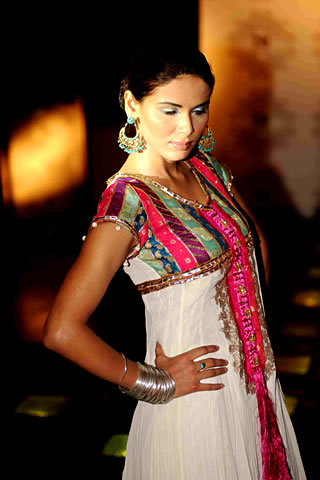 women usually only love Eid for they get the reason to make new clothes which are in fashion and which make them look nothing less than a queen. Clothes are not only an attraction for women but also for children as they get to choose clothes they love and then show them off to their cousins and friends on Eid. Eid is indeed a special day for everyone.
The best look is often not the result of only the hard work but also the attire and presentation that adds up to it the color that will assure the look you want to achieve on Eid. So dress plays a very important role on Eid. While there are no hard-and-fast rules of fashion in Pakistan, most style authorities agree on a few basic principles. They hold true, no matter how cheap and tacky your dress is for Eid.
So, when you are shopping for new Eid dress for yourself or thinking of truly unique dresses then Liberty, Pakistan is the place. In Pakistan the dresses come in many different styles from simple to elaborate, to suit many tastes. For Eid Pakistan is full of places where you can buy dresses which help you looking the best on this Eid. Dresses with a lot of embroidery are very in fashion in Pakistan and shirts which are long enough to touch your ankles are also the hype in Pakistan. So this Eid try to focus on such dresses.
These are Eid dresses that you will reach for day after day long after Eid is past. These are Eid dresses that you will dress up for parties and dress down for work or school. These are Eid dresses that will really set you apart on the Eid day in Pakistan.