Shoes, sigh! What is life without those high heels, and pointy, shiny shoes? There's just something about shoes! Why do women suffer the pain of cramped toes and blisters for the sake of fashion? Why the obsession with shoes? Why do our hearts go pitter-patter at a window display of leather, fabric, and glue that we call shoes? For me, beautiful red patent leather shoes were what started my obsession. I was raised on stories where fairytale shoes are featured, like "Cinderella," "The Wizard of Oz," and "The Dancing Princesses." At the age of five, I desperately wanted to be Dorothy and I wanted her sparkly red shoes.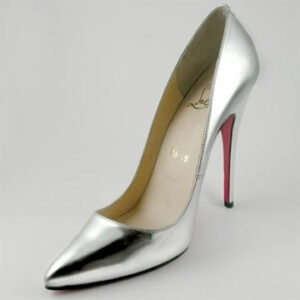 Most women have a love/hate relationship with high heel shoes, they know how painful they can be, but they can't resist the call of a pretty pair of pumps, even if they do have horrible, horrible four-inch heels. Shoes with high heels on women add to their charms.
Shoes are an important part of our lives and something that we only bear to part with when going to sleep. Shoes have climbed high in the fashion world nonetheless in the real world people still look at the shoes before the face of a person to know what he/she really is made of.
High heels are in. There's no denying that. And, a fashion-minded woman knows the higher the heel, the taller and thinner she looks.