Red Rose Lovers
Well people, in this special and mind blowing segment; we will tell you about your favorite flower. We will tell you that what sort of person you may be, if you like this flower. We are starting our division from the lovely Red flowers.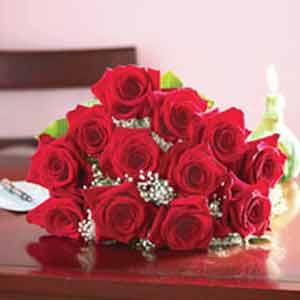 It has said that red rose lovers are mostly very emotional people. Like the bright hot red flower, they have very strong emotion & sprite to achieve their goal or destiny. Most of the time these people want to prove them and want to be dominant in almost all circles of life. This may be the reason that they really admire their appreciation and feel hesitation to listen to their faults.
They can prove their self as extremist in love as well as in hate. They understand and respect arts but personally have no such attraction to participate in artistic work. Instead of artistic work, they love to listen to good music. Being romantic by nature they easily get influence from happiness, sadness, good manners, shining colors, nice way of talking, beautiful & deep words etc, especially from sympathy.
Red rose lovers like to judge or analyze the things and people around them. Their positive qualities include honesty, constructive thinking, way to feel the things etc. Because of their nice nature, they like to help people. Their negative aspects of personality are like criticizing on different things; sometimes fear of something, hopelessness at times and under estimating their self. Yes, being sensitive they sometimes under estimate their self in comparison with something else. This is because of their observing nature of analyzing the things or matters delicately.
They are bit conscious about their terms and relations. Usually they don't like to develop any relation without any purpose. They usually take good care of their own self and even get upset when listen to somebody is not feeling well. They are good in managing their finance and mostly spend their money with a planning. They like to work and solve their problem by their own, instead of seeking other's help.
Particularly female lovers of red roses are neat and delicate by nature. They love to be happy all the time and want to enjoy life with its full bloom. Also they respect law, and strongly dislike disobeying the rules and regulations. These ladies are very nice and touchy with their relations, and can be extremely caring and loving.
In short Red rose lovers are self confident people and work hard to make their future as bright as they can.