Favoritism is a huge concern many families come across. When parents single out their favorite child, the remaining ones feel neglected and less unwanted.  It causes bitterness and feeling of rejection, among them. It's not necessary that you might be aware of this particular attitude of yours. Sometimes you may have shown favoritism, without even being aware of it. Firstly, you need to see where you are wrong and accept it. Secondly, you need to stop singling out your favorite child and give equal love and care to all your kids. How do it? Simply, follow the mentioned steps to deal with this hitch effectively.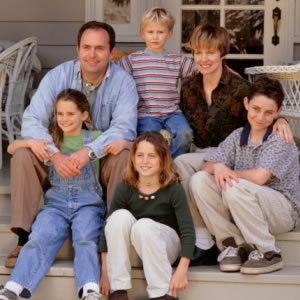 1. Favoritism:
Making one child your favorite and giving them your best treatment in all ways can leave the others feeling neglected and mistreated. It gradually develops feeling of being unwanted, which isn't true ofcourse, but try to see from your child's perspective and you'll know. Give equal attention to all your kids. It may become difficult dealing with a rowdy one, but mostly, the behavior of your child is for more attention.
2. Buying gifts for the 'favorite' one only:
Buying gifts for one child and simply getting away with it may sound petty, but if think like the remaining kid, it may not seem petty anymore. A child can grow up showing antipathy towards his/her parents for this biased behavior. Remember, it is unfair to limit your attention and gifts and presents to one and putting the rest on ignore.
3. Choose your words WISELY:
Think twice before using the words you say to your child. Certain words can sound offensive and insulting to your child and can end up making them feel worthless and can leave them in the depths of despair, in some cases, suicide. Bear in mind that once a word is out of the mouth and into your kid's ears, there is no way you can take it back.
4. Accomplishments:
Appreciate your child on every little success and accomplishment. He/she deserves it. Children are sensitive beings. Don't restrict your admirations are to one child.
5. Comparison:
NEVER dare to compare your child to his/her sibling. It can result in feelings of resentment and low self-esteem issues. Every child is born with a distinct personality and characteristics. Learn to accept them the way God has created them. Every child is born with his own personality and traits, accept him for who he is.
6. Scolding:
Even when it comes to scolding, parents avoid scolding their favored child. This is a wrong practice. Whoever is wrong, they should be told they are straightforwardly. Or in other words, everyone should be scolded fairly.
Favoritism in the family is indeed a huge concern. Raise your children equally, without showing elements of favoritism. For a home, with a loving atmosphere and equal respect to all is the best for the entire family. Show your children equal love, in the home. Whatever you bring at home, share it with everyone equally. Even when it comes to spending time with them, be wise and fair, since all of them deserve precious moments.