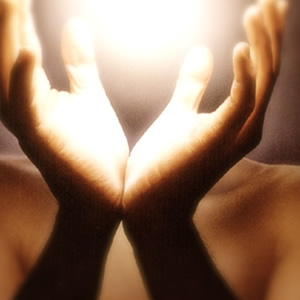 Among many forms and practices we learn about everyday concerning healing and therapies, following distinct methodologies, Reiki is among the many!
This Japanese methodology of healing is popularizing rapidly and has attracted many people in Pakistan, especially who are fond of discovering different ways of healing and therapies. This unique method of healing incorporates other healing treatments as well, such as spiritual healing, aromatherapy, meditation, naturopathy and homeopathy.
The word Reiki is composed of two Japanese words – Rei meaning "God's Wisdom or the Higher Power" and Ki meaning "life force energy". Hence Reiki is actually "spiritually guided life force energy." Essentially, it involves the transfer of energy from practitioner to patient by "laying on hands" and enhances the body's natural ability to heal itself by balancing energy.
Interestingly, it is based on the perception that an unseen "life force energy" flows through us and is responsible for keeping us alive. If one's "life force energy" is low, in that case we are more prone to getting sick or feel stressed out, and if it is high, we are more capable of living a hale and hearty life.
Reiki is an effortless, natural and safe remedy for stress reduction and relaxing the body. This spiritual healing and self-improvement method can be used by anyone. It has found to be helpful in serving virtually every known illness and malady and always creates a favorable effect. As a matter of fact, it can be incorporated in different treatment methods such as medical or therapeutic techniques to mitigate side effects and promote recovery.
Practitioners who are attuned to the Reiki energy flow become a 'channel' for this concentrated life force energy, which flows through their hands and body.
Reiki is used for the purpose of personal development of a being practicing it. He/she receives attunement or Reiki treatment, which includes improvement in physical, emotional, mental and spiritual areas. Once attuned, Reiki should be practiced on regular basis, since it involuntarily results in positive changes in his/her physical, emotional, mental and spiritual states. Reiki is beneficial in relaxing your body and mind, and releasing stress and tension.
Along other benefits of Reiki, it is useful:
* Helps in removal of anxiety, depression and phobias.
* Helps in maintaining your health and well being.
* Reiki treatment to medicines can reduce their harmful side effects.
* Reiki can help you in treating someone who is ill, without going to a doctor..
* Send treatment to a family member or a friend who lives a distance away. This requires Reiki Second Degree.
* Use Reiki symbols for meditation to increase your spiritual abilities. This also requires at least Reiki Second Degree.
* Reiki, if applied in the field of medicine is beneficial in virtually treating all the known diseases. It can provide cure for all types of pains and treat severe as well as chronic diseases: cancer, heart diseases and arthritis etc. in addition to many of the less serious ailments, can be cured through this miraculous treatment. Nevertheless, it is suggested to attain a proper regular medical treatment and get the benefits of Reiki to supportive to that, for enhanced and faster results.
*If you are suffering from hypertension, Reiki is the treatment you need. However, in certain cases it may be advisable to get regular medical treatment and use Reiki to support that for better and quicker results.
* Reiki perks up body's immune system.
* It enhances mental well-being and also, helps in cleansing and purifying your body of harmful toxins (poisons) which gets stored up inside.
* Helps in leaving bad habits.
* It creates affability and cordiality in a person's in the general persona and behavior and makes a person more considerate and understanding.
* If applied at workplaces, it tends to create hospitable ambiance and enhances the working efficiency.
* Quite interestingly, it can be used for can treating people who may not physically present with us, or are at a substantial distance. The special thing about Reiki is that it is not bound by time and distance, and can be sent to anyone no matter where the person may be located.
Despite aforementioned benefits one could gain from Reiki, it can efficiently be used to treat plants and as well as animals. It noticeably shows enhancement in their growth and health.
Try getting your things done through Reiki once, you'll witness the benefits yourself.