A pair of shoes worth 17 million US dollars are seen on display at Burj Al Arab during the launch presentation of The Passion Diamond Shoes in Dubai.
UAE witnessed the launch of the world's most expensive shoes, worth PKR2.1 billion. The heels, made from diamonds and real gold, were designed and created over a period of nine months.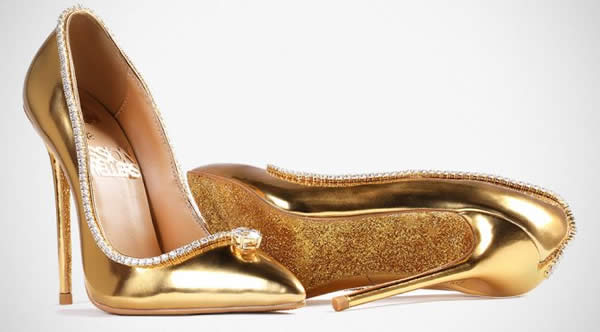 Named 'Passion Diamond Shoes', they feature hundreds of diamonds, together with two D-flawless, 15-carat diamonds.
The pair was created by the UAE-based brand Jada Dubai in collaboration with Passion Jewellers and will be launched at the world's only 7-star hotel, the Burj Al Arab, Dubai.
The report claimed that the footwear is the world's "most expensive", as previously, Debbie Wingham high heels were considered the most expensive footwear costing USD 15.1 million (PKR2.1 billion).
View this post on Instagram
The shoes on display at the launch event is a prototype size of 36 EU. However, it will be made for the specific size of the customer who goes on to buy the 'Passion Diamond Shoes'.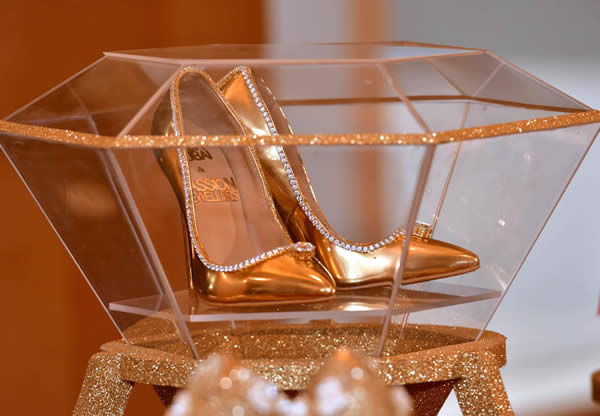 Co-founder and creative director of Jada Dubai Maria Majari shared, "Jada Dubai only designs shoes with diamonds." She continued, "For the launch of our second collection, we wanted to create a truly unique piece using very rare diamonds," Majari further stated that approximately 50 guests including VIPs, individuals with an ultra-high-net-worth and media are all invited for the launch event.