The wedding season is here and we are looking for various designs of Mehndi to complete the look and get a feel of enjoying an Pakistani Wedding.
In past few decades, Mehndi designs has taken an irreversible turn. From florals to shades to portrait-style Mehndi now, people are inventing new ways to make Mehndi  simpler and more frequently drawn on multiple occasions. Try these amazing new Mehndi  trends of 2017 and flaunt your beauty and gracious outfit along with these beautiful Mehndi  designs.
Here are top 10 Mehndi designs of this year that are must-try for every girl on the amazing occasion of wedding.
1. White Mehndi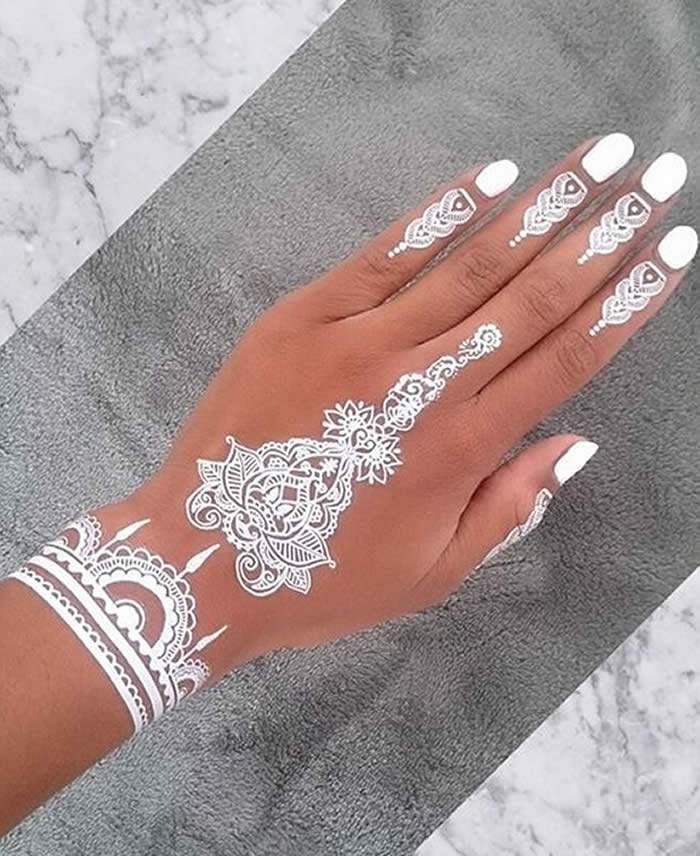 White Mehndi design does actually make you stand out amongst others. Unlike natural henna which leaves its color on your skin, white Mehndi can easily be washed off. This art is sealed with adhesive or body paints by Mehndi artists only, and stays on for 3-10 days, depending upon how you take care of it.
2. Shaded Mehndi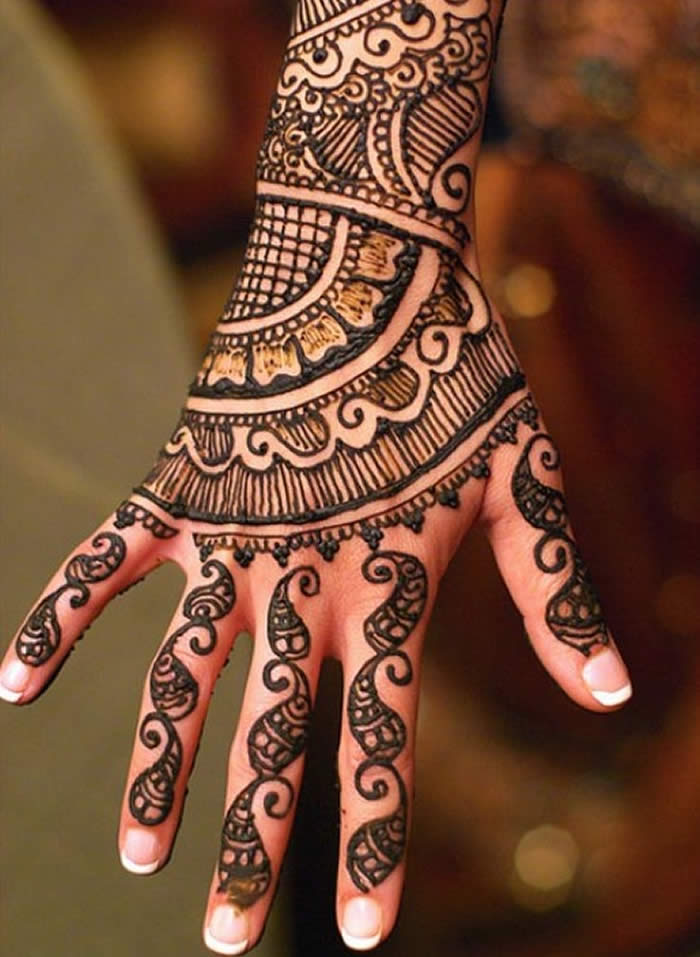 Shading Mehndi designs are eye-catching and adds uniqueness in your Mehndi designs. Shading is easy and it gives a mirage of colors to your Mehndi design which is very popular among young girls.
Read Also: Dazzling Mehndi Designs for Feet Decoration
3. Net Mehndi
Made with so much delicacy and patience, this Mehndi design doesn't take a lot of time, but it does require a stable hand to get that perfect replica of the net pattern.
4. Floral Mehndi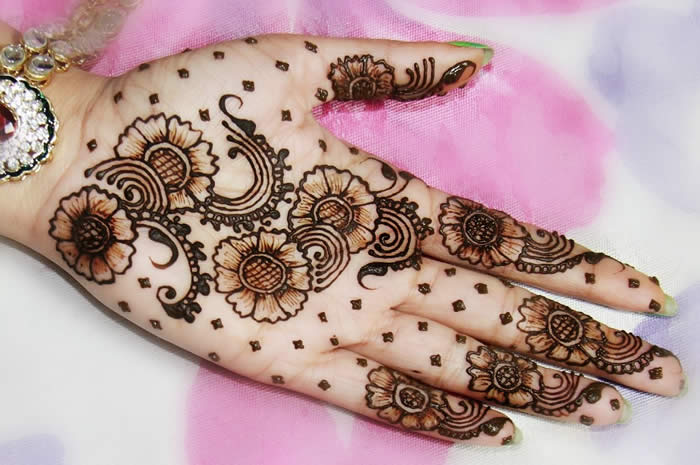 The epic Mehndi design that every Mehndi artist go for at the first instance, floral designs are the most common yet a key design in the Mehndi world. Big or small, all kinds of flowers are in this Mehndi design, majorly picked for the festive occasions.
5. Tiki-Style Mehndi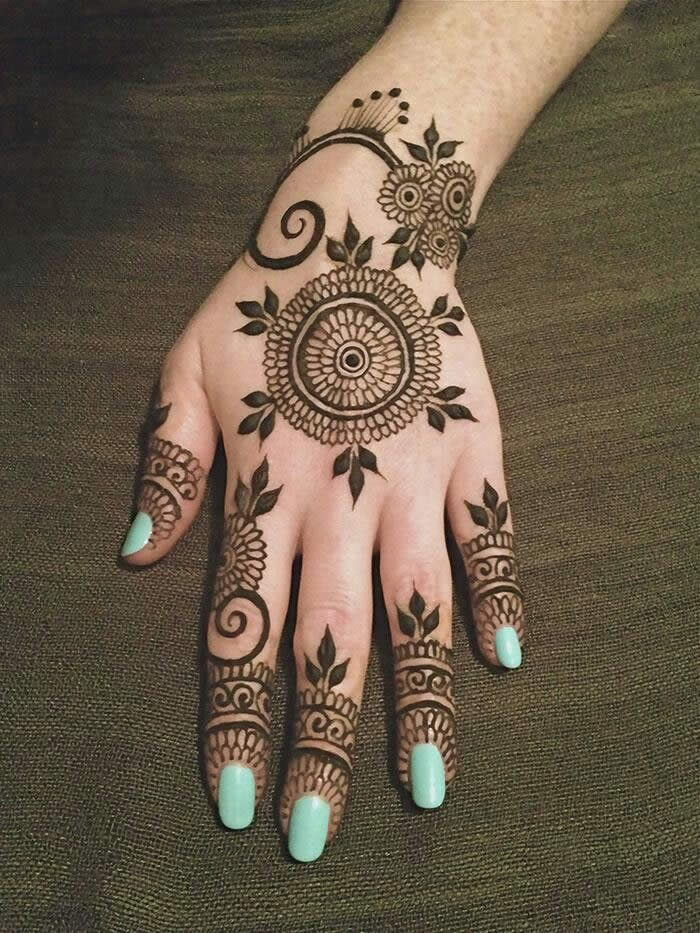 This for those who are not a huge fan of those heavy netted or intricate designs for Mehndi, a simple yet elegant design to appeal a bold look. Tiki-style Mehndi designs are mostly popular in Middle East and India more than they are in Pakistan. Be it a circular pattern or a diagonal quick go, they are in a vast range of patterns to amaze your look.
Read Also: Take care as Mehndi Also Has Some Side Effects!
6. Diagonal Floral Mehndi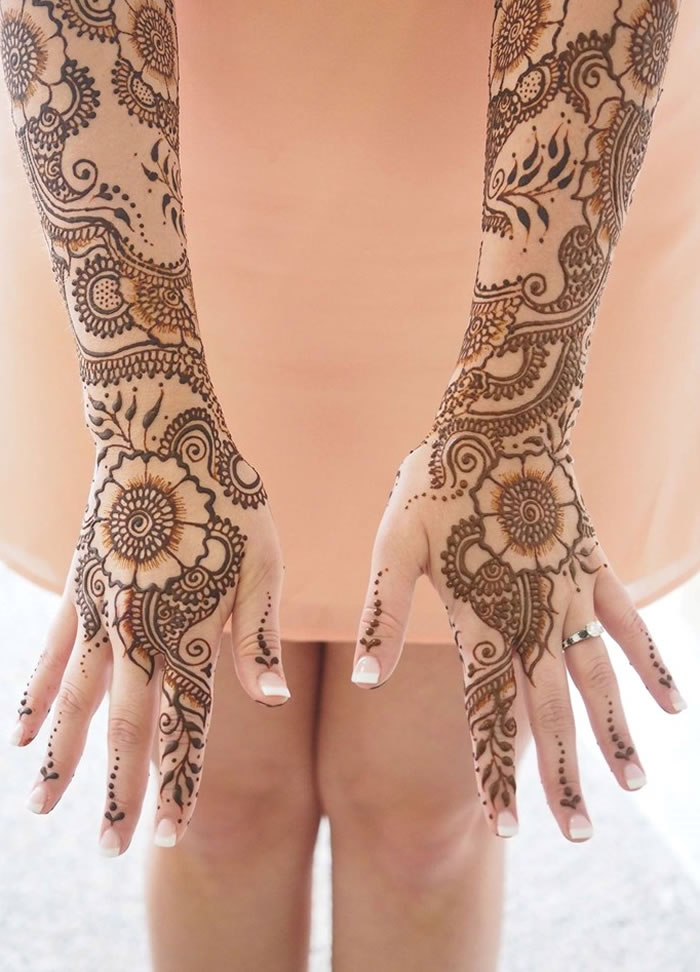 This Mehndi design is made in a diagonal pattern, starting from the one end of the wrist or palm and ending on the opposite end at the top of the index finger. You can get floral patterns or simple veins going directions to give it a unique look.
7. Glitter Mehndi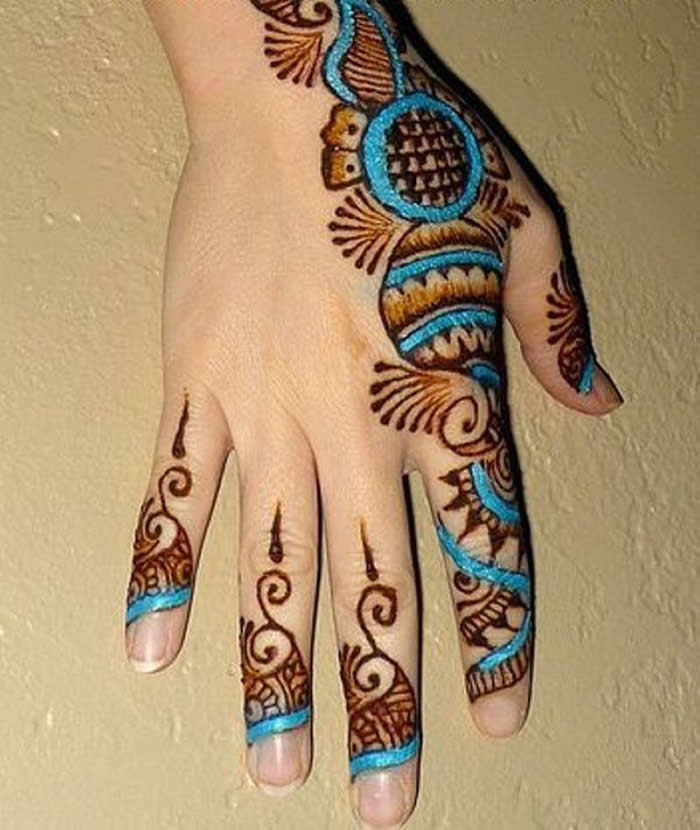 Your Mehndi designs gets an extra charm when you add glitter or sequins in it, especially for the wedding occasions. It also gives you a bold statement.
8. Sticker Mehndi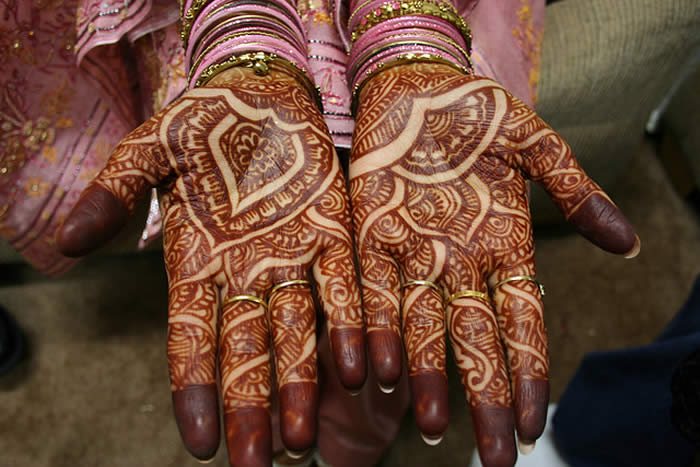 Available in multiple colors, patterns, and designs, sticker Mehndi is the most convenient way of getting a Mehndi on you. You can even get matching Mehndi designs stickers with your outfits. And the best thing about this Mehndiis that they can be used on multiple occasions.
Read Also: Mehndi Makeup for the Bride to Look Fresh
9. Diamond Mehndi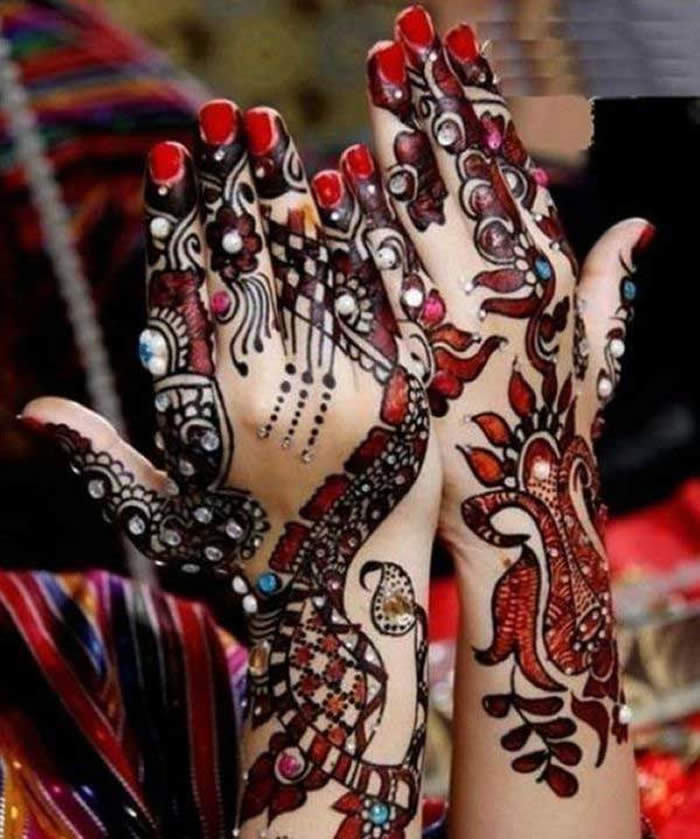 This is one of the easiest Mehndi designs to be made in huss and fuss. The not-so-complicated diamond patterns make it unique and bold.
10. Portrait-Style Mehndi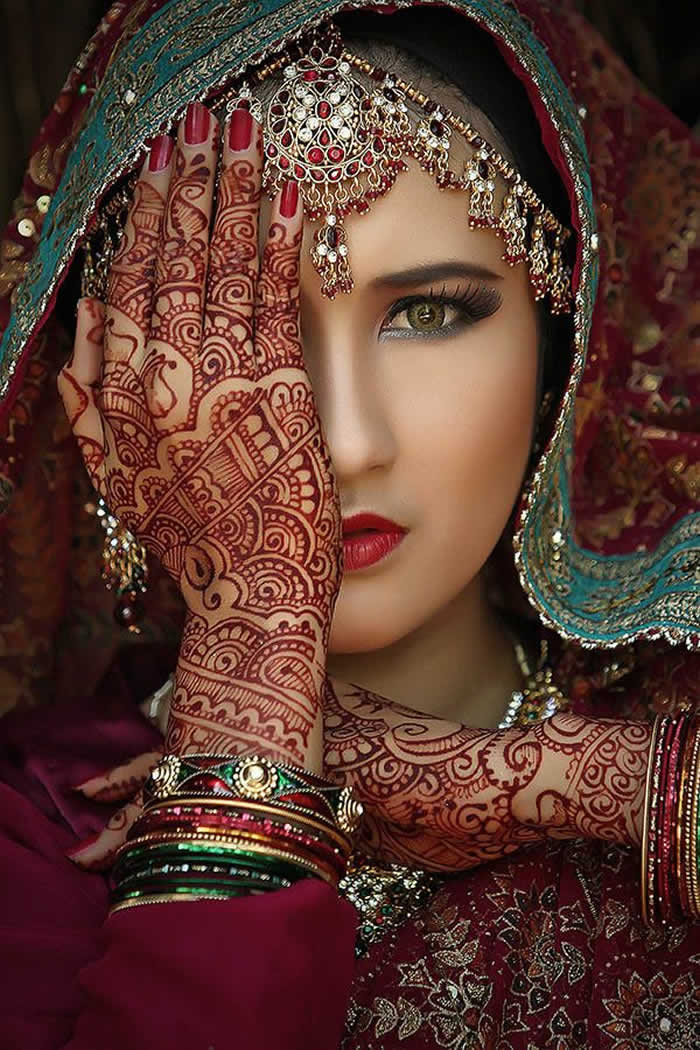 This beautiful Mehndi style is particularly for Brides, who show their love towards their loving husband-to-be. Usually brides prefer heavy and intricate designs, but this portrait-style Mehndi has changed the casual trend amongst brides, and they are all going for it. Portrait on bride on one hand and groom on the other hand, is what rocks this Mehndi design. Unlike other Mehndi designs, this takes time, and is not a free-hand Mehndi that can be made easily.