Inner Beauty is necessary for the Soul while outer beauty is necessary for almost everything else. Looking fresh and beautiful is synonymous with success. And this requires a solid regime that needs to be followed like clockwork. Skincare, haircare, and other beauty products need to be part of this routine. And this stands true for both Men and Women.
Not all beauty products are equal and more than that not all beauty products are recommended for your skin type or skin sensitivity. But if you pick the right brand you will not have to worry about these things. Generally, it is preferred to use the beauty products of a single brand for all your skincare uses. Today we want to feature Hammé a brand that stands apart from the competition.
Hammé by Anfaa Health & Beauty
Hammé by Anfaa Health & Beauty is a skin, hair care & fragrance brand that uses the gifts of Mother Nature adeptly to provide you with an exotic self-care experience. Hammé aims to empower individuals to embrace their actual selves to promote self-love and confidence. Their stringently tested products cater to various masculine & feminine needs with utmost honesty & integrity to unleash the confident self within you. They carry a broad range of premium quality products.
Face Washes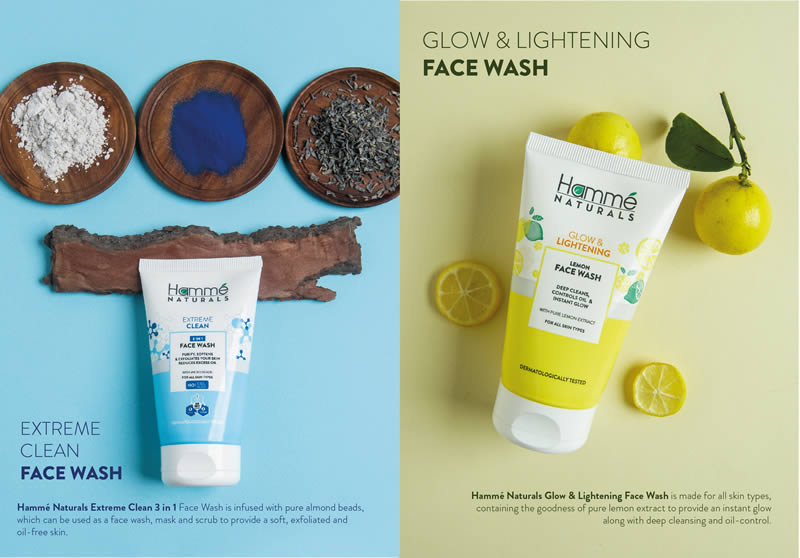 Hammé carries the unique and finest range of men's and women's skincare. These face washes deeply cleanse the skin, lighter the skin tone, and let you shine bright everywhere you show up. These products can be used as daily moisturizing and face wash. For the men and women that have acne problems; Hammé has introduced acne fight neem face wash to kill the germs and let you feel gentle and caring. Men shouldn't feel disappointed, their intensive cleansing face wash for men is ideally tailored for modern men who are always surrounded by dust and other skin-damaging particles.
Fragrances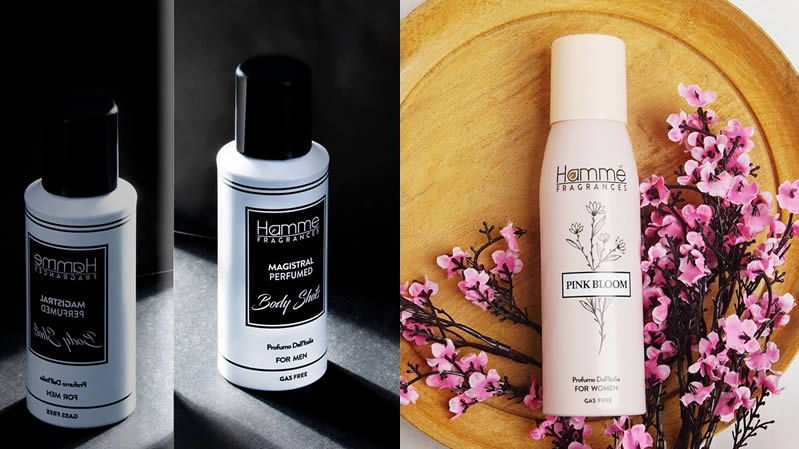 The fragrance is a great accessory to use by any man or woman and perfume can be the best outfit, Hammé carries a limited but high-quality range of gas-free fragrances for both men and women to fortify their true personalities. We are sure if you use them you will get hooked.
Skin Creams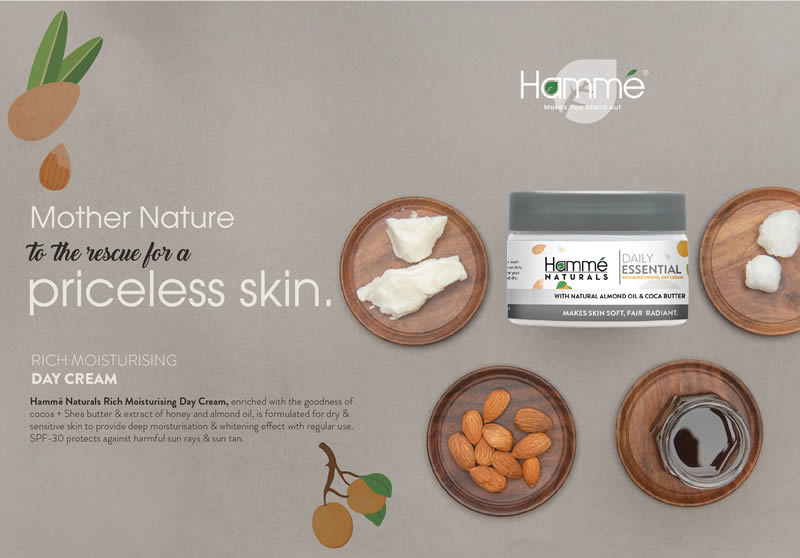 Everybody wants to look beautiful and get younger skin even when aging. Hammé understands your desire to look beautiful and offers a broad range of skin creams that helps to get fair with bright skin tones, reduce spots, fight against oils, recover skin damage, and smoothen the skin. Don't worry if you have a pigmentation problem on your skin, these products will help you.
Hand Washes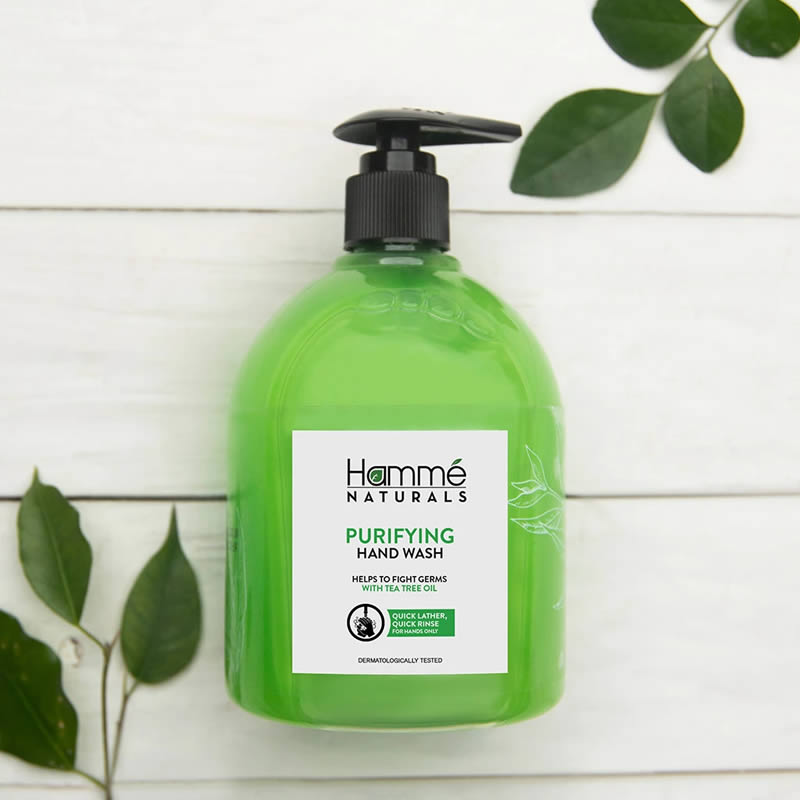 COVID has affected our lives and has made us super conscious about our health and personal hygiene. Considering this, Hammé has introduced hand washes with anti-bacterial formula, doesn't cause any dryness, and remains gentle on hands and tough on germs. It is specially designed for many skins and suitable for sensitive skins as well.
Hair Oil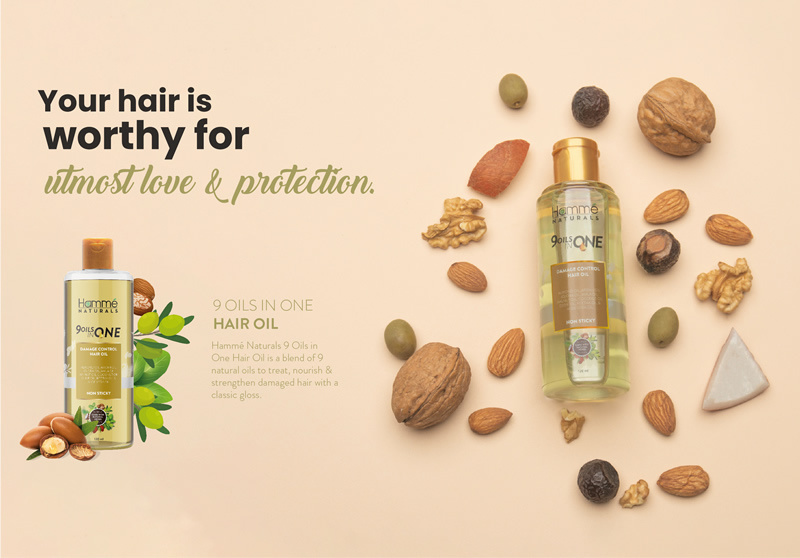 Hair fall and baldness is common issue nowadays. Stress, chemicals, and other factors affect the hair quality and scalp of both men and women. Hammé oil comes with a mixture of 9 oils that strengthen the hair and scalp, making your hair shiny, healthy, and skin-friendly.
Hammé Brings the Best!
At Hammé Naturals, all the original ingredients are picked out from all around the world to provide an exotic self-love experience, enriched with nature's abundant benefits. Packaging of the products is up to the mark and at they are same time pocket-friendly and offer great value for money for the customers. Hammé not only creates products but also formulates them according to specific customer requirements. Products are designed to accommodate all kinds of skin, hair, and body-related issues.
Hammé is an online Health & Beauty is a skin, hair care & fragrance provider and is available all over Pakistan. They have a quick delivery service. All you need to do now is to order their products, use them and you will be hooked!