Mehndi is made from the leaves of a plant called as Heena. The word Heena is derived from Arabic. The mehndi culture sets its origin from the sub-continent.
It is a paste used for decorating the hands and feet of a women. It is mostly seen that the application of mehndi is on hands and feet but it is also applied on head. In the present age, the popularity of mehndi is not concentrated to few countries or cultures but it has become quite a tradition in many cultures of the world. Mehndi yields great importance in Pakistan. No celebration is completed without mehndi as it is an important custom of Pakistani culture.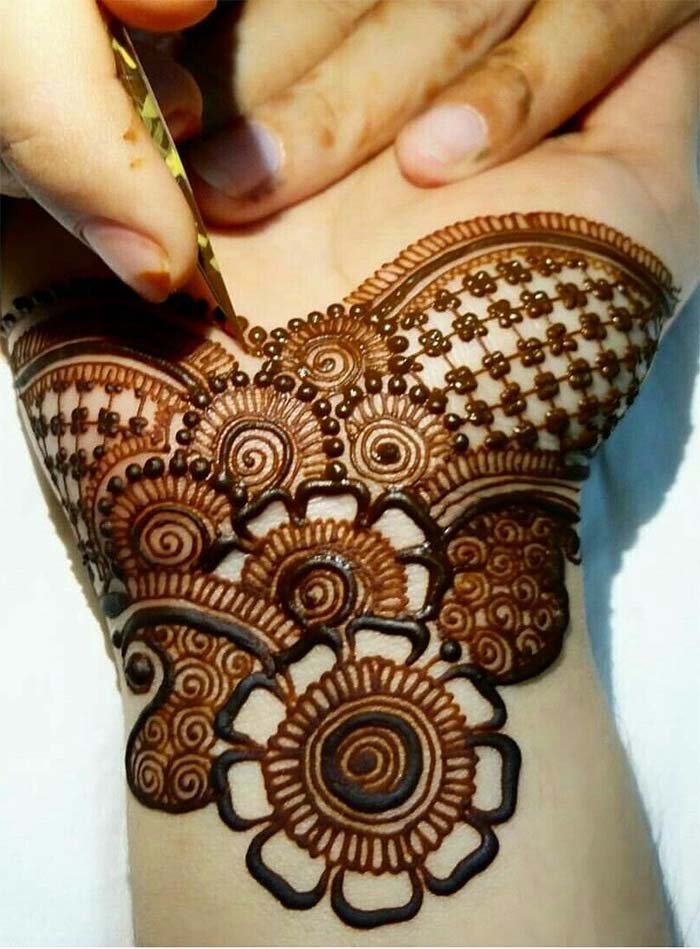 Every festival and celebration is completed with the application of beautiful patterns of mehndi. Whether it is a wedding, engagement or Eid, no celebration of any festival or occasion in Pakistan is achieved without the women getting mehndi applied on their hands.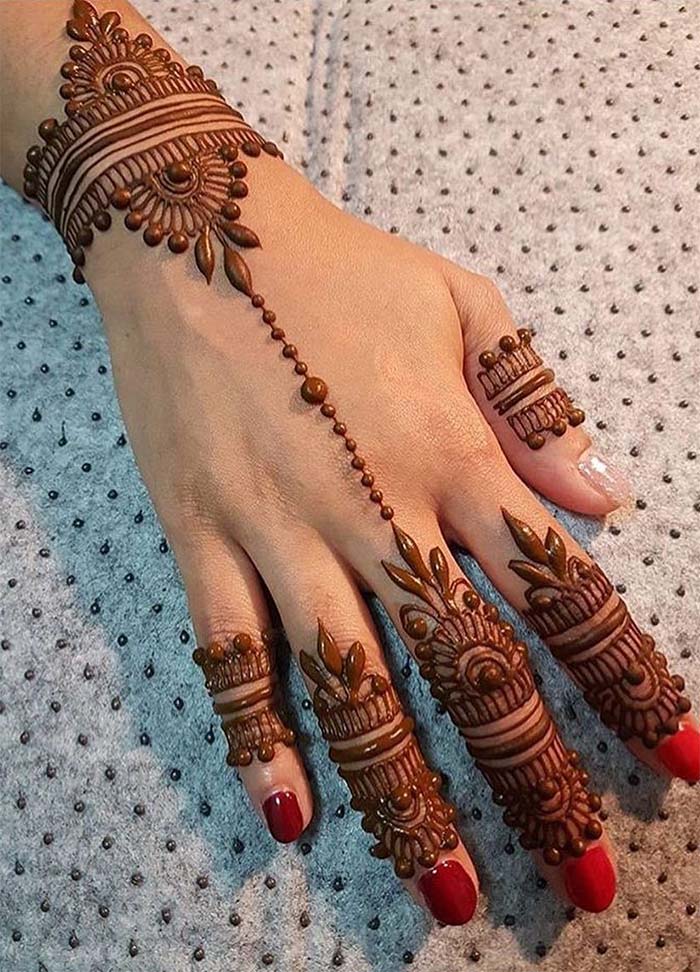 The style and designs of mehndi vary from region to region and are according to the ones traditions. But most popular designs are Arabic, African, Indian and Pakistani making it a cultural distinction. Arabic mehndi designs are usually of large floral patterns on hands and feet while in Africa the mehndi designs are large and bold with geometrical pattern angles.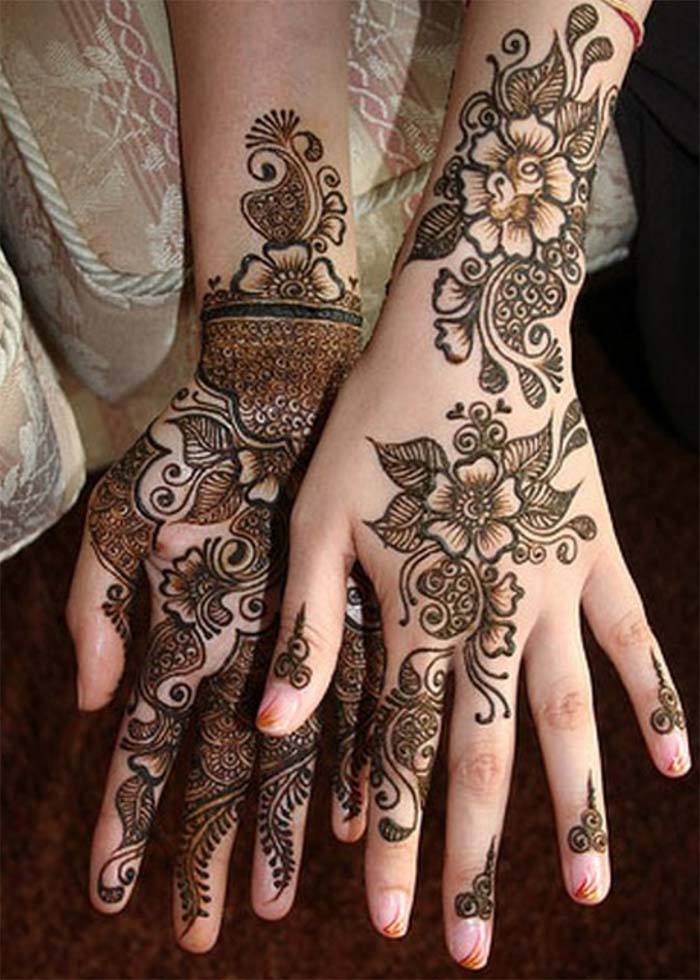 In India and Pakistan, the mehndi designs consist of fine lines, lacy, floral and paisley patterns. The most preferable parts of body in Pakistan for applying mehndi are the hands, filled-in palms, the wrist region and the sides of feet. As Pakistani mehndi designs consist of fine lines and tangled details, we say that these designs are undoubtedly the most beautiful as well as trickiest and complex ones and requires an expert for its application.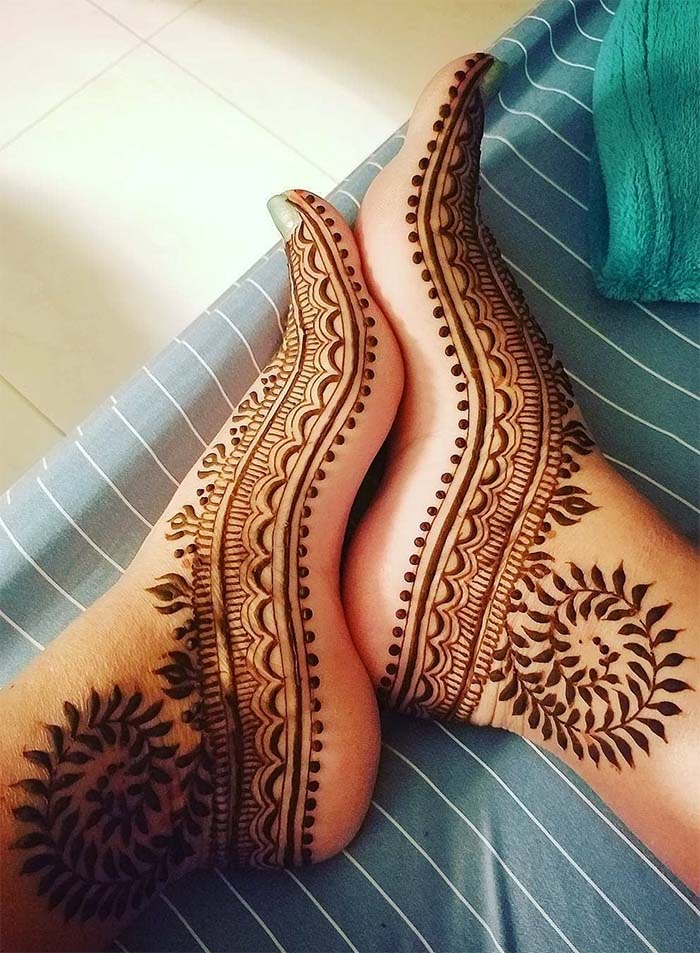 The mehndi expert uses his or her artistic skills for drawing the beautiful and decorative patterns of mehndi on hands. The application of bridal mehndi is the most challenging one as it consists of fine details and covers whole palm and also the wrist region. So, the mehndi artist is the one who is mastered in doing so.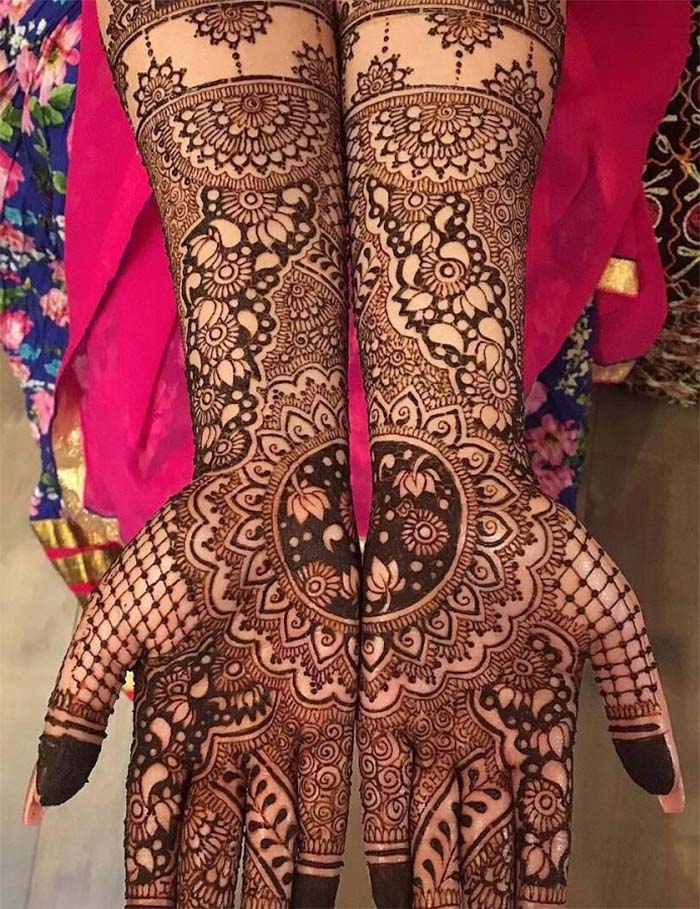 Mehndi as a Fashion trend:
With the fast changing fashion trends nowadays, something that has not lost its importance is mehndi. It has gained popularity as fashion in the recent years. Mehndi is considered to be a color of love and celebration. That is why it has a place of pride on the festivals and occasions in Pakistan.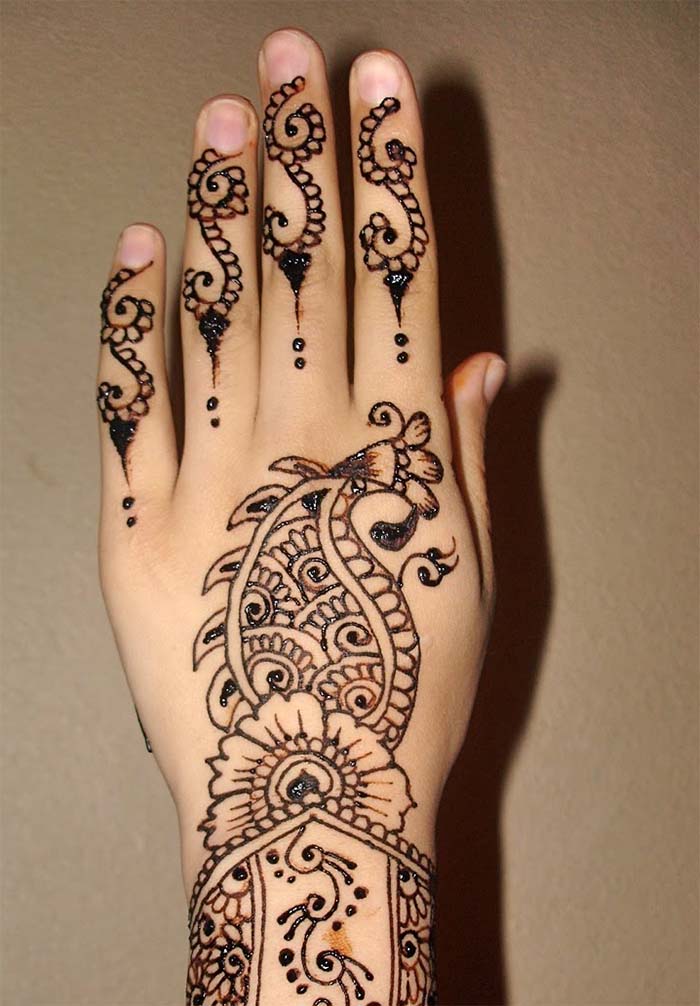 Initially, it was considered as a symbol for married girls or was applied occasionally, but now we see mehndi applied on the hands of girls on routine basis as it has become a part of fashion. Nowadays, decent and light designs are featuring the fashion industry like only filling the fingers (back of the hand), a small strand from wrist to any finger, or even a small filled round etc.
Modern Trends:
Although, Mehndi has been used for a long time for body art and hair dye. But now it has experienced many changes according to the modern interests. The modern use of mehndi includes glitter, gilding and fine link work. Also, mehndi comes in variety of colors nowadays, so girls also prefer applying mehndi with the combination of different colors that makes its application even more beautiful.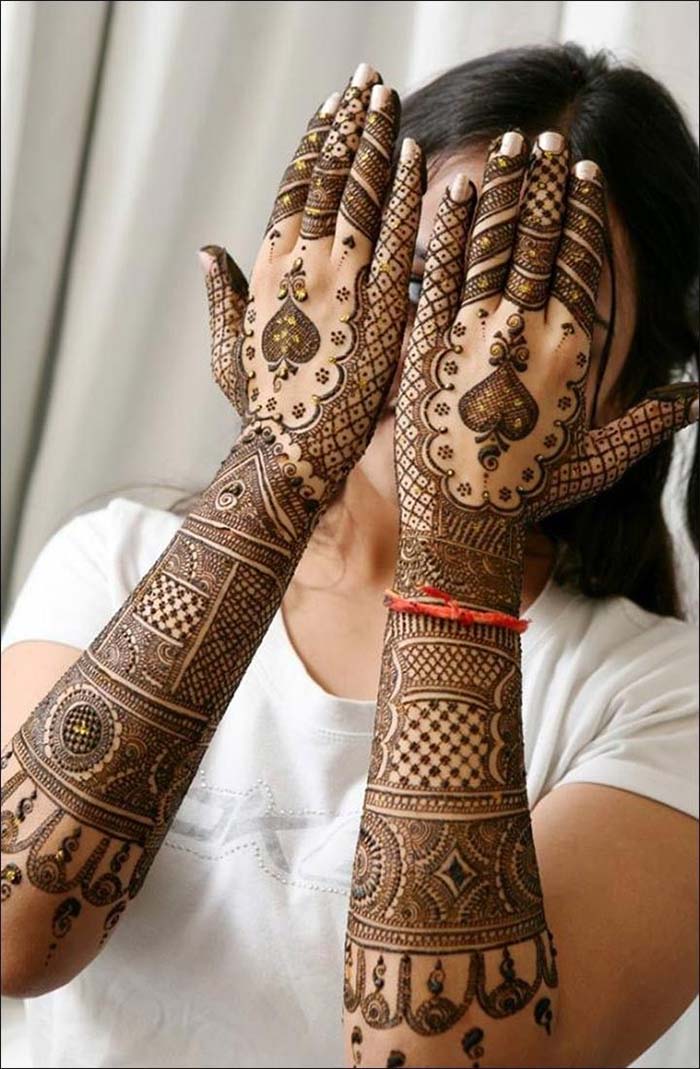 As the process of designing and getting desired color is too long, mehndi is now mixed with chemicals that result in dark color in no less time. For the people who do not have skills of applying mehndi, tattoos are also available in market which are available in different designs and also in metallic colors, making it easy to get trendy mehndi designs on hands.