Flawless and healthy skin is a dream for every girl. But let's face the fact, pollution, eating habits and use of numerous chemical laden products does more harm than good on the skin.
But worry not, no matter what your skin type is and what your skin problem is, you can still have a clear and glowing skin with the help of one magical natural ingredient, and that is neem. Yes, it's been ages that these green leaves have been used as a remedy for various skin problems, and the best part is that it is easily available. So, here are a few easy neemface masks for all skin types to get clean, clear and glowing skin.
1. Neem and turmeric pack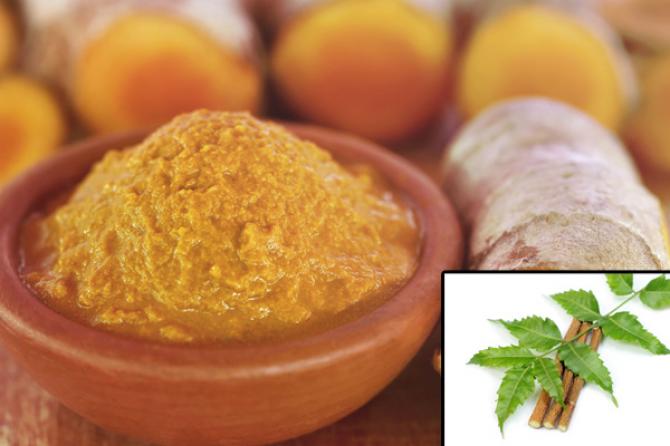 Neem has antibacterial and antifungal properties and when this goodness is combined with turmeric, it works magic on dry skin as well as on the oily skin. This pack will not only help get rid of dryness and acne, but will also add the required glow to your skin.
All you need is:
2 tsp neem paste

3-4 pinch turmeric powder

1 tsp whipped cream (add only if you have dry skin)
Method:
Mix the paste, turmeric powder and whipped cream (yes, whipped cream for hydrating and moisturising skin) together till it forms a thick paste. Use a few drops of water if needed. Skip cream while applying on oily skin.

Now, apply this paste on your face and let it sit for 10 minutes or till it dries completely. Wash it off with cold water and only pat dry your face.

Apply moisturiser for extra softness.
2. Neem and basil (tulsi) pack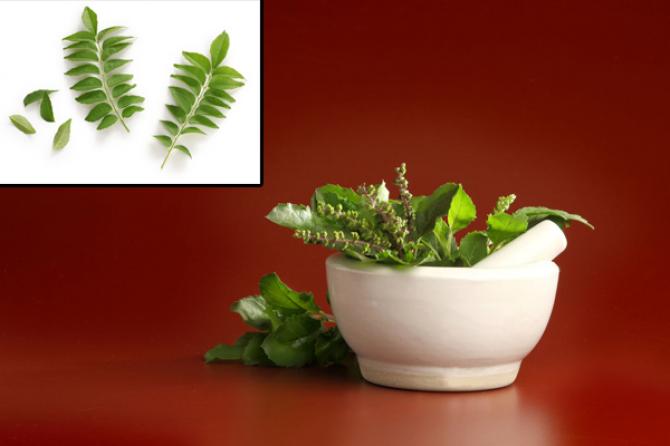 The queen of herbs, tulsi (Holy Basil), is easily available in almost every household. Its antiseptic properties when combined with neem's properties have been proved to be beneficial for all skin types. This pack will help in reducing dark spots, blemishes, acne, and will give glowing and healthy skin.
All you need is:
Handful of fresh neem and tulsi leaves

1 tsp honey (add only if you have dry or normal skin)

1 tsp sandalwood powder or multani mitti (add only if you have oily skin)
Method:
Take the leaves and leave them to dry in the sun at least for a day. Once dried completely, grind them to obtain a fine powder.

Now, depending upon your skin type add honey, sandalwood or multani mitti in the powder and add a few drops of water to form a paste.

Apply this pack on your face, leave it for 10-15 minutes, and then gently scrub it off in a circular motion.

Rinse off the pack with cold water and pat dry.
3. Neem and papaya pack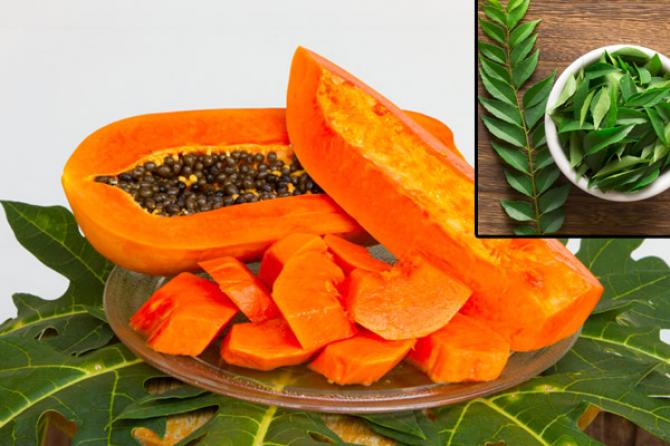 If you want to rejuvenate your skin instantly then neem and papaya pack is for you. This refreshing neem and papaya pack will immediately bring shine and freshness to your dull face.