Lash extensions are art and if properly mastered, they can change your look from drab to fab in an instant! Pre-made fan lashes are even more of a delicate skill but volume lashes are the best way to go if you really want that celebrity style.
We are here to help you decide if premade fans are for you and to give a full guide on everything you need to know if you are thinking of making the switch from falsies to incredible lash extensions.
What Exactly Are Premade Lash Fans?
Also known as premade volume fans or pro-made lashes. These are lash extensions but with a difference. Instead of tiny individual lashes, these are carefully grouped together to make a 'fan' of lashes.
Still as delicate as individual lash extensions but add that extra volume and curl so many of use desire. They are ready to be dipped in glue and applied on the clients' lashes, cutting time and creating a more pleasant appointment.
How Are Premade Lash Fans Made?
There are two ways these fans can be made, by machine or by hand. However, even the machine-made versions have a lot of human input.
Being so delicate, only a human eye and hand can really do the job. Thin tiny threads (lashes) are meticulously arranged on a tray and the roots are bonded together through heat or adhesive.
Once this has set, the curl is then set in place using heat, meaning the wearer won't have any unwanted curl dropping while wearing them. The lashes are then opened by hand to ensure the biggest, widest fans possible.
Benefits of Premade Lash Fans
The biggest benefit of premade lash fans is the application time is dramatically reduced. This means clients can be in and out of their appointments in record times, without compromising on their treatment quality.
This also means lash artists can fit more appointments into their working day, maximising revenue.
While an artist can make the fans themselves, not only does this take a lot of time, but also training. Every lash artist will want to hone their skills as much as possible and know everything there is to know about lash extensions. But at the same time, they want to be earning as quickly as possible.
Premade fan lashes mean a lash artist can start booking clients, even before their training is completed.
Although premade fan lashes can cost more than their counterparts, they can actually turn a greater profit with the number of clients that can be seen in one day and an artist can charge more for these volume fans too!
The Downside of Premade Fans
Premade fans are less adaptable than a lash artist making them themselves, they are restricted to what they have in stock and it may mean that a client with a particularly unusual eye shape made not get the best results of the right fans aren't in stock.
As the bases of these premade fans are already pre-bonded, this can make them harder to wrap around a client's natural lash, especially for a novice. This can lead to the lash extensions falling out quicker.
How To Choose Premade Volume Fans
There is a myriad of suppliers that stock pre-made fan lashes and it can quickly become confusing as to which are the best.
Firstly, choose what style and look is wanting to be obtained, this could be fluffy eyelashes or a more catwalk-like defined winged look.
For a more subtle, natural look, choose short-stem fans in 2D or 3D. Going up to 4D, 5D and 6D short stems will give you fluffy volume lashes.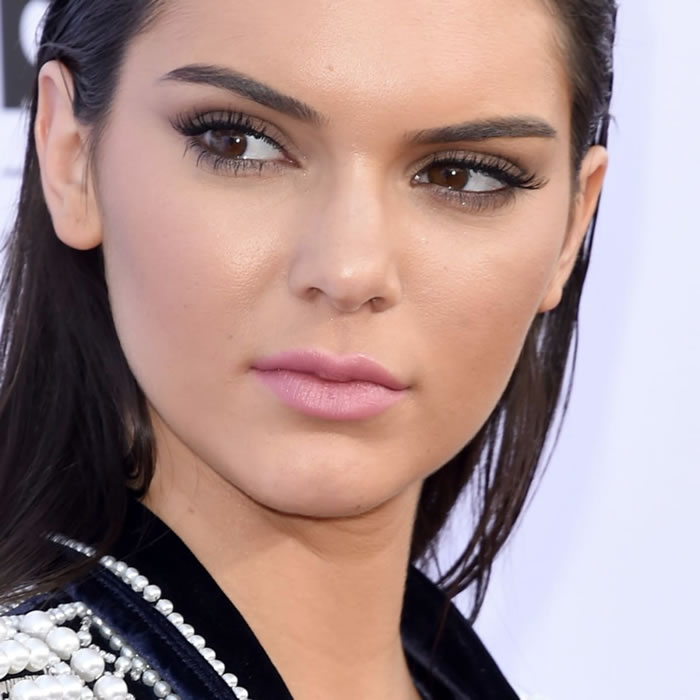 If the dramatic look is what is sought after, still choose a short-stem but go from 10D all the way up to 20D.
For that eyeliner effect that is increasingly popular, opt for long-stem lashes in 3D or 5D and for a feathery effect that is great for day or night time, mix the lengths in 5D.
Are Premade Volume Fans Safe?
The answer is yes! Premade volume fans are perfectly safe, proving they have been applied by someone with proper training and quality tools and adhesives have been used.
Natural lashes will not see any damage if pre made fan lashes are applied correctly. Some common errors that can cause damage are applying too close to the skin, too much adhesive, improper isolation or simply applying without taking care and consideration.
Always think carefully about the weight and thickness of a client's natural lash and choose the premade fan accordingly and never apply more than one fan to a single natural lash.
What Tweezers Work Best?
I-shape tweezers work best for isolation, they are long and thin and create little tension between the lashes compared to other tweezers.
Use L shape tweezers for attaching the premade fans.
Why Should Lash Artists Be Using Premade Fan Lashes?
The most obvious reason is the time-saving element, the more clients that can fit into one day, the more cash earned.
Not only this but if clients receive great service at a fraction of the time as other lash artists, a business can quickly grow through word of mouth.
There is also a huge amount of styles to choose from meaning that clients will all different needs can be easily catered to, providing an artist keeps their stocks topped-up.
Imagine the joy in a client's face when they get exactly what they ask for without having to take 2-3 hours out of their day. This is definitely a service many are willing to pay a premium for.
You should now have a full understanding of premade fan lashes and their benefits. It's obvious to see any lash artist who is wanting to expand their business should be given them a go!