Not everyone thinks that they have the hair of their dreams! Pollution, hormonal changes, wrong hair care products, excessive heat styling can damage hair and make hair thin and brittle. If you have fine and thin hair, then here are 6 things to stop doing if you have thin hair.
1. Avoid Heat Styling on a Daily Basis: Using hot tools on a regular basis is not good for any hair type, especially if you have thin hair. But people with thin should avoid too many blows dries and also straightening too much. This will make your hair look thinner than it is. 2. Applying Oil-Based Pomade or Gel-Based Spray: The more you use oil-based or gel-based sprays in your hair, your tresses will stick together giving your hair a thinner appearance. You can use a texturizing spray instead of any of these two options.
3. Too Much Oil: When you have thin hair, you cannot make it thick by applying oil constantly. If you do not remove the oil properly from the hair, then you can get dandruff and end up losing more hair. Make sure you oil with only a small amount, and only once a week. Applying too much oil is not going to make your hair extra thick instantly.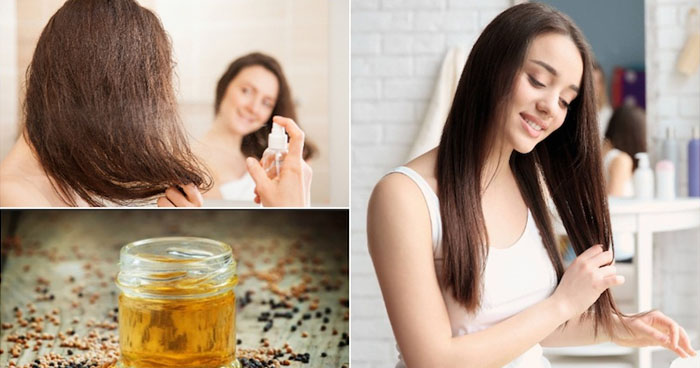 4. Resort To Hair Growth pills: This is not exactly a hair care product but people do take pills for various hair issues. Hair growth pills will not magically make your hair thick and may have many side effects. 5. Picking up Hair Thickening Products: There are certain products in the market by coveted brands which advertise hair thickening. All these products contain tons of chemicals and most of them don't show results. Most of these thickening shampoos contain something called hydrolyzed protein which only provides temporary results. If you think these shampoos will give you a long-term solution, then you are just wasting your money. 6. Using chemical-laden Hair Care Products: If you are using hair masks, serums, etc. with tons of chemicals then you will never improve the condition of your hair. The more chemicals you pile onto your hair, the more damage it will get. So avoid too many hair care products and stick to the basic products which are chemical-free. Also, when you pick a shampoo and conditioner, make sure they are mild products and can cleanse your scalp well. Also, don't pile on conditioner or use it every day. Try using a lesser conditioner because at the end of the day it is packed with chemicals. Try using homemade masks for your hair. Keep it simple and opt for a basic banana mask or a curd mask to condition the hair – In fact, here's a "Banana Hair Mask for Dry and Dull Hair."