Eid-ul-Adha, also known as Bakra Eid is a time of great joy and festivity. Muslims from all over the world gather in the holy city of Mecca, Saudi Arabia and perform hajj.
After that, they sacrifice animals in the name of God and as a tribute to prophet Ibrahim's willingness to sacrifice his son Ismail in the name of God. This is why this occasion is also known as the "feast of sacrifice". Furthermore, Muslims gather with each other to celebrate it with lots of food that is prepared from the meat of the sacrificed animal. Here's a list of top ten Eid ul Adha recipes that you need to taste.
Gola Kabab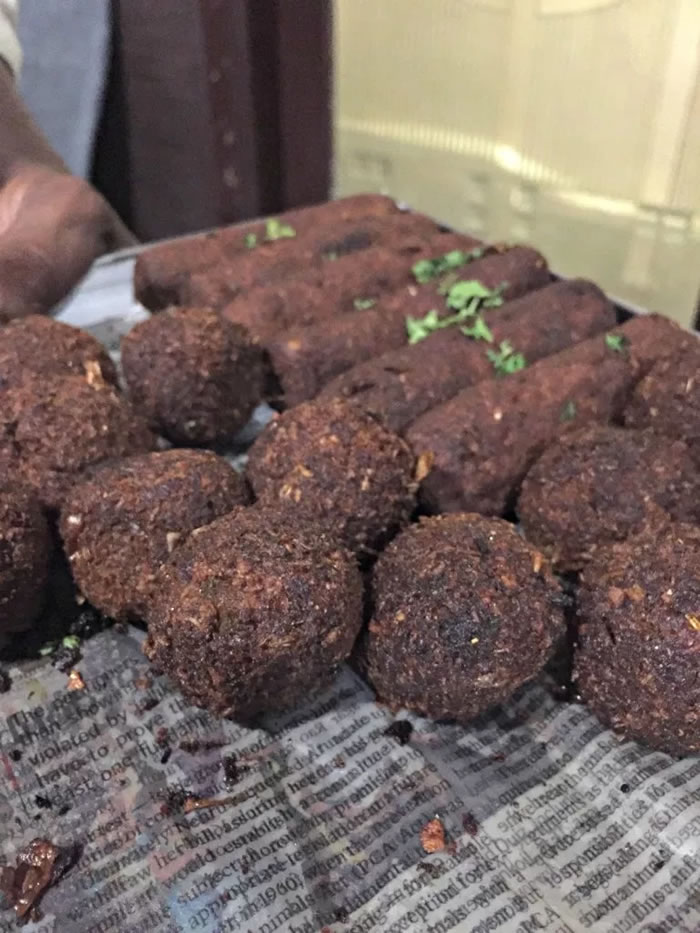 In the long list of kabab variants, this is one of the lesser known ones. Gola Kabab recipe is a ball shaped kabab that can be grilled, skewed or baked. The word 'gola' refers to the ball-like shape of the kabab as gola kabab literally means ball shaped kabab. You can find the complete recipe here.
Kabab Biryani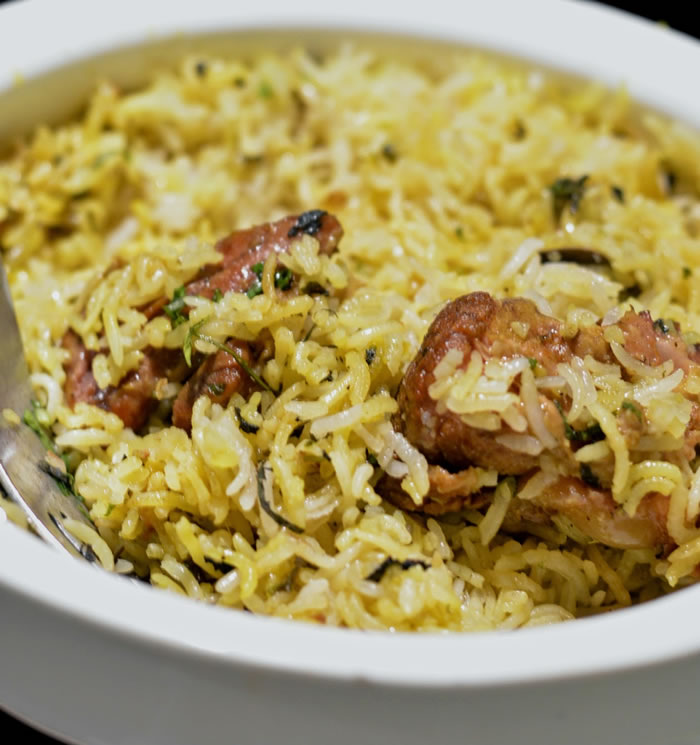 Pakistani's can't have enough of either kabab or biryani, so they came up with a great combination of the two, and thus the kabab biryani recipe was born. For the preparation of this delectable yet unusual blend, kababs are used as an alternate to the meat which is generally used for the preparation of a normal biryani. You can download the recipe here.
Mutton Champ
Mutton champ recipe is basically the spicy and desi mirror image of the American rib roast, but obviously, our version is way more tasty and savory. It can be taken from mutton or lamb and can be prepared in many ways including roasting, grilling, and shallow frying over a tawa or can even be made into a curry. Mutton ribs can be prepared separately or they can be cooked or roasted as a whole rack.
Mutton Shahjahani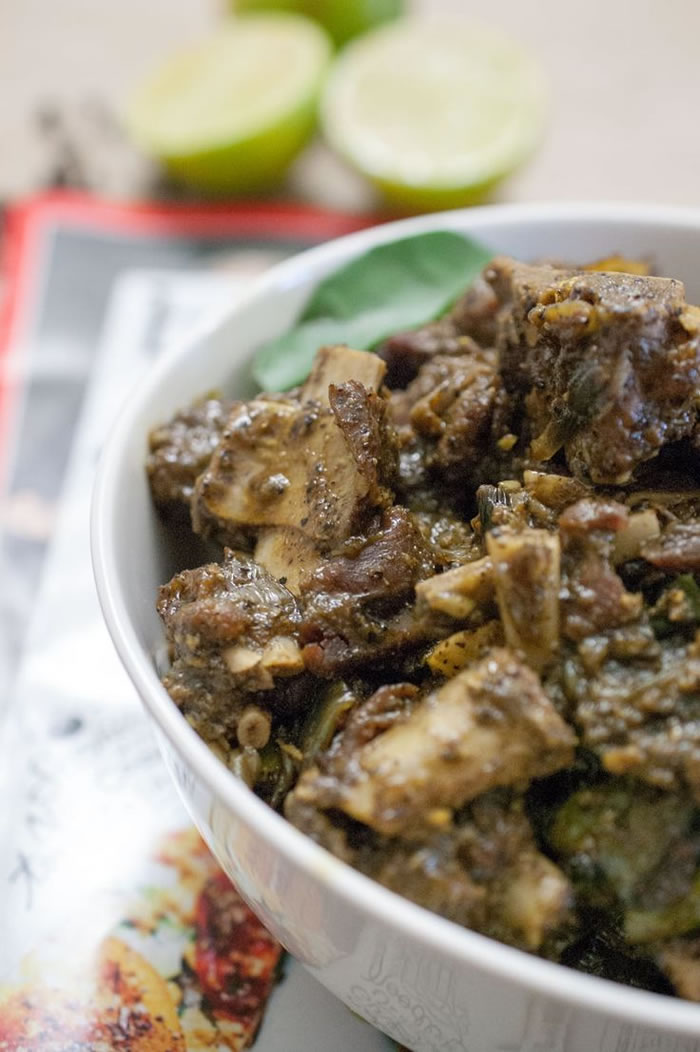 If you are looking for something that tastes like royalty then Mutton Shahjahani recipe is the right thing for you. This creamy mutton recipe is said to have its origins dating back to the Mughal Era. As the name suggests, the recipe was said to be a personal favorite of the Mughal emperor Shahjahan and was often prepared at his royal banquet. Get the recipe here.
Kabuli Pulao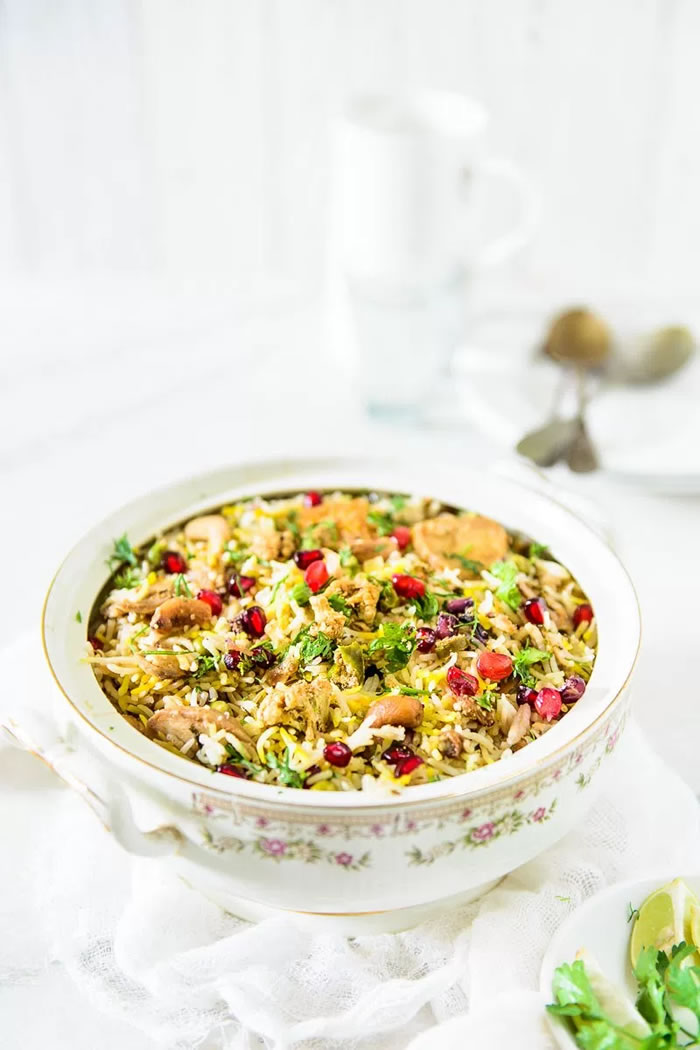 From the mountain ranges of Afghanistan, comes forth a rice recipe that has made quite a reputation for its great taste and aroma, say hello to the Kabuli pulao recipe. As the name suggests, this pulao recipe is native to the capital city of Afghanistan and is also their national dish. It can be prepared with mutton or lamb and garnished with cashews, walnuts, and almonds.
Achar Gosht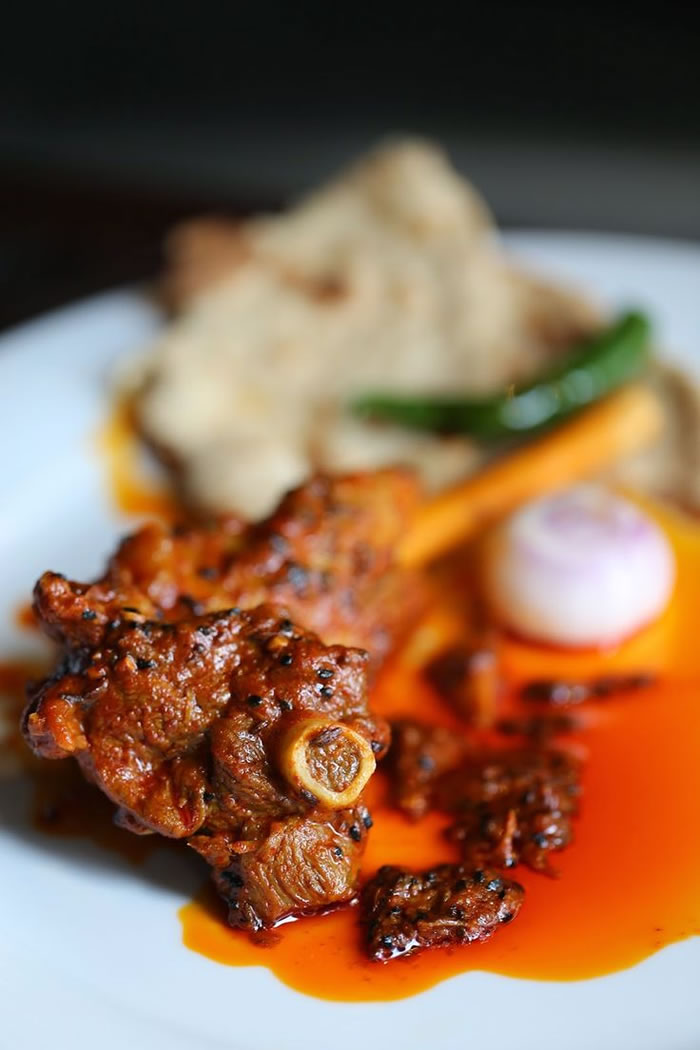 For all the hot and spicy food lovers out there, Achar Gosht recipe is a go-go for you. As the name suggests, this recipe has a unique feature that it is prepared with achar (pickle) masala which gives it a tangy and tarty taste as well as a beautiful aroma. It can be prepared with beef, veal, mutton, lamb, and chicken.
Beef Biryani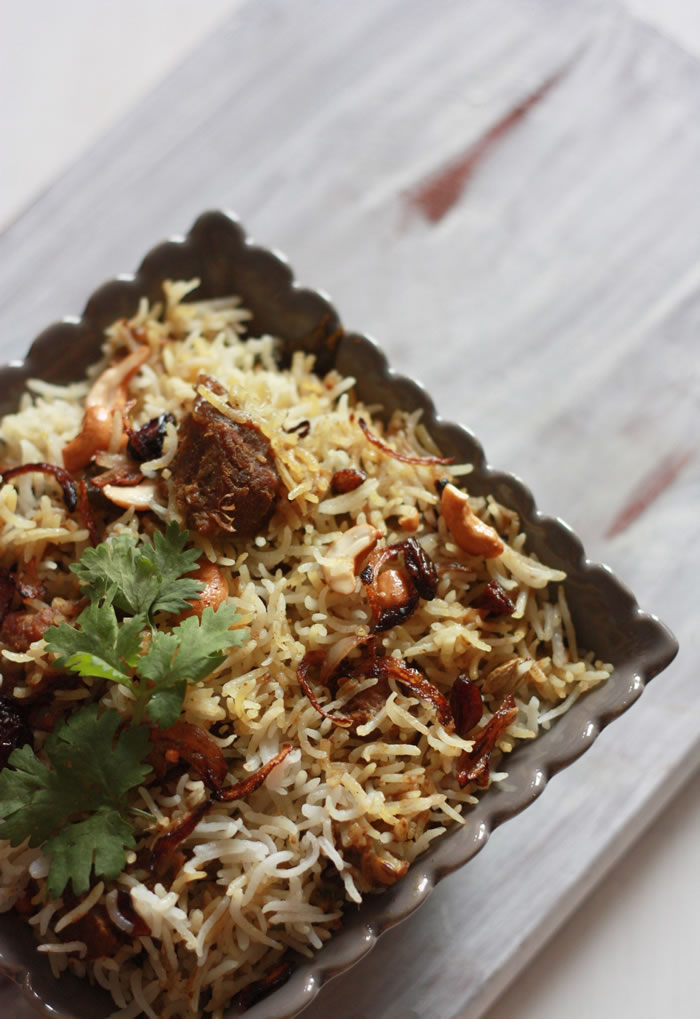 Honestly, without the mention of the delectable biryani recipe, no food list would be complete. This tasty, colorful, aromatic plateful of goodness is eaten all over the country with great delight and is available at roadside eateries to five-star restaurants. It is usually prepared with chicken but if you really want the true taste of biryani this eid-ul-Adha, then you need to try the beef biryani masala recipe.
Bhuna Mutton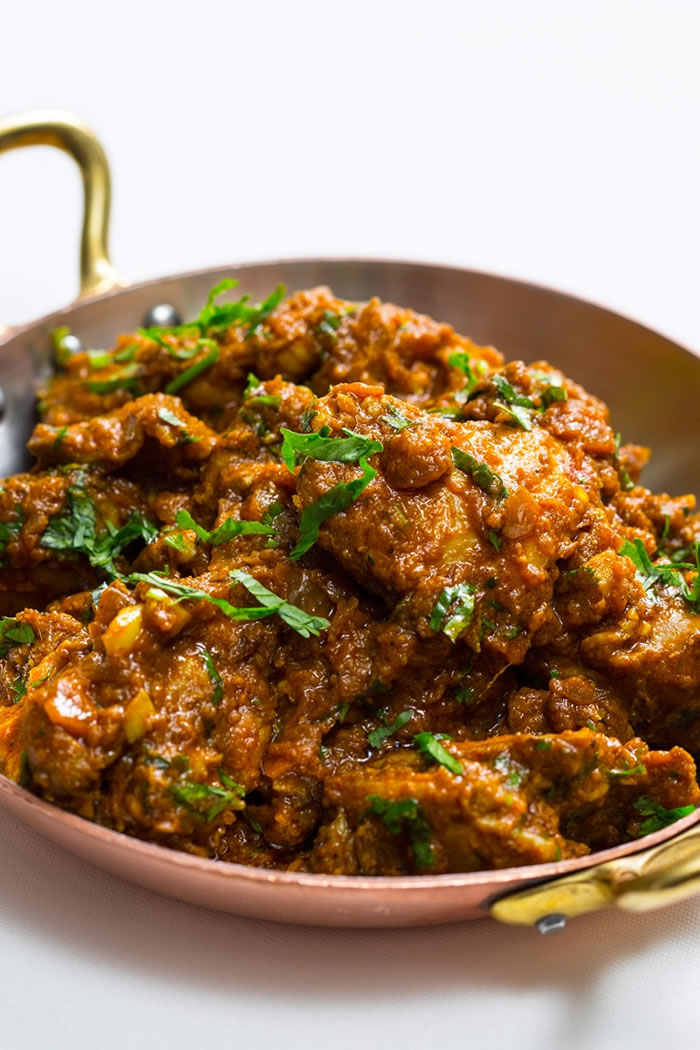 The Bhuna Mutton recipe is native to the Punjabi region of Pakistan and this Pakistani recipe is usually prepared at auspicious occasions like Eid and social gatherings. Sometimes it is also called "bhoni wala Gosht" and it is sometimes prepared in a handi which gives it more flavor and aroma. Find the recipe here.
Sheer Khurma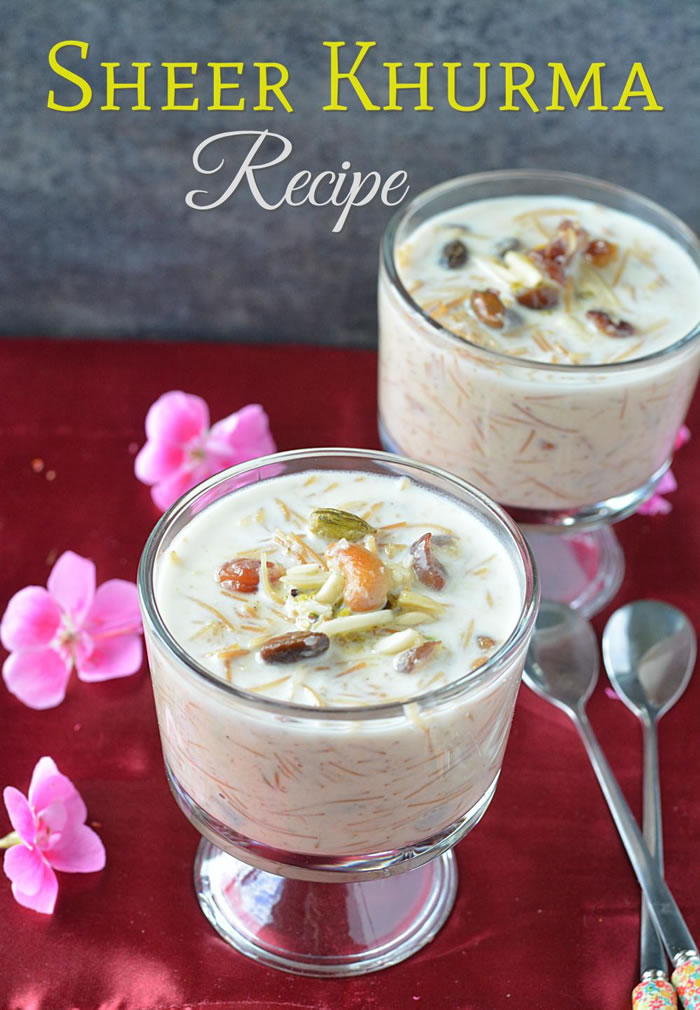 No matter its Eid-ul-Fitr or Eid-ul-Adha, you can't call it Eid if there are no sweets or dessert around. And quite frankly, nothing says Eid like a bowl of tasty, sugary sheer Khurma. This creamy dessert recipe is a traditional breakfast recipe specifically designed for the day of Eid and is eaten right after the Eid prayers. It is made with milk, dates and garnished with almonds and cashews.
Lab-e-Shireen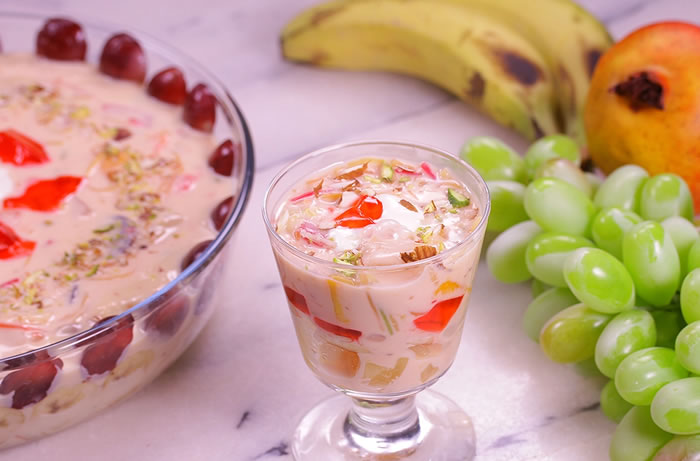 Lab-e-Sheerin is a delectable dessert recipe that cannot be missed at any cost. It is made with vermicelli, milk, and sugar but the most interesting part of the dessert is that it is assorted with a wide variety of diced fruits including bananas, grapes, strawberries, and apples etc. you can get your hands on the complete recipe here.