A new set of circuit exercise has taken the social media by storm with its quick, economical and guaranteed weight loss trick.
Using treadmill to dry out clothes, thinking of joining the gym every next Monday, making excuses to skip weight training classes? Just like us, if you too find lifting your lazy bum up and moving to lose some weight difficult, then this no-equipment apartment workout is your best ally.
Mountain climbers
This little harder version of push-ups is actually a great calorie buster. Begin with the conventional push-up pose. Palms and toes touching the floor with the entire body weight on them.

Bend your knee and bring one foot forward like climbing the mountain. Hold the position for 30 secs and then switch legs.

Move your other leg forward, bending it the same way and bring the already bent knee backwards.

Repeat for a minute.
Sumo squats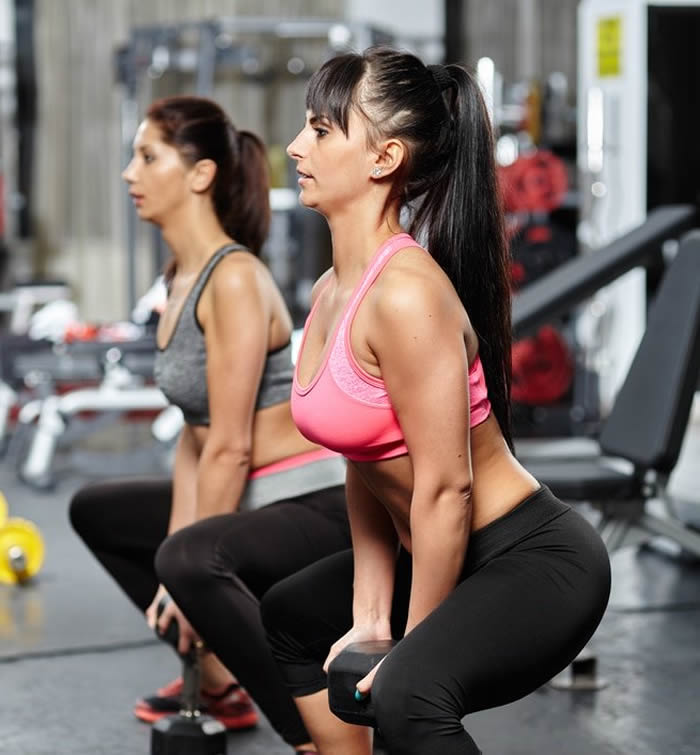 Step apart your feet with your toes pointing outwards and hold your fists in front of your face.

Bend your knees and push yourself down. The entire weight will come on your thighs and your heels.

Hold the position for 10 seconds and then come back to your original position.

Repeat and continue for 200 seconds.
Read Also:
7 Steps To Staying Healthy After Having A Baby
Step-up plank
Lie down in a normal plank position.

Strengthen your core and distribute your body weight evenly on your forearms and your toes.

Slowly straighten your one arm and let the other arm remain in the original plank position.

Straighten your other arm too. Let your arms take control of your body weight.

Don't sway your hips.

Bring one arm back to the original plank position.

Bring the other arm back to the original plank position.

Hold each position for 10 seconds.

Repeat for 200 seconds.
Jump squats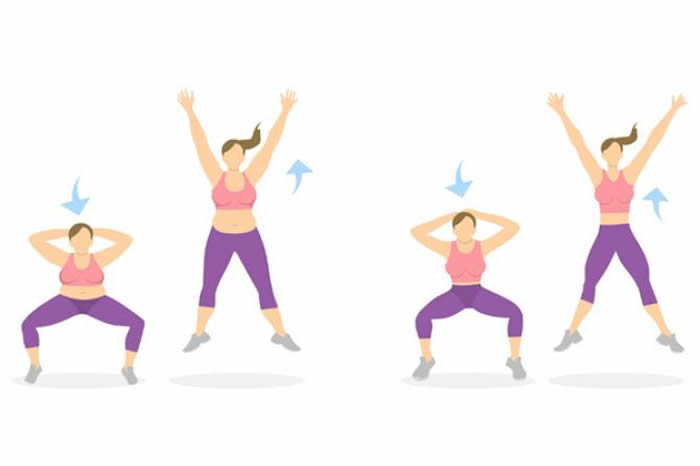 Begin with doing one squat.

Instead of simply standing up, jump after doing the squat with your hands in a straight, upward position.

Come down and do the squat.

Repeat for a minute.
Legs-up crunches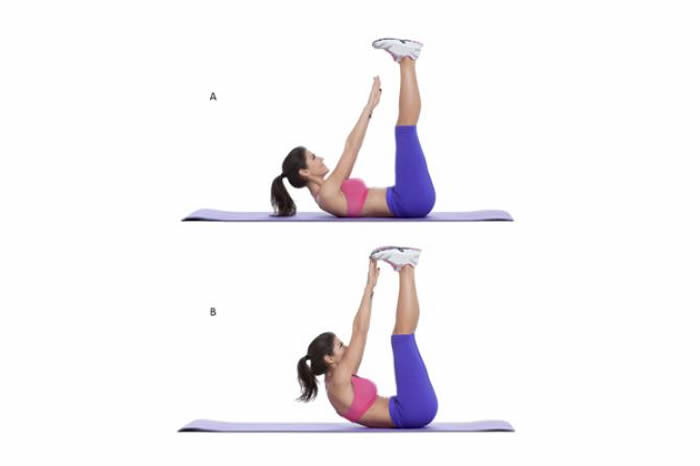 Lie on your back with your arms stretched behind your head.

Pull and bring your legs upwards, while your upper body stays on the ground, making an L shaped structure.

Now, pull yourself up and bring your straightened arms towards the toe of your leg.

Make an almost V-shaped structure.

Hold the position for 5 seconds each time.

Repeat for a minute.
Read Also:
Benefits Of Anjeer to Fight Hair Skin and Health Problems
Reverse plank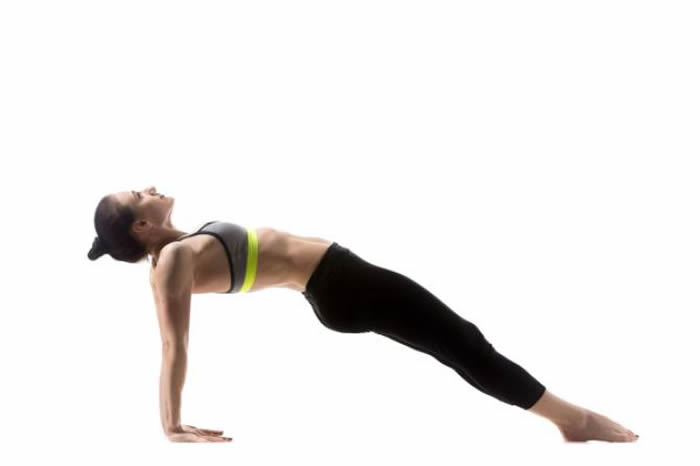 Straighten your arms backwards.

Straighten your knee and slowly lift yourself off the ground.

Hold that position firmly.

Keep your neck and face straight. Hold the position for 10 seconds each time.

Slowly bend your elbows and land on the ground.

Repeat for a minute.