Society in which we are living we face so many mental and physical disorders. And the most common of them is depression. Depression is a serious medical illness, it affects that how you feel, think and handle daily activities such as eating, sleeping and working.
Depression causes the feeling of sadness and not showing interest in activities. It decreases personal ability to function at work and at home. Depression lead towards sleep disturbance, insomnia, lose weight, weakness, lake of energy, tiredness, guilt, some physical problems and trouble thinking.
Depression is a thing which will cut you off from the society and you will stay all alone, many people have depression due to many reasons which will affect their entire lifestyle, so it's better to be a part of society and avoid things which leads you towards depression.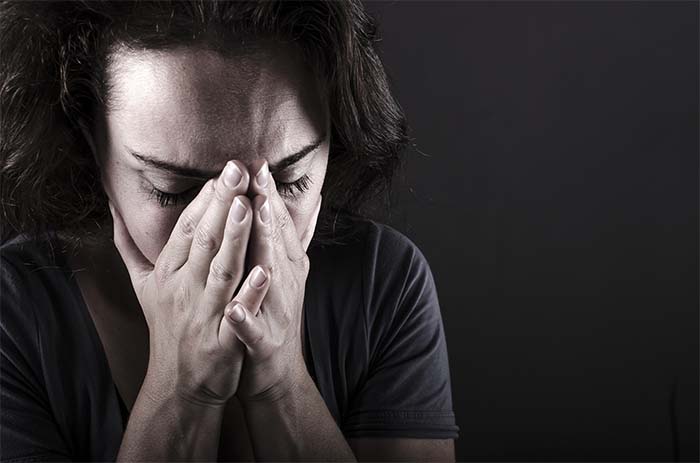 To avoid depression, it is necessary to stay positive and one should follow good healthy routine to avoid it.
Not doing too much: the one of the biggest reason of depression is taking too much work load, the more you think, the more you get depressed. So the best way to avoid depression is don't take too much work load on your shoulders. And design a daily schedule according to your work routine.
Stay positive: always stay positive, don't think negative about things.  Everything has its positive and negative aspect, so either focusing on negativity find some positivity in it.
Healthy diet: good diet is the key element of healthy life. By having health diet is the best way to maintain physical and mental health.
Exercise regularly: exercise is an anti-depression tool. When you do exercise you feel more relaxed and mentally free from stress. So by doing exercise on daily basis will help you in making your life more relaxed and easy.
Stop blaming yourself: it is the rule of life that with positivist there is negativity also, so if something went wrong don't blame yourself, admit your fault, because everyone does mistakes in their life. So take it as a lesson for life and avoid it in future. And don't let it to overcome you.
Re-unite with society: when you are in depression you start avoiding social gatherings and love to live alone that lead you more towards depression which is not good for your mental and social life. So re-connecting with people will help you in avoiding negative thoughts.
Sharing with friends: depression is increased when we try to handle it by our own. But it's better to discuss your problem with someone whom you can trust so he\she will give you good opinion that may be helpful for you in solving your problem. And mentally you feel more relaxed.
Confident\ self-esteem: you should must have confident on yourself and on what you are doing. Do what you want to do without any fear. And stay positive about your ideas and work.
Manage stress: over thinking or over stress leads you towards depression and you start feeling depressed, unhealthy. If you have some kind of stress, stay calm, think positive, find possible ways to decrease stress. Develop stress busting strategies like yoga, exercise, sharing with friends.
Set goals: when you are in depression you lose all hopes and think you can't do anything. It is a time to believe yourself, set some daily goals and achieve them that will bring some positivist in you. And you start feeling better.