Ushna Shah is a Pakistani Canadian actress. Ushna has acted in many dramas and also has hosted radio shows.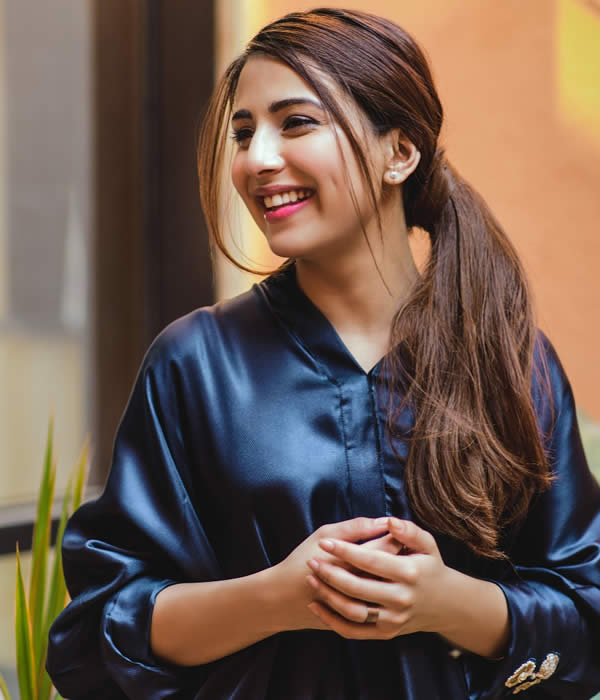 Canadian-born Pakistani actress Ushna Shah started working in the showbiz industry sometime back but now she has become quite famous. She has worked in telefilms and dramas. Apart from that, she is a famous RJ and host. People love her due to her innocent looks and beauty.
The actress is the daughter of Veteran actress Ismat Tahira. She spent her teenage years in Canada. The actress completed her graduation and studied English and Professional Writing from York University. Currently, she is residing in Karachi and is single.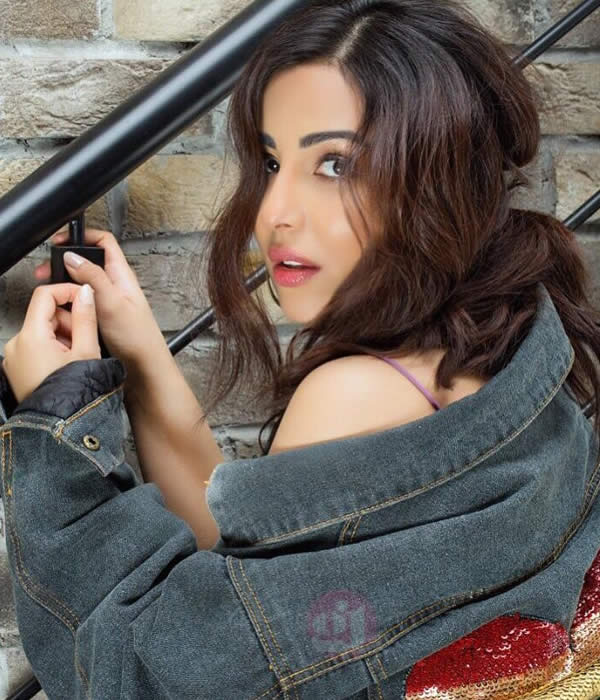 Ushna Shah has been involved in theatre and showbiz since childhood. She was involved behind the scenes on television sets due to her family. She was the host of a radio show on Radio Punjab by the name of Saanjha Aasmaan. As stated before, Ushna Shah has worked in different dramas.
She started off with Khudgarz. She has worked in Aag, Shehr-e-Yaraan, Rukhsar, Meray Jeenay ki Wajah, Meray Khwabon ka Diya and most recently Bashar Momin.
Telefilms that she has worked in include Dil Kaleji Hogaya, Kitni Girhain Baaqi hai, Mujhse Shaadi Karogi, Rab ne Bana Di Jodi and Zindagi ab bhi muskurati hai. She recently won the Best Newcomer Award at Pak-Media Awards. She has a long way to go and this is just the starting for this beautiful actress.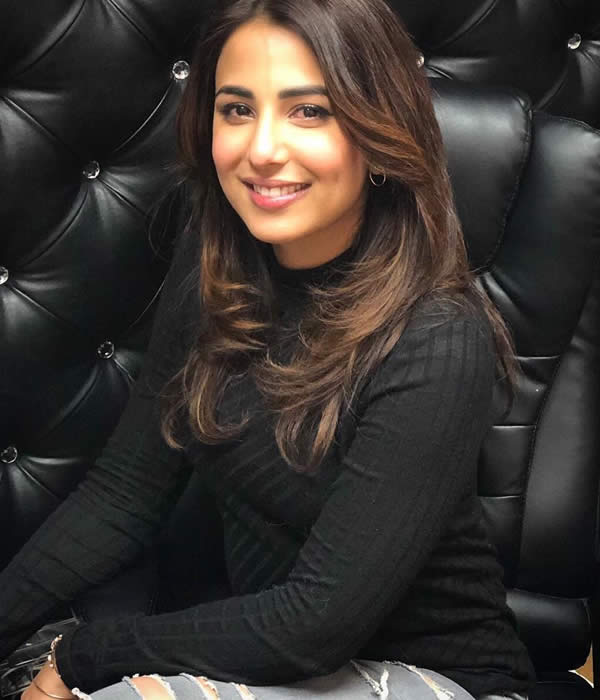 Ushna Shah Drama List:
Mere Khwabon Ka Diya (2013) Shehr-e-Yaaran (2013) as Durr e Shehwar Rukhsaar (Geo TV) (2013) Hum Tehray Gunahgaar (2014) Aag (2014–15) Bashar Momin (2014) as Rudaba Piya Mann Bhaye(2015) as Hania Duaa(2015) as Duaa Bheegi Palkein (2015-2016) as Meherbano Neelam Kinaray (2015-2016) as Sakina Ab Kar Meri Rafugari (2016) as Taban Sultan Thoda Sa Aasman (2016) as Rakhshi Alif Allah Aur Insaan (2017) as Rani (Reena Begum) [7] Kitni Girhain Baaki Hain (2017) as Rozi Lashkara (2018) as Bubly ARY Digital[8] Balaa (2018) as Nigar ARY Digital[9] Ru Baru Ishq Tha (2018) Geo TV Cheekh (2019) as Nayab Ary Digital
Ushna shah Films List:
Teri Meri Love Story (2016) as Esha Oye Kuch Kar Guzar (2016) (online film) Punjab Nahi Jaungi (2017) (Cameo appearance)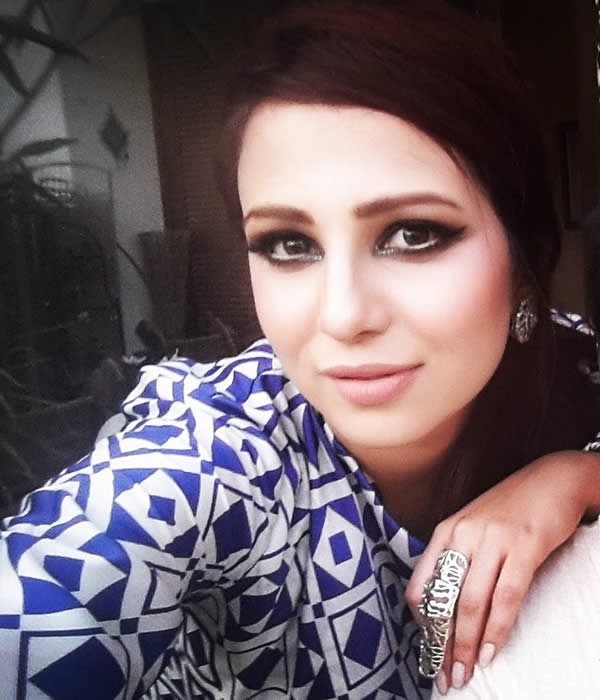 Ushna Shah Telefilms:
Anokhay Raqeeb Dil Kaleji Hogaya Kitni Girhain Baqi Hain (Harjai) Mujhse Shaadi Karogi Rab Ne Bna Di Jodi Zindagi Ab Bhi Muskurati Hai Kuch Iss Tarha Pyari Bhangan Kitni Girhain Baaki Hain (Season 2) Jhoot Wala Love Rahay Salamat Jodi Bitiya Hamaray Zamanay Mein Sab Say Mushkil Shaadi Sanaullah Ki Dusri Shaadi Socha Na Tha Pyaar Karenge Rishta Baraye Farokht Aitebaar Meray Sanwariya Ka Naam Aisay Na Tu Jaa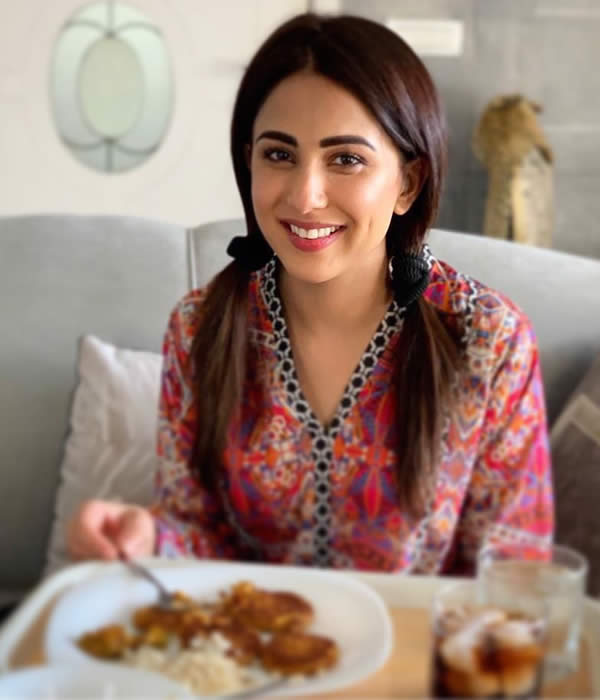 Ushna Shah Diet Plan:
Breakfast: In Breakfast Ushna prefers a light breakfast with flattened rice and a glass of milk Lunch: In Lunch, Ushna likes to eat boiled vegetables, daal and 2 chapatis. Dinner: In Dinner Ushna likes to eat a few hours ago before sleep and go for a light dinner with whole wheat bread with peanut butter and often drinks a glass of milk.