Prince William and Kate Middleton have wowed crowds during a royal visit to Pakistan where Wills made a sweet quip about his late mother, Princess Diana.
The Duke and Duchess of Cambridge arrived in Pakistan on Monday for their week-long tour which is said to be one of the most complex royal trips in history.
The couple are working to a top-secret itinerary and have around 1000 security officers protecting them. Events they attend are only made public hours before and they have left all three children at home in London.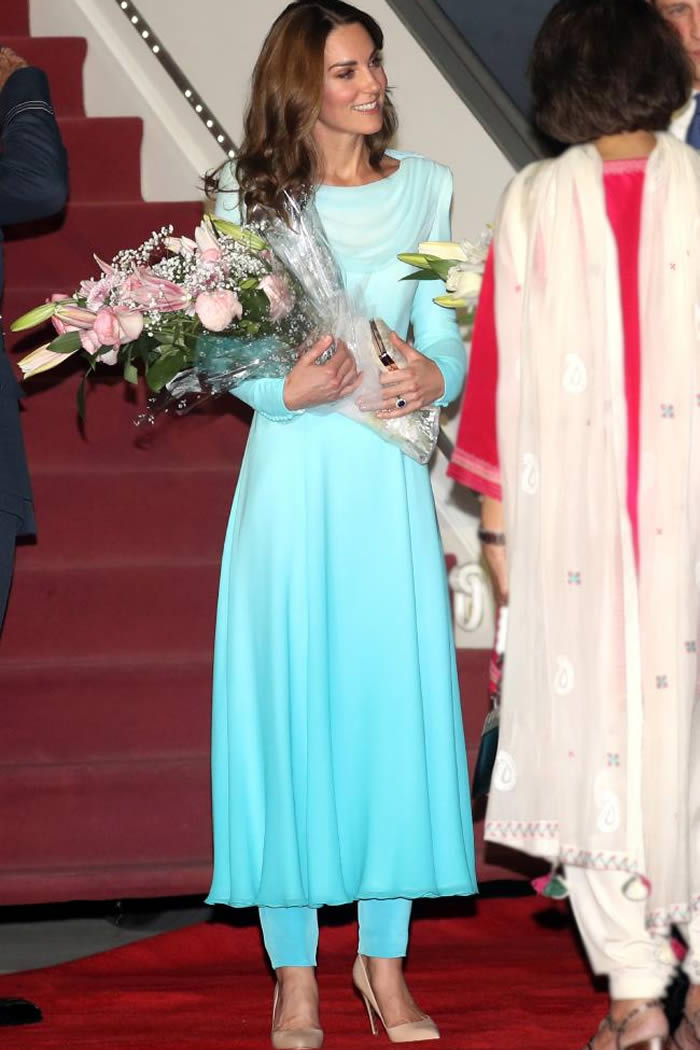 On Tuesday the couple visited a school in Islamabad and walked in the Himalayan foothills before meeting the Pakistani President Arif Alvi and Prime Minister Imran Khan.
At the school, girls told Prince William they were "big fans of your mother". He smiled and said: "You were, really? Oh that's very sweet of you. I was a big fan of my mother too.
"She came here three times. I was very small."