The inaugural edition of HUM Women Leaders Award held at the Governor House, Karachi, honoured and celebrated 11 iconic women from Pakistan and abroad and a dynamic man for their contributions and achievement in the fields of diplomacy, finance, social work, healthcare, adventure sports, human rights, journalism and women's rights. The awards ceremony was graced by Dr Arif Alvi, President Islamic Republic of Pakistan, HE Paul W Jones, the US Ambassador to Pakistan, honourable consul generals, Governor Sindh Imran Ismail, dignitaries and crème de la crème of the entertainment industry of Pakistan.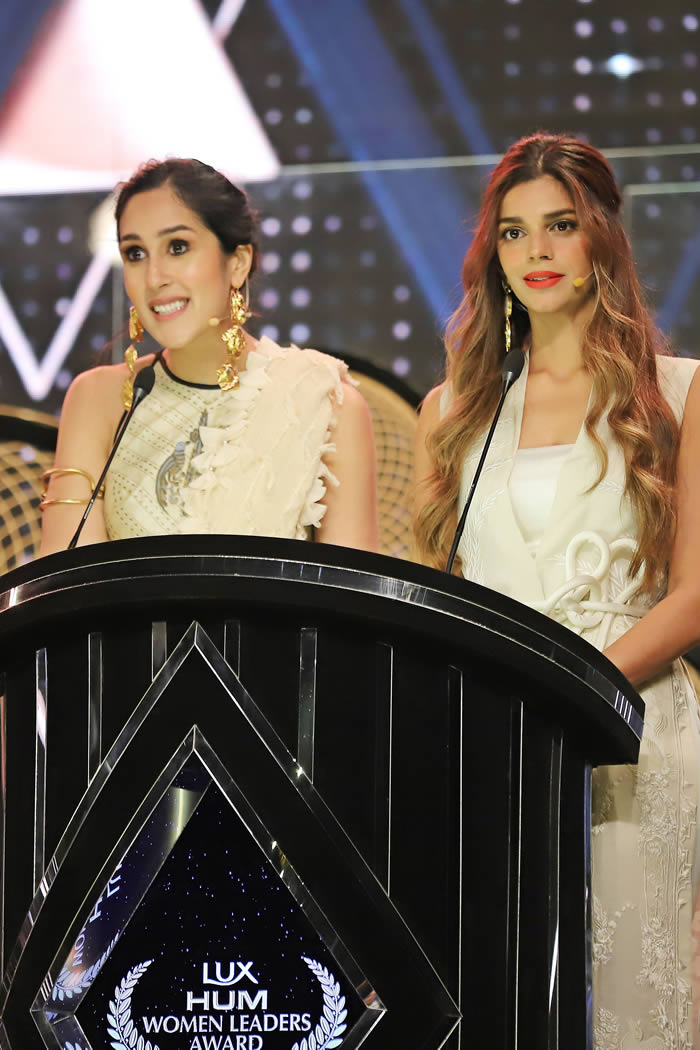 The event started with a thankyou note by Sultana Siddiqui, President HUM Network Limited to the President and the honourable guests for gracing the special evening. While addressing the attendees, Ms Siddiqui said, "The reason for this event is that we recognize the contributions made by women in society the world over, celebrate their stories, share the lessons they learned after crossing each milestone, and most importantly inspire the younger generation to go beyond these milestones."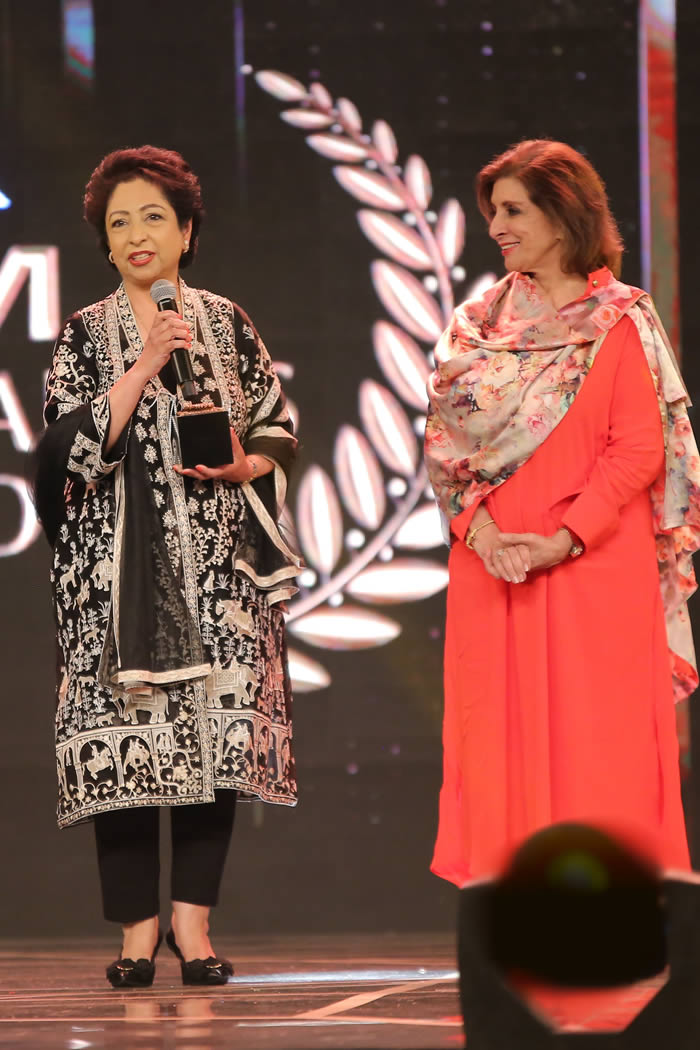 During her speech Ms Siddiqui also made a special announcement of Women Leadership Initiative Fund of HUM, collaborated by Charter of Compassion, which will be given to the award recipients to seed social initiatives for girls and women in the country. It will be one million rupees annual seed money and HUM and CFC will coordinate and facilitate the group in developing and implementing initiatives that are agreed upon by them. Quality, impact, compassion and collaboration will be key guidelines for the initiative.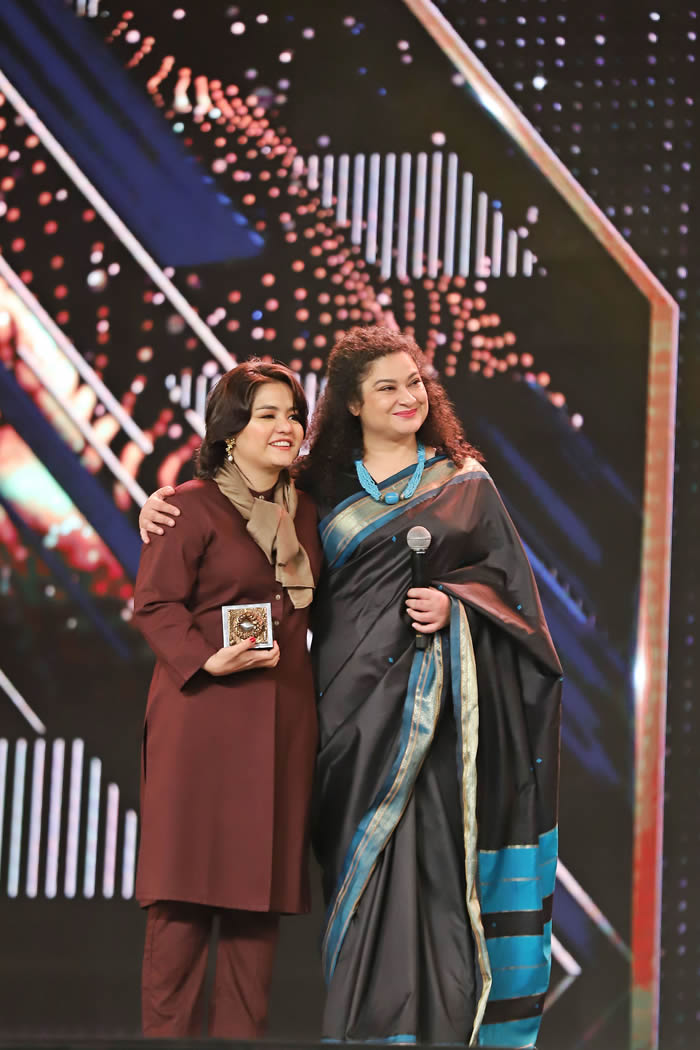 Following Sultana Siddiqui, the US Ambassador to Pakistan Paul W Jones while addressing the attendees said, "United States is committed to giving equal opportunities to both men and women. Empowered women play a vital role in a country's social and economic development."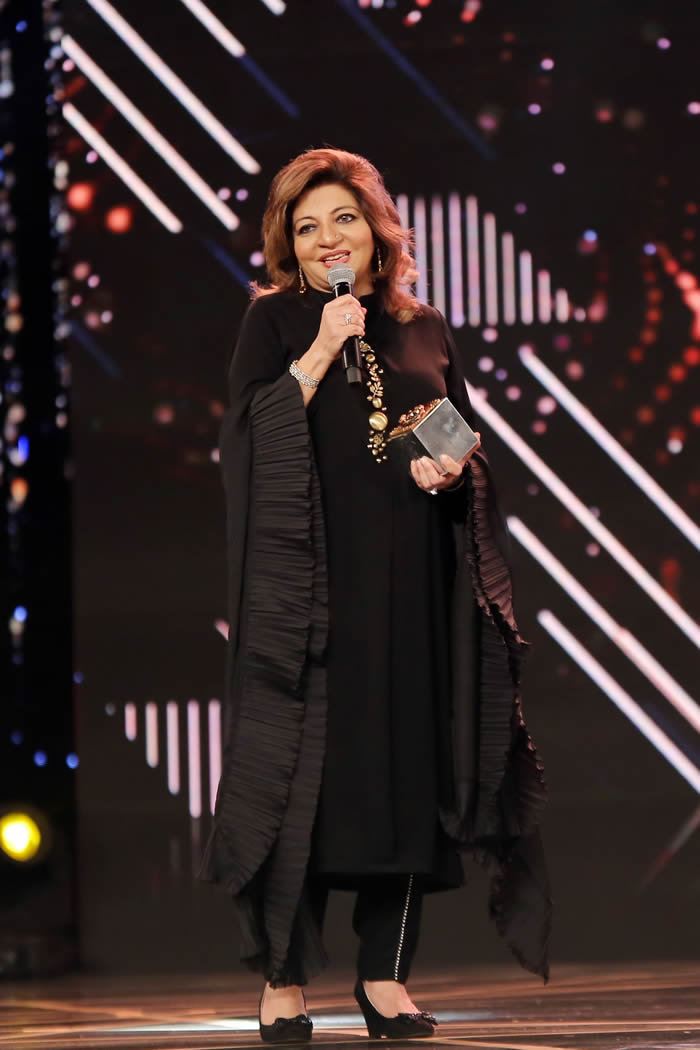 Chief Guest of the event, Dr Arif Alvi President Islamic Republic of Pakistan while addressing the attendees said, "The Quaid e Azam once said that nations cannot progress without women working side by side with the men. From one fourth quota system for women in medical and engineering colleges back in the 80s to almost 80 percent representation of women in these institutions today, our nation has come a long way but only 10 percent these women make it to the workplace. This needs to be changed. We have witnessed that when given the opportunity women work twice as hard as men."
Hosted by Mira Sethi, the awards ceremony began with the first award being presented to mountaineer Samina Baig, Pakistan's first female mountaineer in recognition of her tremendous achievements in adventure sports and for her efforts towards gender equality, climate change and women empowerment, presented by Hina Bayat. The second award of the evening was given to Jalila Haider, the first female attorney of Hazara community by Sania Saeed in recognition of her selfless devotion to women and children's rights and her outstanding work with local communities to provide opportunities to vulnerable women and children.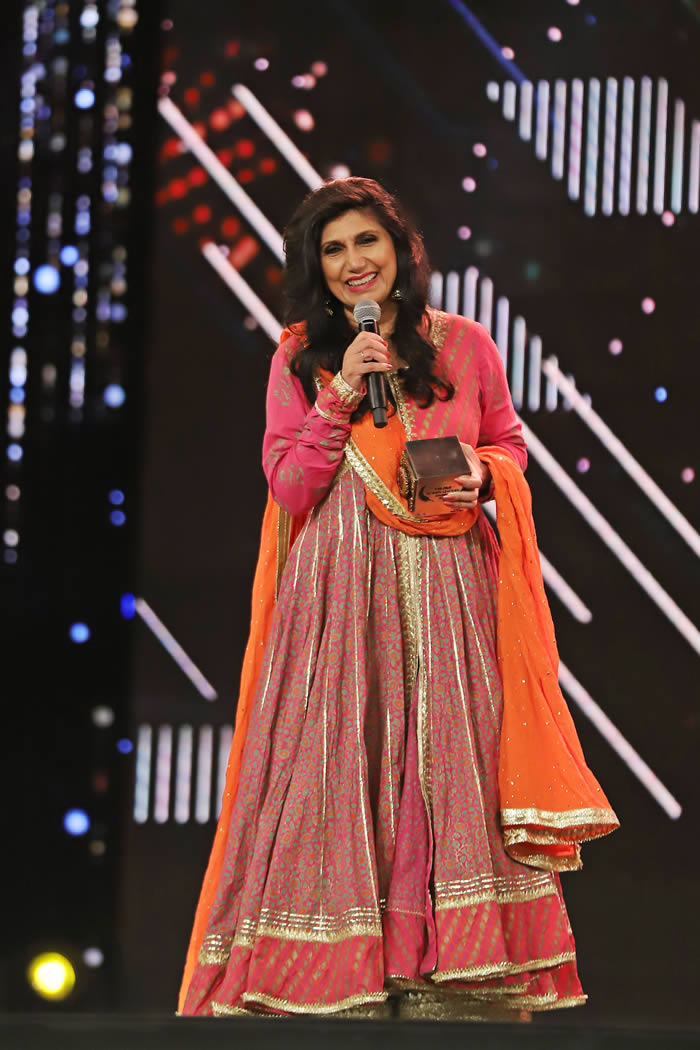 This was followed by a special obituary package, paying tribute to all the iconic women of the past who have made a mark with their resilience and tremendous success, and are a source of inspiration for women and men around the world. Barrister Khadija Siddiqi received her award from Mahira Khan in recognition of her bravery and determination to stand tall against a powerful and corrupt opposition and unsupportive society.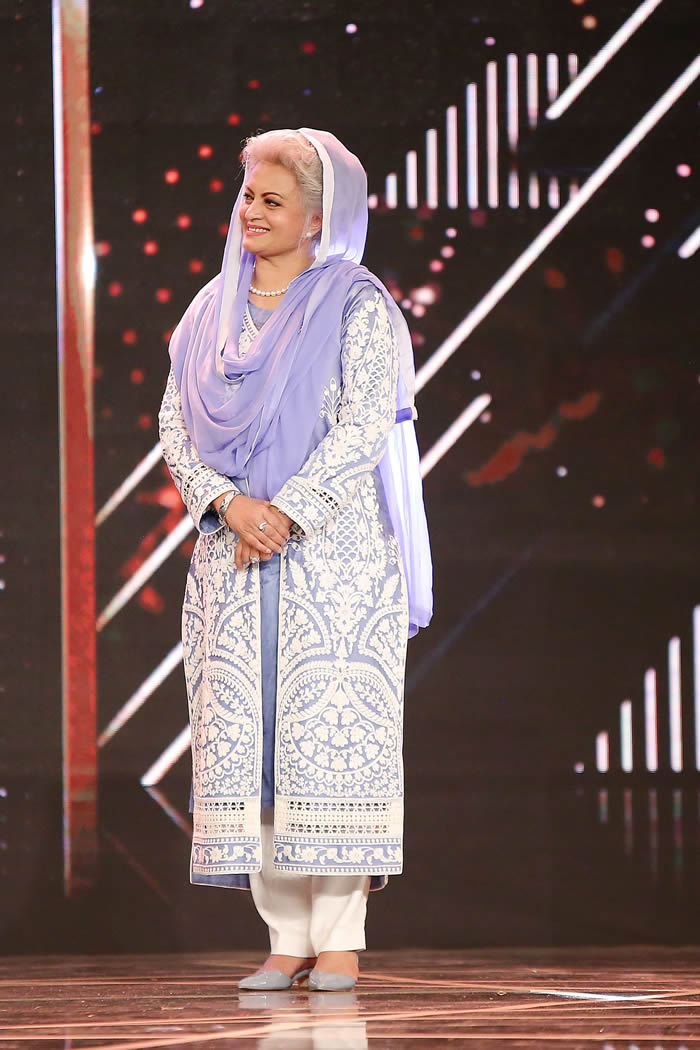 The next recipient was Narges Abyar, the acclaimed Iranian film director who received her award from Madiha Saeed and Zeba Bakhtiar in recognition of her contributions for sensitively highlighting the plight of women and children caused by society, war and radicalism in her films and also for defying the war genre's conventions by featuring female characters that rejected the gender norms expected of them. The first segment of the awards was followed by a special performance of singing sensation Sajjad Ali and Zaw Ali who enthralled the audiences with their soulful voices.
The second segment of the awards, hosted by Sanam Saeed commenced with Dr Fouzia Saeed receiving her award from the Italian Consul General Anna Ruffino and Javed Sheikh in recognition of her exemplary services for promotion of Pakistani culture, women's issues, courageous stand against sexual harassment and commitment to women's advancement. Ace actor Bushra Ansari was next to receive her award from Asima Haq and Bunto Kazmi in recognition of her years of contributions to television and cinema.
The next award was given to Mary Robinson, the first woman President of Ireland and a forceful advocate for gender equality, women's participation in peace-building and human dignity. She was unable to attend the event due to work commitments and addressed the attendees via a video message, thanking the awards committee for the honour. The next award was presented to Dr Seemin Jamali by Duraid Qureshi, CEO HUM Network in recognition of her outstanding services in the public sector and medical profession which was followed by a choreographed act of Hania Amir.
The last segment of the ceremony hosted by Mira Sethi and Sanam Saeed began with the first award presented to the only man awardee of the night, Omar Aftab, a globally recognized campaign strategist for women's and child health, economic and social development and his work for social justice and human rights, presented Masarrat Misbah. Zubeida Mustafa was next to receive her award from Governor Sindh, Imran Ismail for her contributions in the field of journalism and her in-depth investigations and campaigns on education, health care, women's empowerment, children's rights and human rights.
The next award was given to Dr Shamshad Akhtar in recognition of her illustrious career in the male dominant field of finance where she became the first woman in Pakistan's history to serve as Governor State Bank. The award was presented by the first lady Mrs Samina Alvi. The last award of the night was presented to Maleeha Lodhi for her brilliant diplomatic career and contributions in giving Pakistan a positive profile at the UN as Pakistan's former Ambassador and Permanent Representative. The award was presented by Sultana Siddiqui. The programme concluded with a special performance by Hadiqa Kiyani.
The awards ceremony will be televised on International Women's Day on HUM globally. HWLA aims to recognize and honour the contributions and achievements of iconic women from Pakistan and around the world who are change makers in their respective fields and a symbol and source of hope, courage, determination and inspiration for women across the globe. These iconic women are mentors and role models for girls who aspire to be achievers. In the words of Melinda Gates 'Women speaking up for themselves and for those around them is the strongest force we have to change the world'. The aim of these awards is to encourage women to think big and continue the legacy of HUM Network which has always advocated empowerment of women through its content.