The premiere of the first animated movie that caters to all ages, "Donkey King", a film by Aziz Jindani that is produced by Geo Films and Talisman Animation Studios, was held in Karachi.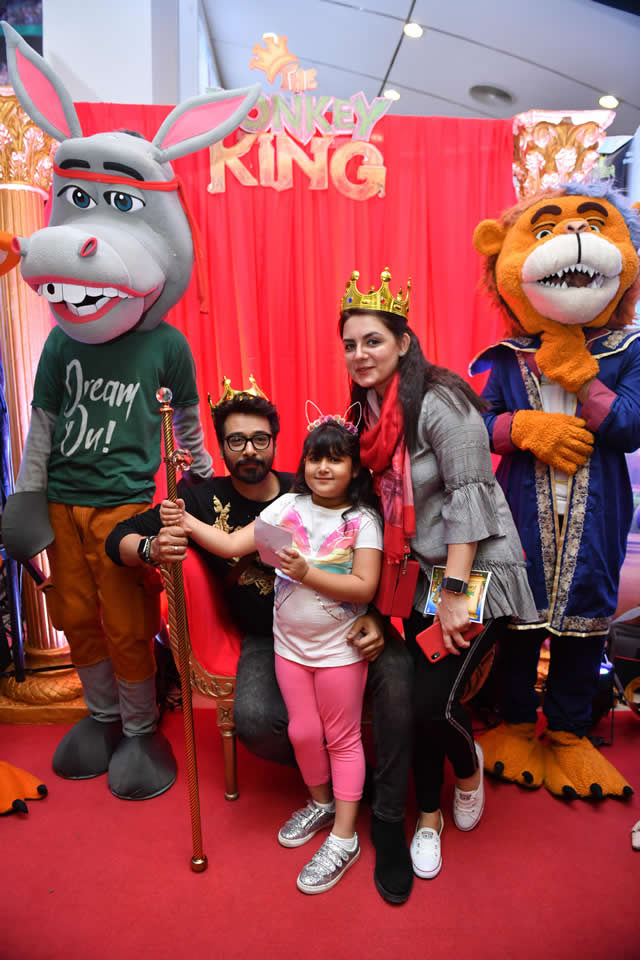 It was a star studded event that was graced by Mehmood Aslam, Suleman Mehdi (Chairman Stock Exchange), Fakhir Mehmood, Faisal Qureshi, Abdullah Sultan, Ahsan Rahim, Sunita Marshal, Mubashir Hussain, Noor Alam (General Manager, KFC), Mani (Salman), Hira Mani, Ayeza Khan, Danish Taimoor, Shehzad Roy, Shoaib Akhtar, Ahsan Khan, Shadaab Tayyab, Hamid Mir, Sohail Waraich, Nomi Ansari, Fahad Mustafa and Irfan Khoosat along with a star cast of Ismail Tara, Ghulam Mohiuddin, Afzal Khan, Sahiba Afzal and the architect of the movie Aziz Jindani.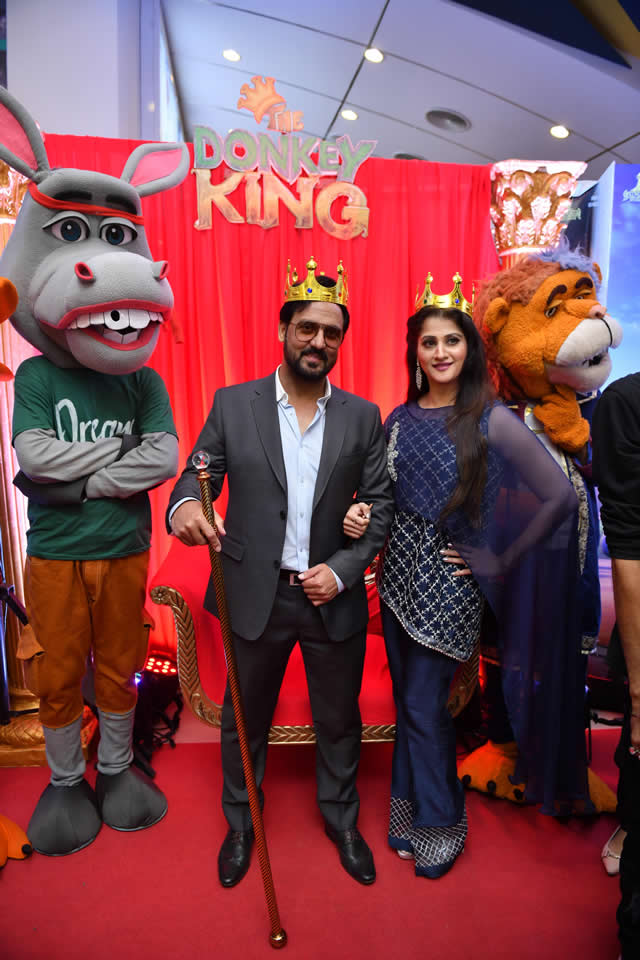 The story of The Donkey King is playful at its core, and honest at heart. It's easy to relate to the protagonist, Mangu, because he is a struggler, a warrior and at the end of the day a "Hero".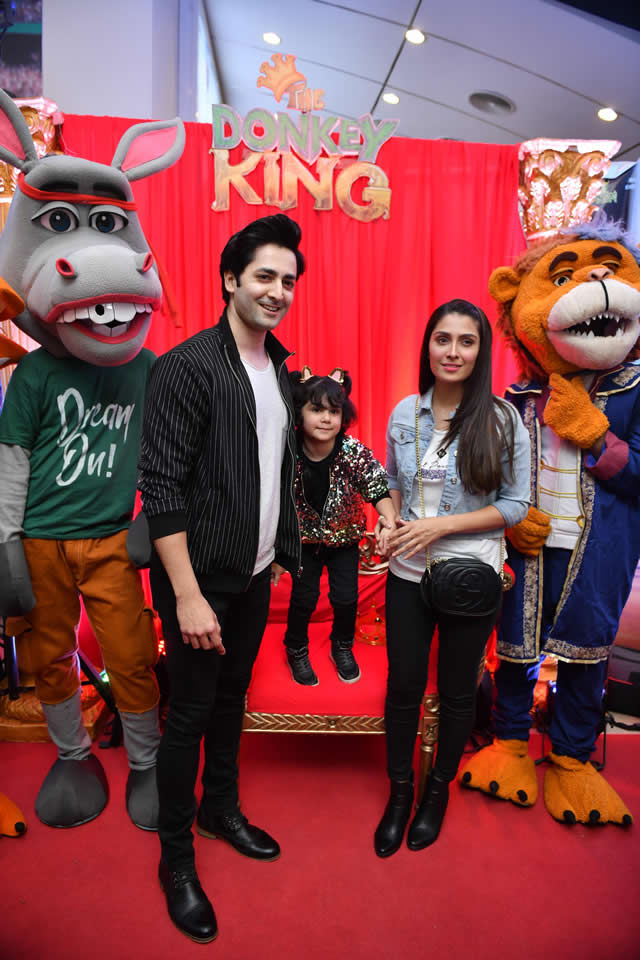 The movie's finest elements include the unmatchable music and animation quality that will shine in comparison to any other animated film in Pakistan. With its socio – political commentary and slapstick humor, this movie is winning hearts of youngs and adults alike!
The maker, Aziz Jindani, shares his views and states, "This was a huge leap to dream of an animated film that is strong in all aspects of entertainment and is able to pull the audience of all ages in with its charm. Today, as I stand here humbled by love and appreciation shown to The Donkey King, I think we have accomplished that dream."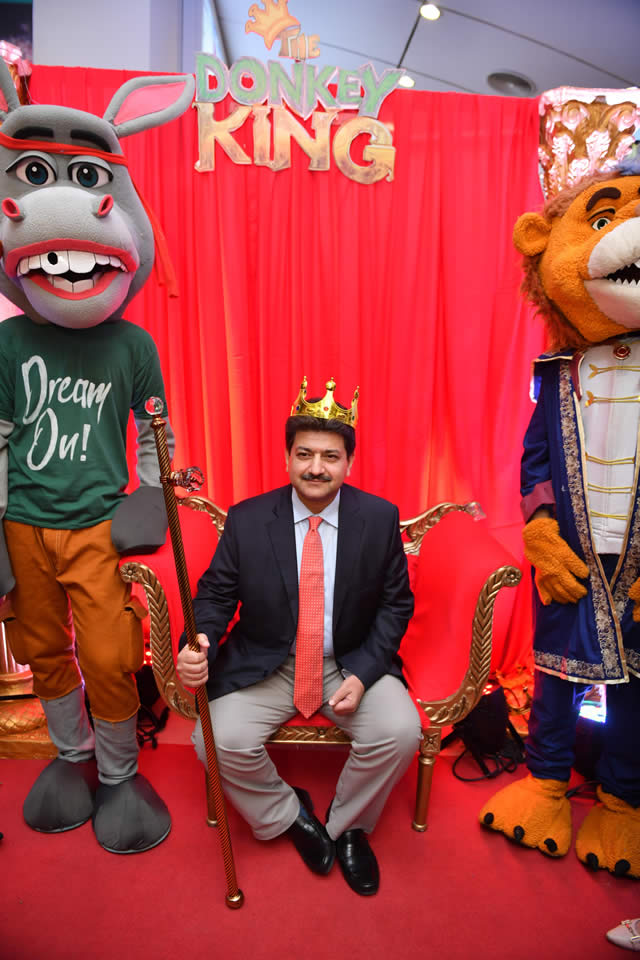 The Donkey King has instilled anticipation and excitement since its first trailer release, which only built up over time as people got hooked to the catchy songs and dialogues of the film.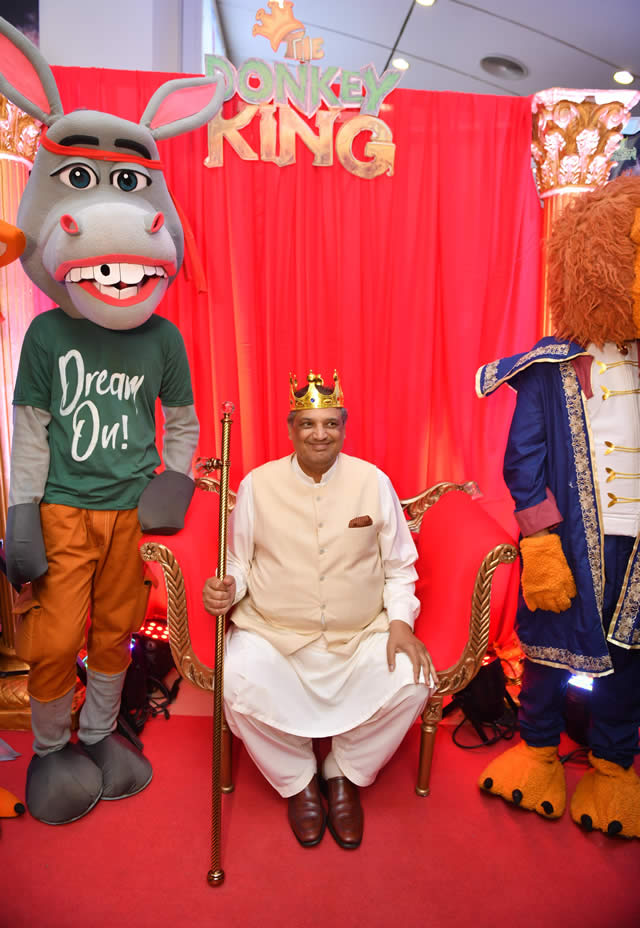 Everyone who walks out of the cinema is chanting the slogan of the year, Mangu Mangu Jan Mangu!