Pakistani actor Yawar Iqbal garnered flak on social sites as he shared pictures dressed up as former Prime Minister Imran Khan's third and current wife, Bushra Bibi.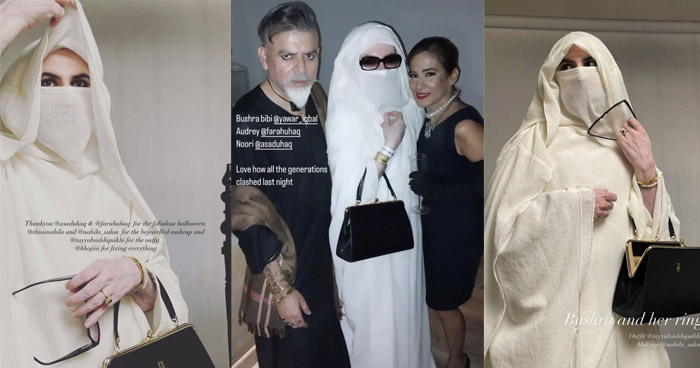 The snaps triggered outrage as many people took to social media condemning the act as Yawar donned a veil and covered his face for the shoot.
In a viral click, he can be seen posing with producer Asad ul Haq and his wife Farah, a socialite, with all three dressed in costumes for a Halloween party. "Lollywood, Maulviwood and, Hollywood," he captioned the post.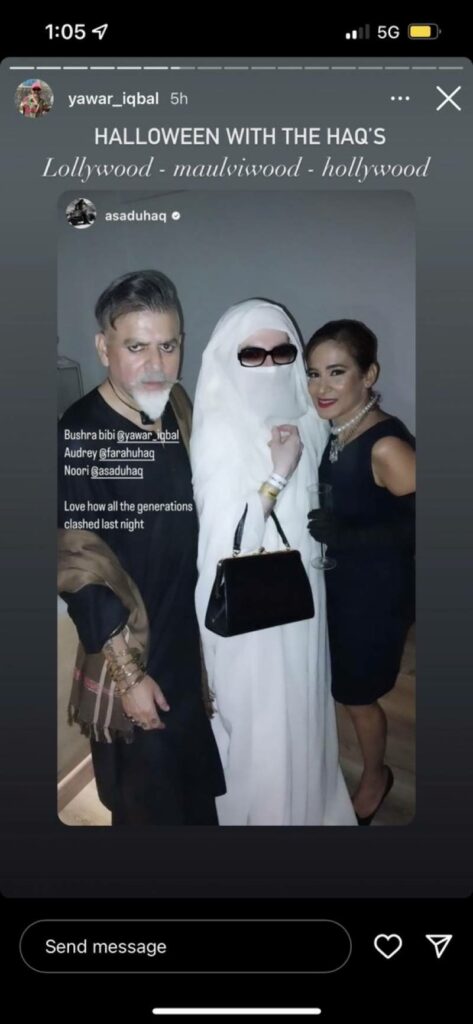 Later, actor Areeba Habib also shared the picture in her Instagram story section while social media users took offense to the act, with one writing: "This is not cool".
Others slammed the celebrities, saying mocking hijab is ridiculous and offensive.
Amid the outrage, the Jalan star clarified she wasn't the one dressed in the costume. "I want to sincerely apologize for my oversight. Will make sure, I am careful with my postings from here on. Apologies and Love, AH," Areeba Habib wrote in another post to clear the air.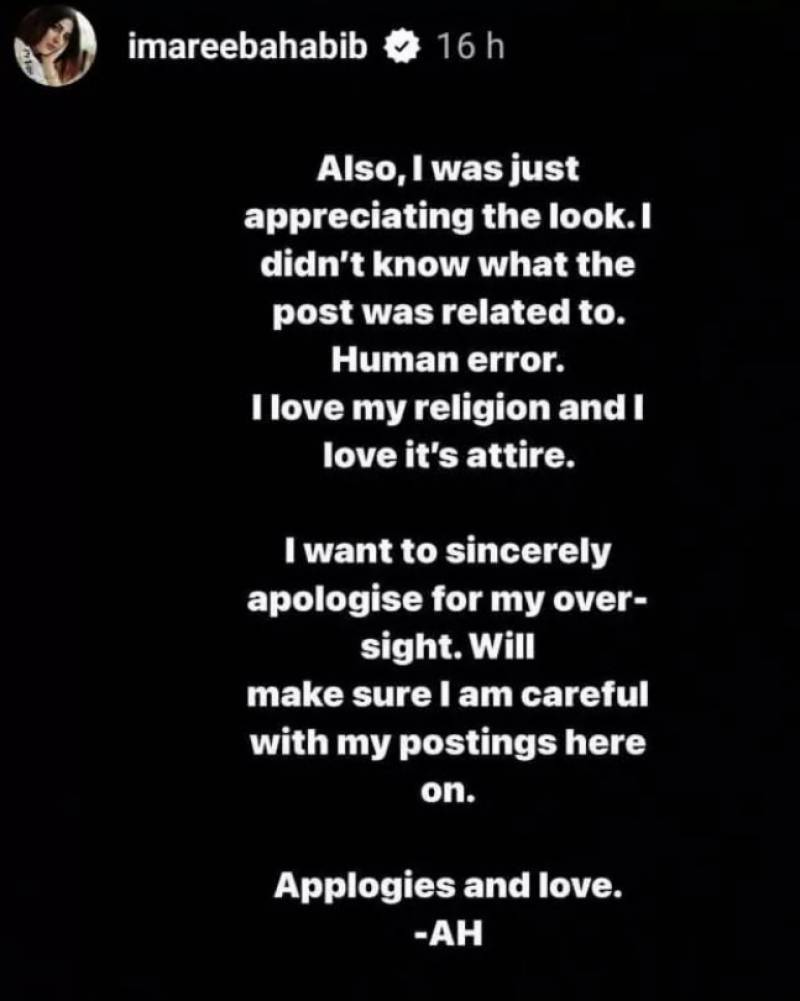 Would you like to read showbiz news and stories about actors? Click here for more Celebrity News and like our Facebook Page to keep up to date with the latest news from the entertainment industry.