Kevin Hunter Jr., the son of Wendy Williams, has broken his silence, shedding light on what he believes is his mother's team profiting from her tumultuous journey. Kevin, 22, expresses concern that those surrounding Wendy are capitalizing on her vulnerable state due to severe alcoholism, disregarding her well-being and involving her in projects that she would decline if she were in better health.
"While it's incredibly difficult to witness her being taken advantage of, my priority is ensuring her personal well-being," Kevin stated.
"I KNOW THERE ARE ALL SORTS OF THINGS HAPPENING THAT I KNOW IN HER RIGHT MIND SHE WOULD NEVER AGREE TO," KEVIN TOLD THE SUN.
Kevin's comments come after Wendy's recent hospitalization in New York, which he learned only when informed by Will Selby, Wendy's jeweler-turned-manager. Kevin reveals that Selby had not contacted him since late last year.
Since the hospitalization, Wendy's team or guardianship has not provided Kevin Jr. with any updates. During that time, Wendy's representative, Shawn Zanotti, denied reports of her being in a New York hospital.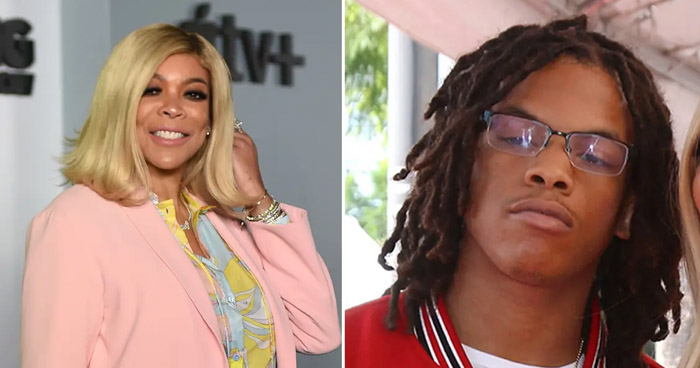 Before the alleged health scare, Wendy had canceled an appearance at the Atlanta Women's Expo on May 2, citing declining health. It was reported that she was not "well enough" to fulfill the speaking engagement.
"AND WHOEVER HAS BEEN HIRED – THEY ARE TAKING ADVANTAGE OF SOMEONE WHO NEEDS TO GET BETTER."
According to Kevin Jr., Wendy's health has been deteriorating since she moved out of Miami, where they were living together, in the spring of 2022. He firmly believes that Wendy's team prioritizes her financial gains over her well-being.
"The people around her have placed more importance on her income, even if her health is not great. In my opinion, that should not be the main focus at all," Kevin expressed.
"I'M PRAYING THAT WHOEVER IS IN CONTROL NOW DOESN'T RUIN WHATEVER HOPE IT IS FOR HER TO GET BACK UP AGAIN."
Kevin Jr. is hopeful that once Wendy recovers her health, the situation will be rectified and the people surrounding her will no longer lead her astray.
"Eventually, she will realize the chaos that has been going on," he concluded.