Feroze Khan is a Pakistani actor, model, and video jockey. who works in Urdu television. He made his acting debut with Bikhra Mera Naseeb as Harib and later on played various roles. Khan got his breakthrough after portraying Adeel in Hum TV's romantic Gul-e-Rana in 2015.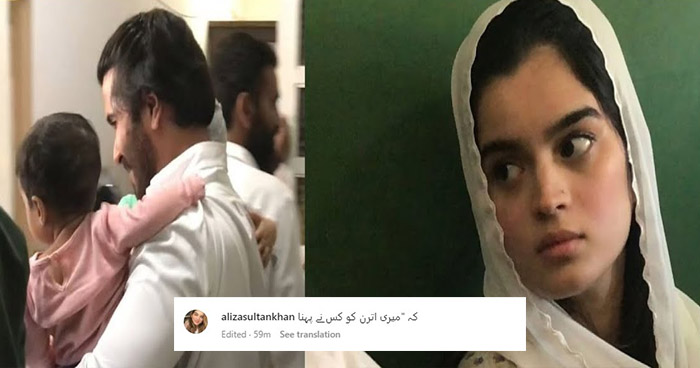 The union of Feroze Khan and Syeda Aliza Sultan was prearranged. Many people were shocked when Feroze Khan and his family revealed he was getting married because the star was so young.
The former couple is the parents of two children, Sultan Khan, and Fatima Khan. Aliza and Feroze are among the numerous famous couples who have broken up this year, but their split made headlines when it was revealed that domestic violence was the cause of their divorce.
Feroze Khan recently released a rap song that many referred to as a diss track in light of the divorce and the allegations. His sisters have also been cryptically opposing Aliza's version of events and defending their brother.

Now, Syeda Aliza Sultan has posted a poem to Instagram and appears to be referring to Feroze Kha as her "Utran." Look into:
We invite you to subscribe to our Google News feed for showbiz updates and stories about actors. Furthermore, you can read the latest showbiz news and stories on our website or follow us on Facebook.