Famous TikTok stars Sandal Khattak and Hareem Shah have a deep friendship and many TikTok videos and photos of the two have been seen with government politicians.
A few months ago, a video of Sandal Khattak talking about her lip surgery went viral on social media. The video showed talk girl Sandal Khattak undergoing lip filler (lip surgery).
Read Also:
Mystery hand in Hareem Shah's deleted picture revealed: True or fake
Sandal said that my lip filler was done with the help of Hareem Shah, she took me to the doctor to inflate my lips and cheeks. "My face is very bad," he complained.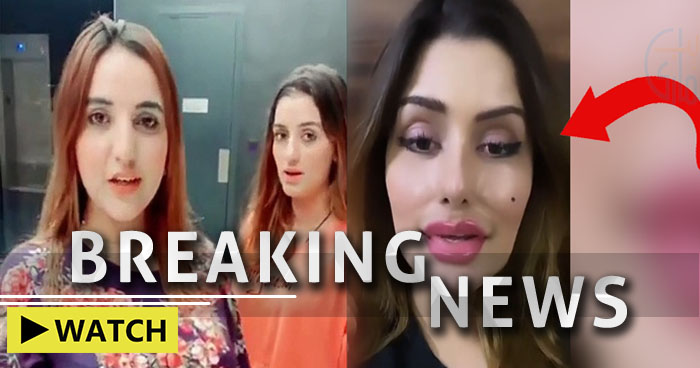 In this regard, a video of Hareem Shah also came to light in which she replied to Sandal Khattak and said that before undergoing lip and cheek surgery, I had told you not to do lip filler too deeply. "Sandal Khattak told me that when I laugh, my lips get depressed and I have to have lip surgery," he said.
Read Also:
Hareem Shah's Viral Picture Showing Manly Hand Is Revealed! Here Is The First Look
"I didn't know you had to have more lip surgery and if you had less you should have told the doctor in advance," Hareem Shah said.
Here is the complete Video, check out!
Please 'SHARE' to pass on this story to a friend or family member