Few 18-year-olds in the country generate as much interest as Suhana Khan. While there are the genes courtesy her famous parents, what makes her special is a rare confidence and clarity
Suhana Khan's Vogue photoshoot: Oozing confidence and oomph in every shot, Bollywood superstar Shah Rukh Khan's daughter Suhana Khan looks every bit stunning in her first ever photoshoot.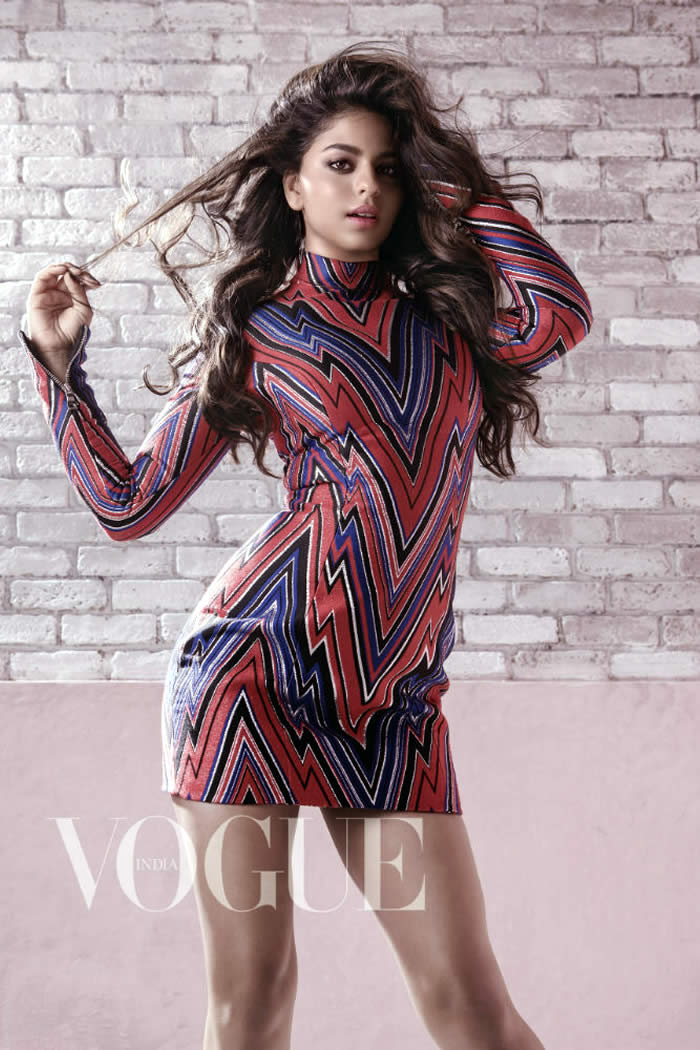 Shah Rukh Khan's darling daughter Suhana Khan has stepped into the world of glamour and how. The 18-year-old is now the face of a fashion magazine's August edition and daddy Shah Rukh couldn't have been prouder. "Holding her in my arms again thanks to Vogue. 'What imperfect carriers of love we are…" except when it comes to our children. So sending u all my love & a big hug. Hello Suhana Khan!" wrote SRK as he launched the cover of August edition of fashion magazine Vogue.
Oozing confidence and oomph in every shot, Suhana looks every bit stunning in her first ever photoshoot. In a glimpse of the shoot tweeted by Gauri, the young and vibrant Suhana shared she has "crooked fingers", is binge-watching "Black Mirror on Netflix" and one character trait she shares with her father is their "shy nature". The magazine describes her as "Student, theatre lover, future star".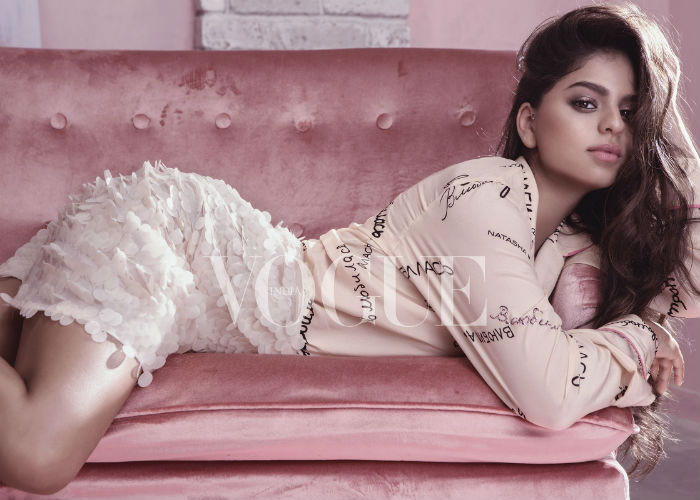 While Shah Rukh Khan and Gauri Khan's friends cannot stop gushing over the first photoshoot of the new star on the block, it is Karan Johar who is overwhelmed by it. Sharing one of the many photos of Suhana from the shoot, he wrote, "Have seen her on stage and had my heart bursting with pride!! She is stunning, soulful and a bonafide talent! Welcome to the spotlight my darling! Even in its harshest moments it will envelop you with immense love….and thank you for never calling me UNCLE! Love you ❤️❤️❤️."
Unveiling the cover, Zero actor Shah Rukh said, "I hope it is not taken as an entitlement because she happens to be Shah Rukh Khan's daughter but I hope it is seen as a responsibility that Suhana now has. Thank you very much for giving her this opportunity. She is 18. She is lovely, sensitive, sweet and extremely shy but also extremely strong. And I just want to thank you all who were behind all this and for making her look so nice. I will be proud of her when she is proud of herself and the job that she does and Insha'Allah she will do that."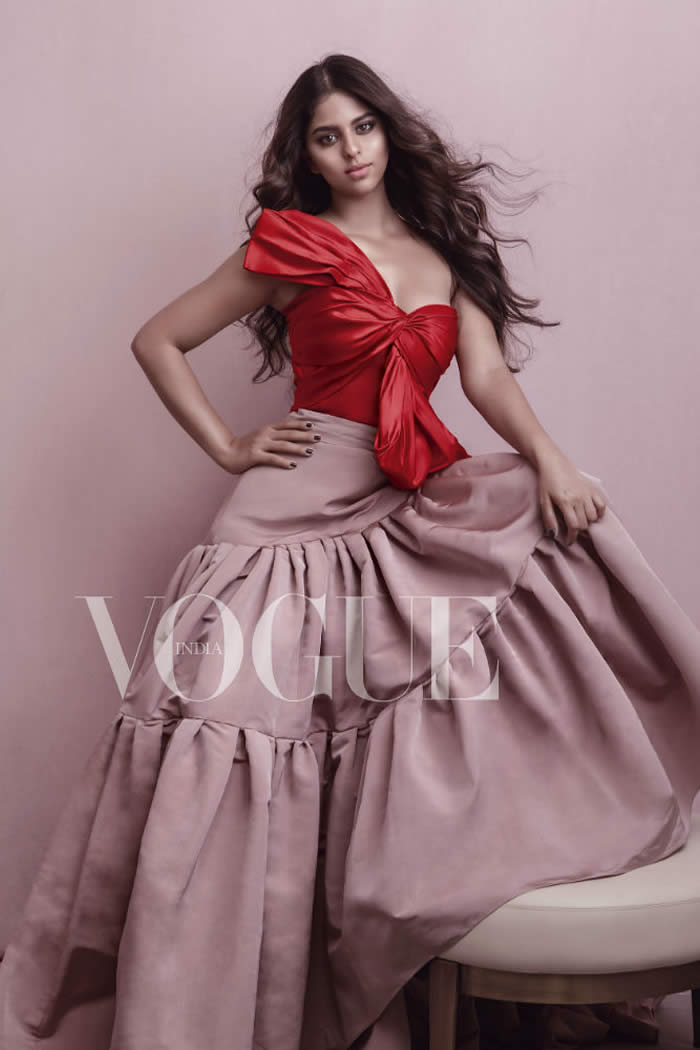 While giving her career's first interview, Suhana told Vogue about her passion for acting. "I don't think there was any one moment when I decided. Since I was young, I'd do all these accents and impressions. But my parents only realised I was serious about acting when they saw a performance of mine for the first time. I was playing Miranda in a school performance of The Tempest." In the same interview, Shah Rukh has revealed that he has no plans to give daughter Suhana a launchpad.
Holding her in my arms again thanks to Vogue. 'What imperfect carriers of love we are..." except when it comes to our children. So sending u all my love & a big hug. Hello Suhana Khan! pic.twitter.com/RrkhJ8kfz5

— Shah Rukh Khan (@iamsrk) July 31, 2018
He said, "Suhana's not working towards a promise of being cast. She's working towards being an actor, and she knows that. I keep insisting that I don't want them designed as stars, I want them to be launched when they are good-enough actors."
Have seen her on stage and had my heart bursting with pride!! She is stunning, soulful and a bonafide talent! Welcome to the spotlight my darling! Even in its harshest moments it will envelop you with immense love....and thank you for never calling me UNCLE! Love you ❤️❤️❤️ pic.twitter.com/wGIfET0nrD

— Karan Johar (@karanjohar) July 31, 2018
Awesome shoot with Suhana... @VOGUEIndia.

Photographed by: @Errikos_Andreou Styled by: @Anaita_Adajania Hair: @YianniTsapatori pic.twitter.com/TbxuCjZ5Os — Gauri Khan (@gaurikhan) July 31, 2018