Sonya Hussyn Bukharee is a Pakistani actress, TV Host and model from Karachi. She made her acting debut with a supporting role in 2011 series Dareecha.
Recently, Sonya came into Tv One's show "The Big Pick" with Hassan Choudhry where she cleared the air about her fight with actress Faryal Mehmood. Not only this, she also revealed that both of them are on normal terms now.
During a segment, host Ahsan Khan recalled the time Faryal Mehmood had replaced Sonya Hussyn in a film, and later in an interview, Sonya said that she doesn't know who Faryal is. Here is the interview clip:
When Faryal stepped into the industry, she was quite fat. After her debut drama, she worked on a new project, titled Bechaari.
Later, Faryal made a Facebook status of her own and called out Sohail Javed for allegedly wanting the attention of women half his age and attributing the failure of the drama Farwa Ki ABC on his failure as a director.
Faryal suggested them to 'take a rickshaw exactly back where she came from' to get a reality check.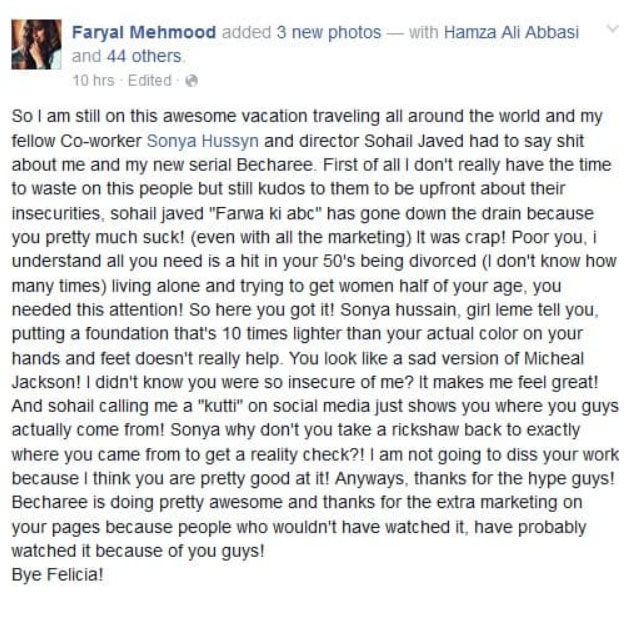 Would you like to read showbiz news and stories about actors? Click here for more Celebrity News and like our Facebook Page to keep up to date with the latest news from the entertainment industry.