Model-actor Sonya Hussyn is beginning to garner more and more public attention as time goes by.
While some of the fan following is due to her work in showbiz, a lot of it is down to her social media posts which present her sense of style. From donning fierce suits to sporting funky athleisure, the emerging star seems to hit all the right notes when it comes to her outfits.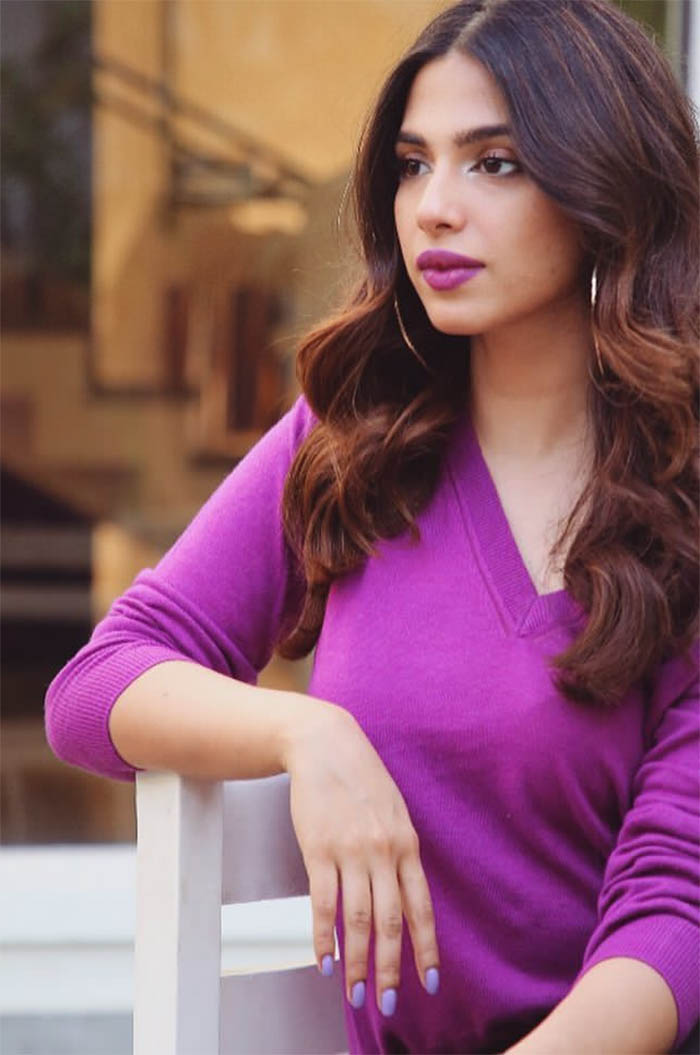 In her latest Instagram post, the Aisi Hai Tanhai actor can be seen garbed in a violet-coloured cashmere sweater over black tailored culottes. She sported matching lips with highlighted eyes and a matte base. Sonya's hair was left down in flirtatious waves while accessories included a pair of silver hoops and sunnies. Lilac nail polish added the finishing touch.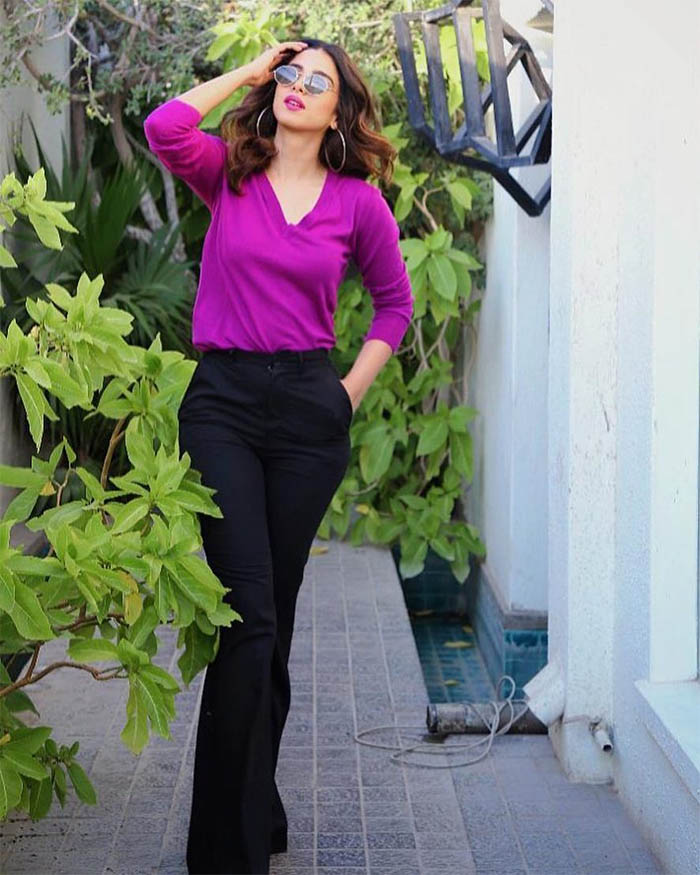 The rich purple hue is complementary to her skin tone and the V-neck brings back the femininity which can sometimes be lost within a sweater piece. Keeping the accessories to a minimum was also a wise choice as, not only is it more suitable for the daytime, but it let the garment speak for itself. The soft eyes accompanied the bold lip perfectly and the nails provided more dimension to the overall look. But guess who was seen in a similar outfit? None other than superstar Priyanka Chopra. From her attire to her hair to her makeup, all of it is almost identical.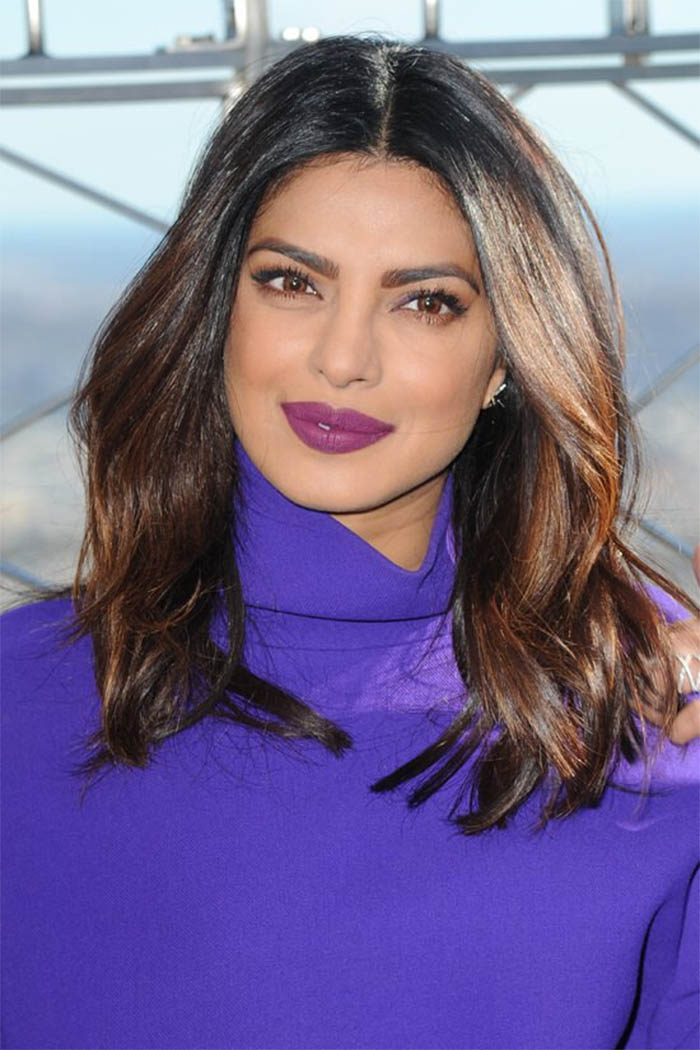 The Isn't It Romantic star went up New York's Empire State Building recently, clad in a Costume National sweater dress and black suede thigh high boots. She, too, rocked a vivid lip with loose waves. Accessories included stud earrings and rings. Her garb was deeper in colour, as was her makeup, but the resemblance between the two belles is striking. Not only do their outfits match, we see a general likeness between both actors too and social media users agree.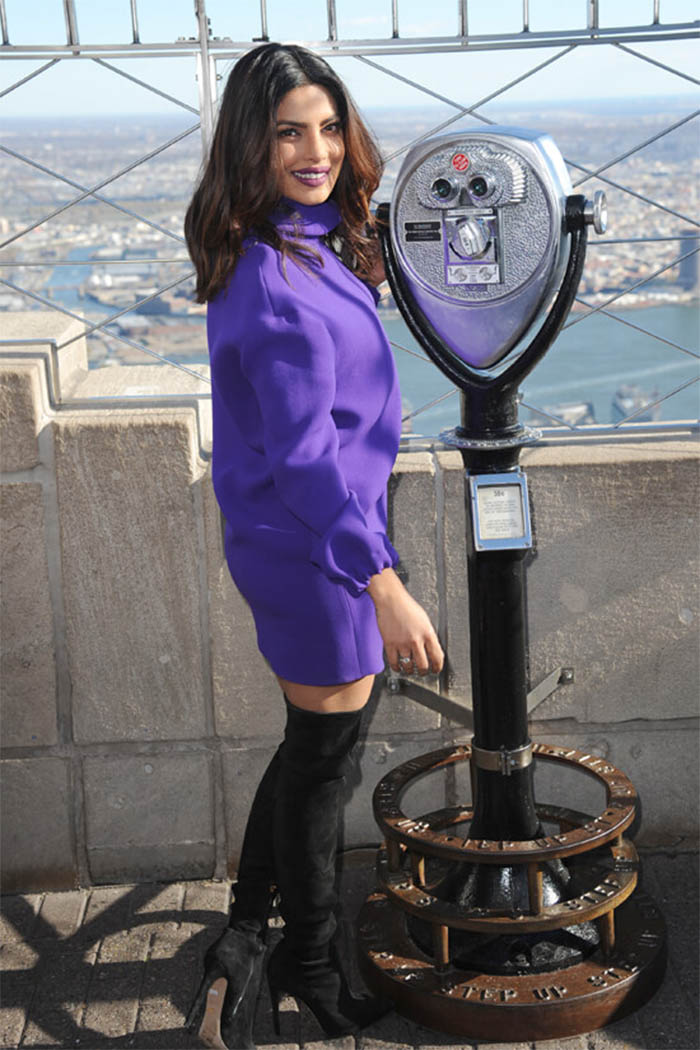 On Hussyn's Instagram post, one user wrote, "At first, I thought it was Priyanka." while another commented, "She looks like a Pakistani Priyanka Chopra!"