Amidst the scarcity of fashion shows caused by the ongoing Covid pandemic, fashion enthusiasts were treated to a rare event that took place at Karachi Expo. The highly anticipated Texpo, also known as Textiles Expo, provided a platform for renowned Pakistani designers to showcase their exquisite collections, delighting attendees with a display of creativity and craftsmanship.
One of the highlights of the fashion extravaganza was the captivating trend of celebrity showstoppers, which has become synonymous with the industry. At the recent Bridal Couture Week, this trend continued to shine as Sonya Hussyn and Faryal Mehmood took center stage, adding a touch of glamour and elegance to the event. Their remarkable appearances left a lasting impact, causing their moments on the runway to go viral and capturing the attention of fashion enthusiasts worldwide.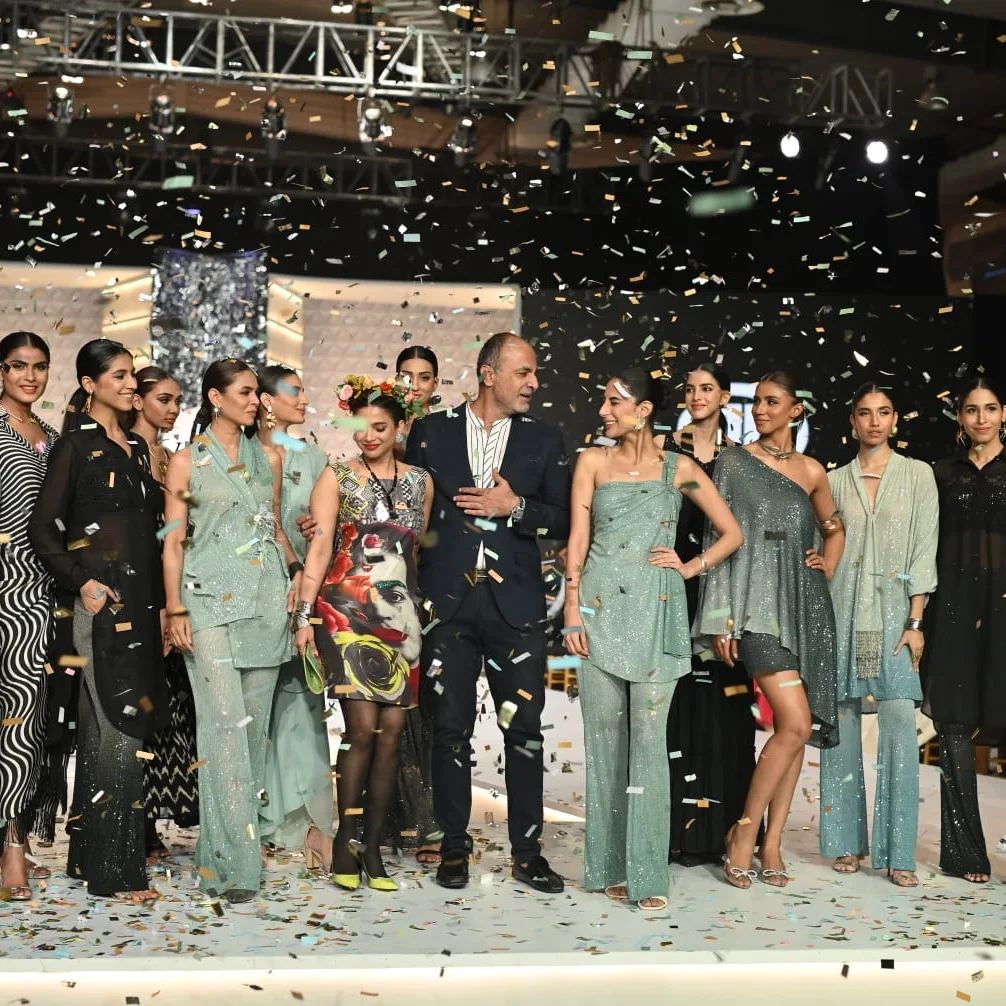 Sonya Hussyn stole the show as she paid homage to the iconic Frida Kahlo with her ensemble. Adorned with a crown of flowers atop her head, she exuded confidence and grace while showcasing a stunning dress.
Her theatrical performance was nothing short of mesmerizing, perfectly reflecting the designer's artistic vision. As soon as Sonya made her grand entrance, the internet erupted with praise and admiration for her bold and artistic portrayal.
Equally captivating was Faryal Mehmood, who graced the runway in an exquisite white creation by Rizwan Beyg. Her ethereal presence and timeless beauty radiated elegance, leaving the audience enthralled. With every step she took, Faryal effortlessly commanded attention and left a lasting impression on all those who witnessed her graceful walk.
The fashion event at Karachi Expo served as a beacon of joy and excitement for the industry, offering a glimpse of the resilience and creativity that prevails even in challenging times. The remarkable looks and impeccable walks of Sonya Hussyn and Faryal Mehmood served as a testament to the enduring allure of fashion, inspiring and captivating audiences worldwide.
We invite you to subscribe to our Google News feed for showbiz updates and stories about actors. Furthermore, you can read the latest showbiz news and stories on our website or follow us on Facebook.