Sonia Mishal is a Pakistani actress. She is known for her roles in drama serials Ishqaaway, Dumpukht Aatish-e-Ishq, and Khasara.
A few of the fans and social media influencers, however, hinted at Sonia Mishal's lip fillers. In Haute Review, Hassan Choudary hinted at, 'If Sonia had lip fillers and didn't inform.
Well, the pretty actress has clarified the hearsay and said that she didn't have any sort of lip fillers, however, she had nose surgery which she got due to some medical reasons and that's why she was getting swelling.
Here is her detailed Instagram post!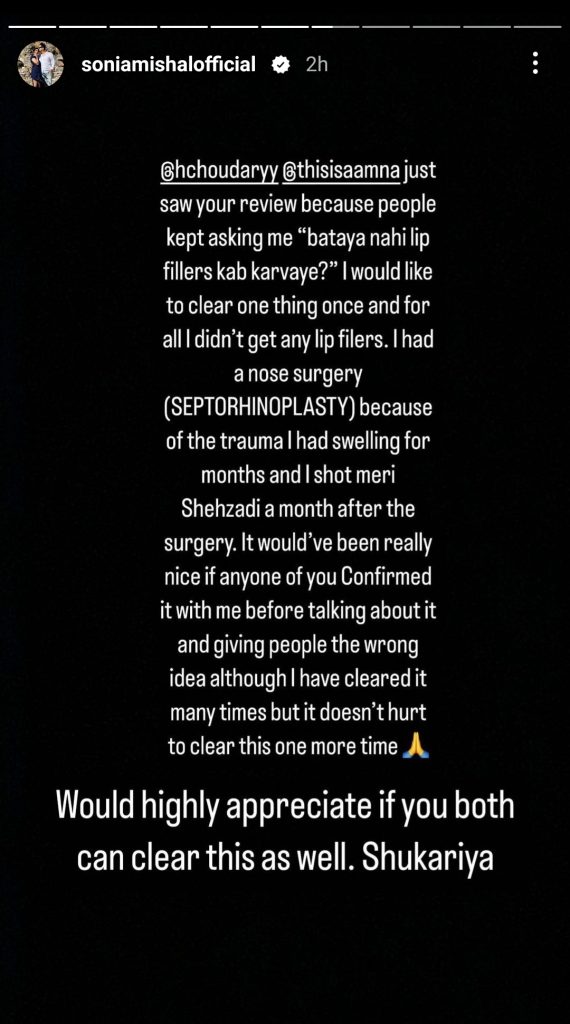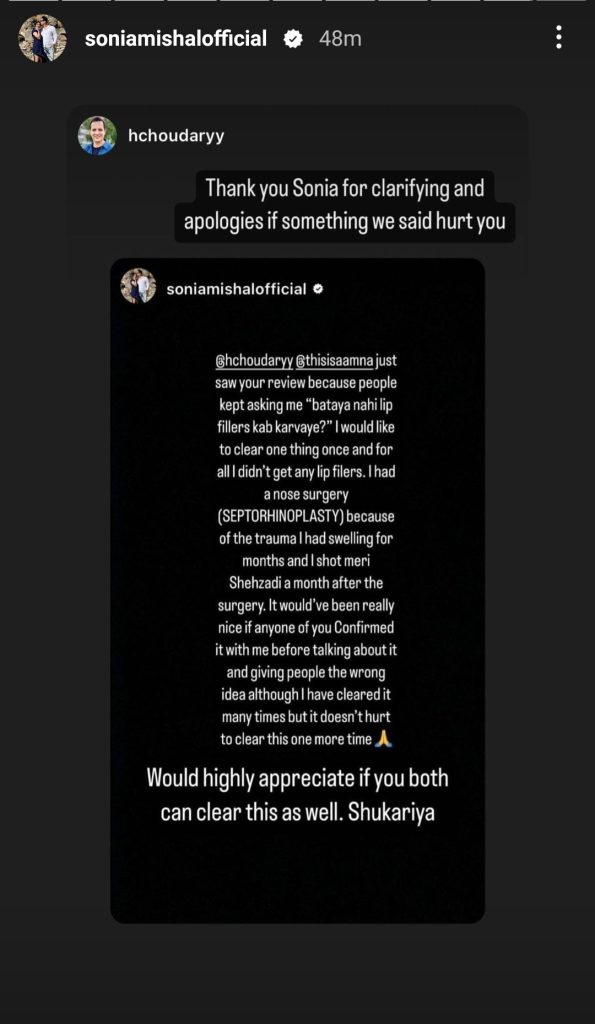 Would you like to read showbiz news and stories about actors? Click here for more Celebrity News and like our Facebook Page to keep up to date with the latest news from the entertainment industry.