Popular Punjabi singer, Sidhu Moose Wala was murdered mercilessly in broad daylight on May 29, 2022, at 11:30 a.m. in Jawaharke village in the Mansa district of Punjab. The singer's death has created a huge controversy in Indian politics as the tragic incident happened a day after the Punjab police had withdrawn security from the singer. Since his demise, Sidhu's entire family is in deep shock, and all the family members are heartbroken by the sudden death of their 28-year-old son, who was achieving new heights in his professional career.
Soon after Sidhu's murder, Canada-based gangster, Goldy Brar had confirmed his involvement in the singer's murder with a long post on his Facebook account. The gangster had also mentioned that his close associates, Lawrence Bishnoi and Sachin Bishnoi Dhattaranwali were also involved in the murder.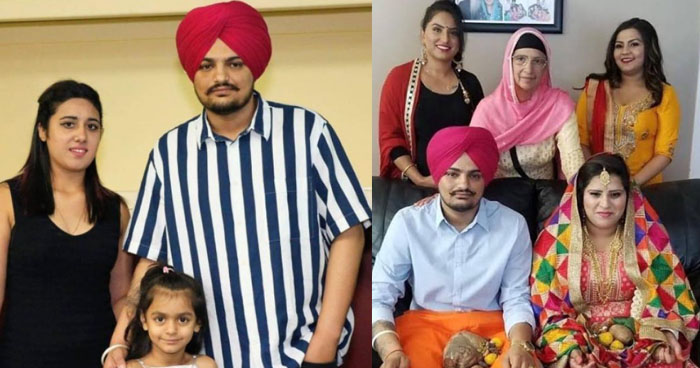 "Sachin Bishnoi Dhattaranwali, Lawrence Bishnoi, and I are behind the killing of Sidhu Moose Wala."
Sidhu Moose Wala's mother on her son's marriage with his girlfriend
After the news of Sidhu Moose Wala's death, his mother, Charan Kaur is inconsolable and demands justice for her son. Her last wish to see Sidhu married is left unfilled. She was preparing for Sidhu's marriage since January 2022, and in one of her interviews, Charan Kaur had mentioned that her son would soon get married and had also revealed that it was a love marriage. The singer was engaged and was all set to get married soon.
Since Sidhu Moose Wala's demise, his mother, Charan Kaur is constantly in the headlines, as she's completely heartbroken, and during a slight conversation with the media, she could be heard saying, "Mujhe bhi goli maar do, ab kuch nahi bacha mere paas." Undoubtedly, it's a massive loss for her, and it's impossible to imagine the pain she is going through at the moment. In the midst of all this tragic incident, an old interview of Sidhu's mother, which she had given earlier this year to a media house is doing rounds on the internet. As in the rare interview, Sidhu's mom had talked about her son's wedding and had shared some details about the same.
In the conversation, Charan Kaur had shared that her son had found the love of his life, and the two would soon get married. The mother had also added that after the Punjab Legislative Assembly elections, her son and his future daughter-in-law would tie the marital knot. Calling it a love marriage, Charan Kaur had shared that preparations were already on the go, and soon after the elections, her son would no longer be a bachelor. She had said:
"Just a little more time, then he will not be single. We are making preparations for her wedding, which will take place this year after the elections."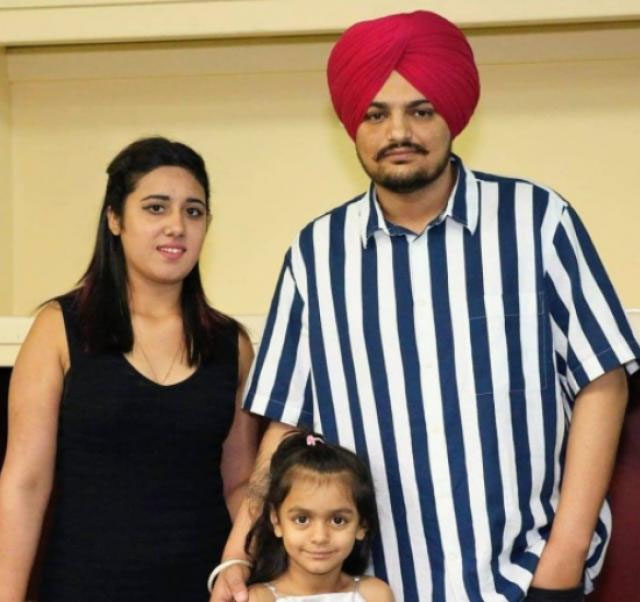 The interview is now in the headlines, and it has made Sidhu Moose Wala's massive fanbase even more sad and heartbroken, realising the fact that their favourite singer was reportedly months away from marrying the love of his life. Since his demise, the only question that is on everyone's lips is 'who is Sidhu Moose Wala's girlfriend', as everyone wants to know about the girl's identity, who was in love with the famed singer.
Same Beef singer, Sidhu Moose Wala's alleged girlfriend
According to multiple reports and speculations, Sidhu Moose Wala was reportedly in a relationship with an associate. The couple was madly in love with each other, and Sidhu and his girlfriend were soon going to get married. The reports about Sidhu's alleged marriage have broken the hearts of his massive fanbase even more and saddened them.
If reports about Sidhu's girlfriend and their marriage are to be believed, the couple was thinking about getting married after the elections in the state. The decision was reportedly taken because of the fact that Sidhu was actively involved in the elections since he was a member of the Congress party.
Sidhu Moose Wala's alleged wife and kids
Since Sidhu Moose Wala's demise, the talks about his family getting prepared for his wedding are all over the internet. However, a certain section of media houses and rumour mills are speculating that the singer was already married. However, the talks about Sidhu Moose Wala being married and having kids is completely baseless. Neither the singer's family has confirmed it, nor there is any proof about the much-speculated rumour.
Another reason why Sidhu being married and having kids is trending on the internet is that whenever an internet user types, 'Sidhu Moose Wala's wife and kids?". A series of pictures of the singer posing alongside ladies and kids appear on the internet with fake claims of him being married to the lady shown in the pictures or videos. So, everyone needs to know that Sidhu was unmarried, and even his mother, Charan Kaur had stated in a conversation with the media in the past that all the pictures and videos on the internet claiming that her son is married are completely false. She had said: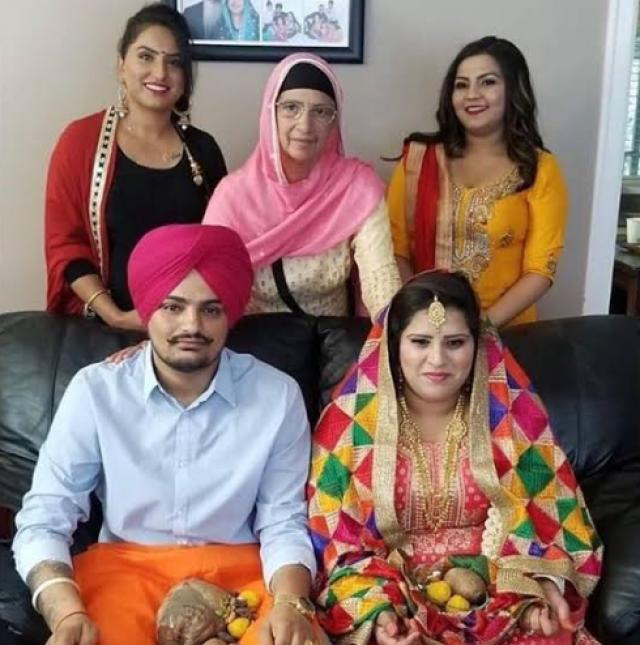 "The pictures aren't from his engagement or marriage, but instead are from his music projects."
The Last Ride singer, Sidhu Moose Wala's death
The popular singer, Sidhu Moose Wala was attacked by 8-10 assailants, who had reportedly fired 30 rounds at the singer's car and had even checked whether he was dead or not once they were done with the relentless firing. Although everything about the murder in broad daylight in Punjab is shocking, however, what had caught everyone's attention was the alleged usage of AN 94 Russian riffle, along with multiple guns and pistols. The singer was travelling to Gurugram for a concert with his cousin, Gurpreet Singh and neighbour, Gurwinder Singh in Gurugram. Sadly, by the time Sidhu was taken to the hospital, he was already dead. Source: bollywoodshaadis