Shahbaz Shigri is a Pakistani model, actor, director, and producer. He appeared in various films and is best known for playing a supporting role in Asim Raza's Parey Hut Love.
The Slackistan maker was previously married to a Pakistani-American actor Aisha Linnea Akhtar but things didn't work out between them. After their divorce, singer Aima Baig announced her engagement with Shigri in 2022, shortly after the former couple confirmed their relationship. Two years down the lane, the engagement is broken off and Baig has been accused of cheating on Shigri with filmmaker Qes Ahmed by a British supermodel Taloulah Mair.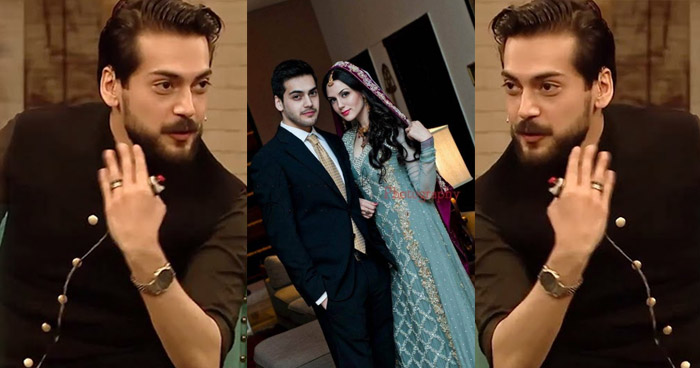 After all of this, any sane person would swear off love for some time and so has Shigri. In his podcast, Nothing Happens Here with Shahzad Sheikh and musician Osama Karamat, the 34-year-old actor shared how he's lived multiple lifetimes in his relationships and is done for now.
In episode 5 of the podcast, Shigri's friends and co-hosts are seen talking about weddings in general when they stopped and said "let's not talk about weddings with Shigri." The actor added, "yes, please. I've had way too many of them. I don't want no more."
After a loud laugh by everyone, he continued, "I've been in and out of the wringer multiple times. In terms of relationships, I've lived multiple lifetimes, I think. I'm done for now guys, I'm done." The podcast came out a week prior to Baig's announcement of breaking up with Shigri, and the news of her alleged cheating.
On the other hand, while Baig is being accused of cheating, the fiasco has resulted in rumors of Shigri cheating on his ex-wife as well. To put them all to rest, ex-wife Linnea replied to a comment that asked her why she still has pictures with her ex-husband on her Instagram profile.
"I'm not dying for him but he was a big part of my life so why would I erase that? Contrary to what people seem to think, nobody cheated and he didn't betray me in any way so please calm down everyone," she wrote. 
We invite you to subscribe to our Google News feed for showbiz updates and stories about actors. Furthermore, you can read the latest showbiz news and stories on our website or follow us on Facebook.