Selected Femme, a renowned brand known for its best-selling clothing, has recently introduced a special edition dress made using an innovative material called Cycora. This groundbreaking fabric is a regenerated polyester developed by Ambercycle, a prominent material science company.
Traditionally, polyester production heavily relies on petroleum-based resources. However, Cycora offers a sustainable alternative by utilizing worn-out textiles from consumers and industrial waste. By repurposing these materials, Ambercycle's Cycora reduces the reliance on virgin polyester and contributes to a more environmentally friendly fashion industry.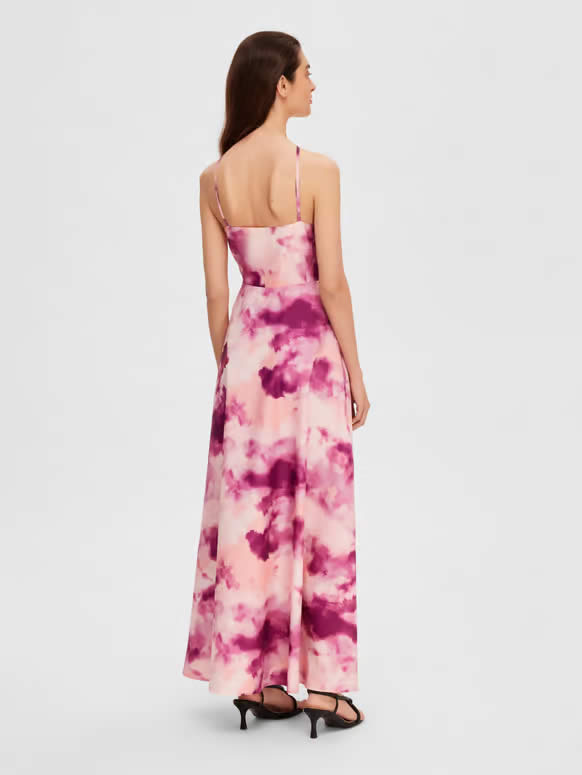 Selected Femme has embraced this material innovation by creating a printed summer dress that combines 50 percent Cycora with 50 percent recycled polyester. This limited-edition dress will be made available for purchase on Selected's official website as well as in select stores across Denmark.
Camilla Skjønning Jørgensen, the innovation manager at Bestseller, expressed the company's commitment to supporting textile-to-textile recycling innovation to make it a widespread practice. She highlighted the uniqueness of Ambercycle's technology, which utilizes molecular regeneration, a process that requires less energy compared to other recycling methods.
Shay Sethi, the chief executive, and co-founder of Ambercycle, emphasized the company's dedication to driving circularity in the fashion industry. Textile-to-textile regeneration, according to Sethi, is one of the most impactful steps the industry can take toward decarbonization. Ambercycle appreciates supportive partners like Bestseller, who share their long-term focus on circularity.
This collaboration between Selected Femme and Ambercycle was made possible through Bestseller's investment arm, Invest FWD. Bestseller recognized the potential of Ambercycle early on and made an investment in the Los Angeles-based company, solidifying their partnership and mutual commitment to sustainable fashion practices.