Mian Mikaal Patras Zulfiqar, commonly known as Mikaal Zulfiqar, is a Pakistani actor and former model. He has appeared in a number of Pakistani television series. He has also acted in a few Indian films and is currently active in Pakistani films. He is one of the highest paid Pakistani actors.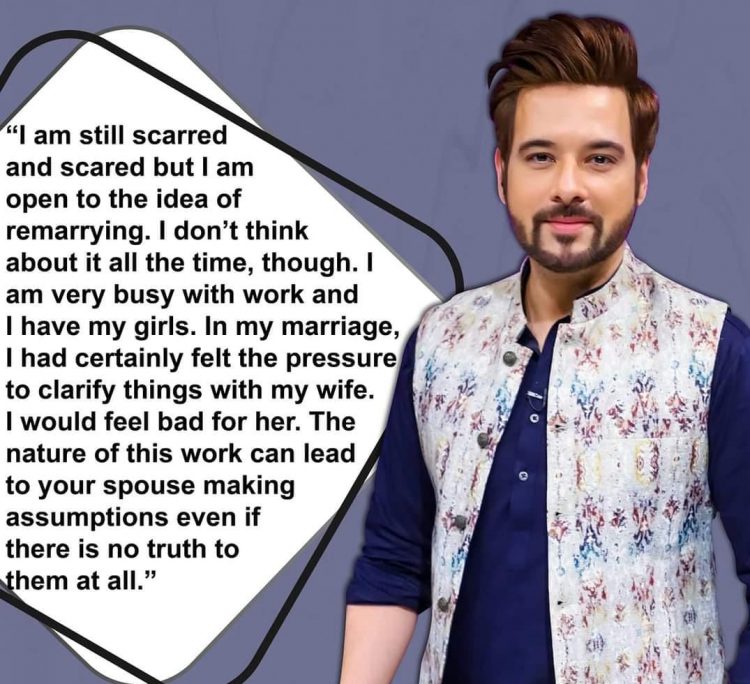 Sara Bhatti Shuts Statements Down
Now his ex-wife Sara Bhatti has reacted to this new in her Instagram stories. She termed Mikaal's revelations to be false and claimed that she was a supportive spouse.
"For years, a number of fake accounts have written comments and numerous online publications have put up articles about me which have no basis in truth. I've been accused of being a bad mother, various lies are constantly published about me.
I just want to say one thing. My children absolutely adore me and for them I am the kindest, most loving mother in the world. As for any other rumours about me, I genuinely don't even think they're worth addressing because whatever really."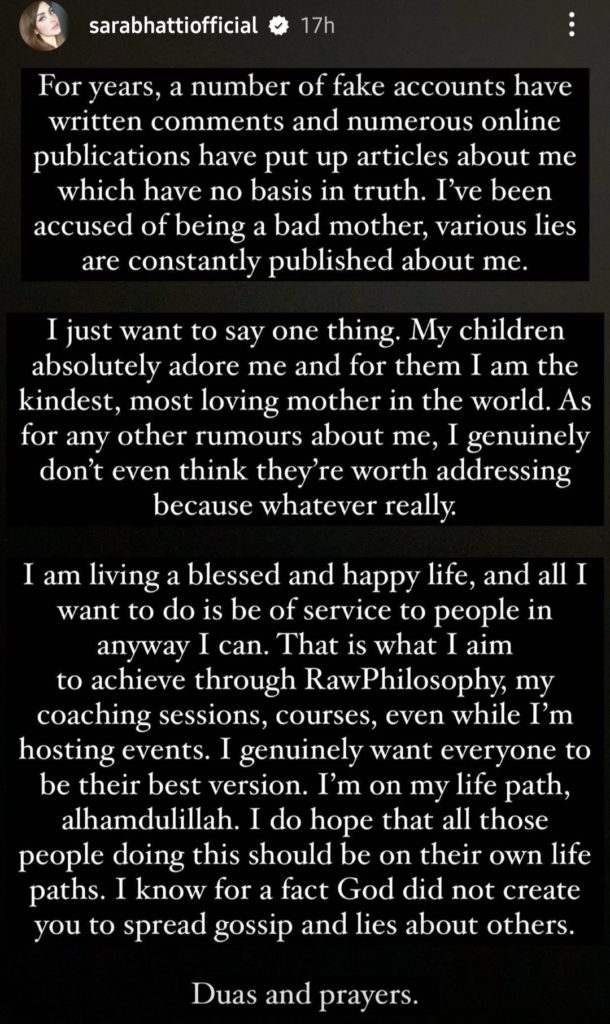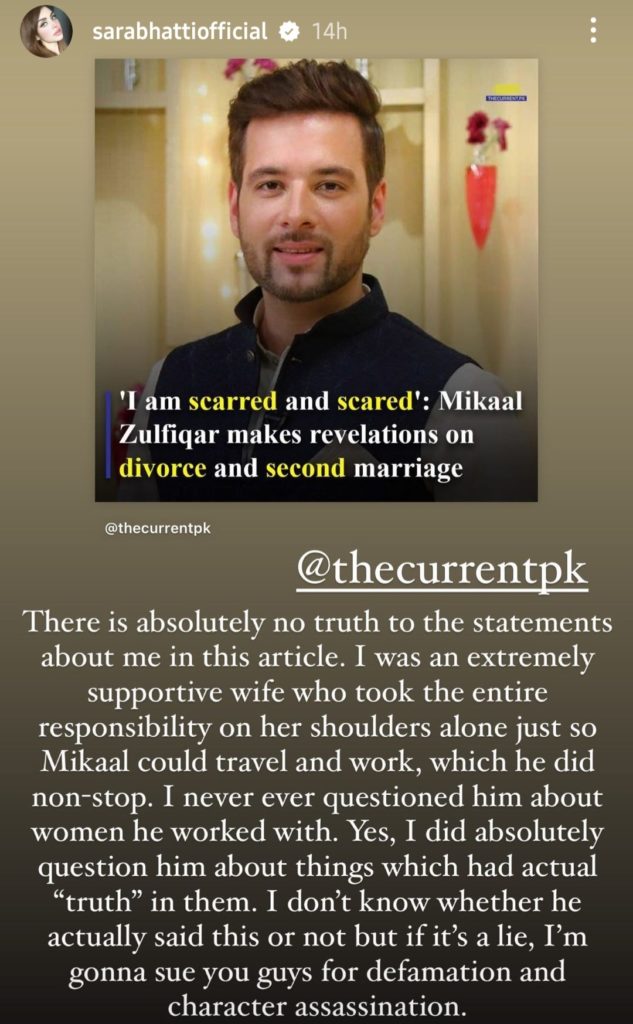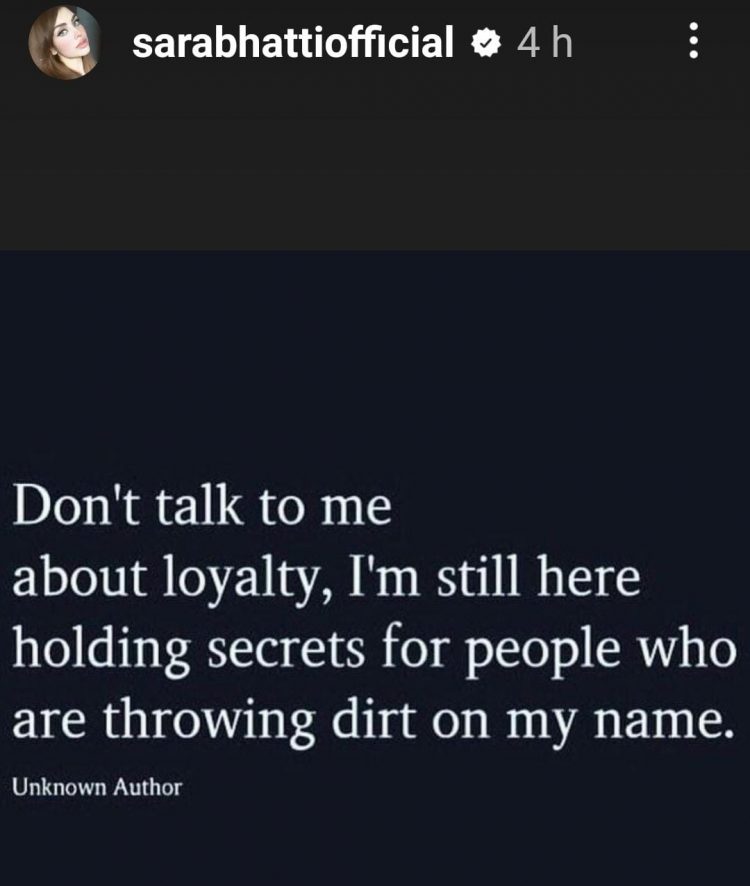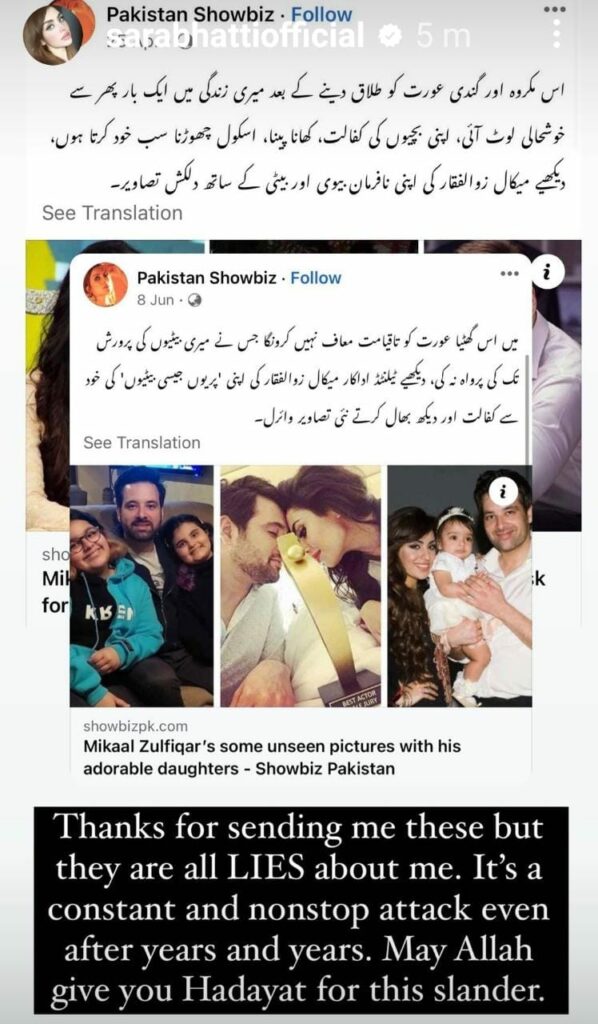 We invite you to subscribe to our Google News feed for showbiz updates and stories about actors. Furthermore, you can read the latest showbiz news and stories on our website or follow us on Facebook.