Sana Khan is an Indian Businesswoman and a former actress. She predominantly worked in Hindi, Tamil, and Telugu language films. Khan began her career in modeling and went on to appear in advertisements, feature films, and television shows.
Talking about the importance of hijab, Sana Khan says- When a Muslim man dies, her funeral (dead body) is wrapped in three clothes. But when a Muslim woman dies, her funeral (dead body) is wrapped in 5 clothes. Explaining the reason for this, Sana says- Allah does not like to see the shape of a dead woman's body. And the head of a Muslim woman is covered even after death. Sana further says- You would not want the first day of wearing your hijab to be the last day of your life.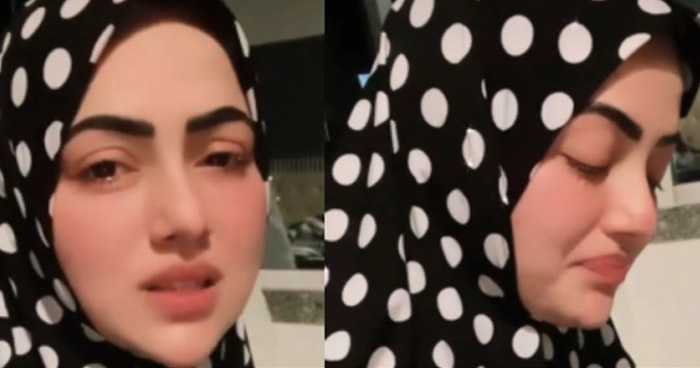 Sana Khan starts crying while saying this. Tears start falling from her eyes. Millions of people have liked this video of Sana Khan so far. Fans are praising Sana's lesson. One user wrote – Very nice sister. Another user wrote – Mashallah. Another user wrote – May Allah guide us all. At the same time, many people are also making fun of Sana.
We invite you to subscribe to our Google News feed for showbiz updates and stories about actors. Furthermore, you can read the latest showbiz news and stories on our website or follow us on Facebook.