Sajal Aly is a Pakistani actress noted for playing a variety of characters in a range of serials—from contemporary social to romantic dramas.
Her recent photo shoot with Sheheryar Munawar was a major internet hit. Her photo shoot sparked an unstoppable buzz and commotion. People certainly did not anticipate her to emerge as a brazen model, but when events turned out differently than they had anticipated, they displayed these absurd reactions.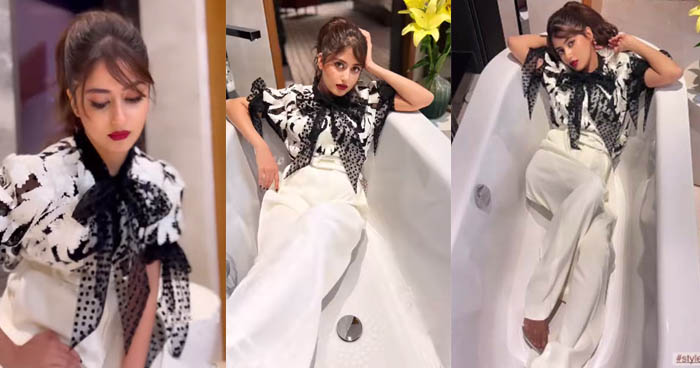 The actress from Rangreza was observed working with Sheheryar Munawar, and her admirers were shocked by some immoral photos and wine show-off.
She looks too hot thanks to her trademark red lipstick. She is definitely transforming her appearance completely with these lovely front fringes. The Nabila saloon is responsible for this beautiful and understated makeup job. We are smitten by the way she looks. Let's locate her quickly.
We invite you to subscribe to our Google News feed for showbiz updates and stories about actors. Furthermore, you can read the latest showbiz news and stories on our website or follow us on Facebook.