Sahir Lodhi, while hosting a Ramadan transmission on a private channel draw some unwanted controversy from his words.
Sahir Lodhi recently faced the wrath of Twitterati after a clip of him insulting a participant on his Ramazan transmission went viral.
The girl, who had just started speaking, was shut down by the host when she mentioned Quaid-e-Azam Mohammad Ali Jinnah in her speech. That's when Lodhi butted in and began blasting her on air.
"Who gave you the permission to question the services of Jinnah? We would have not been living here so freely if he hadn't helped us," the 49-year-old actor said.
Also Read: 'Aap ka Sahir' Receives PEMRA Notice
However, the Raasta star has now issued a clarification about his stance on the matter.
In a recent eight minute video, Sahir revealed that only one part of the video went viral and that didn't include his apology to the participant just moments later.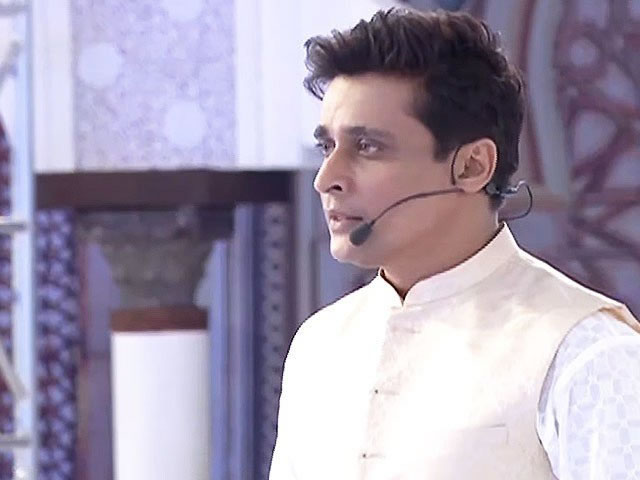 "Three days ago, there was a debate in which the participant used a phrase, wishing to challenge, and the Jinnah's topic came about and I got a bit stirred," began Lodhi. "For the first two days, I was appreciated highly for speaking positively about the founder of our nation. However, on the third day, I came across messages on social media that I spoke in a disrespectful manner to the participant," he added. "I wasn't targeting a single person, I was addressing all of us as a nation. However, the other part of the clip wasn't shown, where I apologised to the girl on air just moments later."
He then viewed the clip of the same transmission that had landed him in hot water. In the other part of the video, the actor is is seen apologizing profusely to the participant.
He says, "I humbly apologies to you, I got a bit carried away. Please do not blame Quaid-e-Azam, do not blame Liaquat Ali Khan. I apologise for the way I spoke, for getting too blunt and curt. Please do forgive me in this world and the Hereafter."
Lodhi then went on to praise the very same participant, naming her as the best of the lot. Saba (the participant) was declared runner up in the competition and Sahir accompanied her back to her place on set.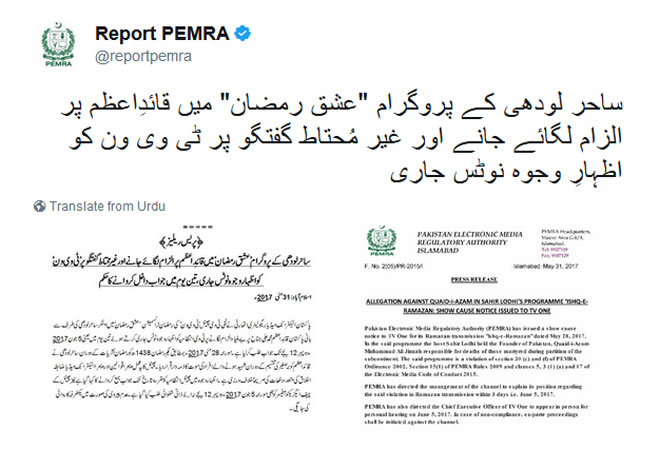 However, in his much 'passionate' speech about the founder of Pakistan, Sahir's possible slip of tongue was served a show-cause notice by Pemra, for an explanation for the part where he alleged that Jinnah caused deaths of thousands.
Since he already apologized to the unintentional unease caused by his 'moving' speech for Jinnah, we wonder what Lodhi might have to say about this.