Sahiba also known as Sahiba Ahmad is a Pakistani film actress based in Lahore, born Madiha, daughter of actress Nisho. She was raised and educated in Lahore, Pakistan. She acted in many films in the 1990s but left the industry after marrying fellow actor John Rambo.
Lollywood actor Afzal Khan aka Rambo and his wife Sahiba Afzal appeared on Nida Yasir's sehri show with their sons Ahsan and Zain.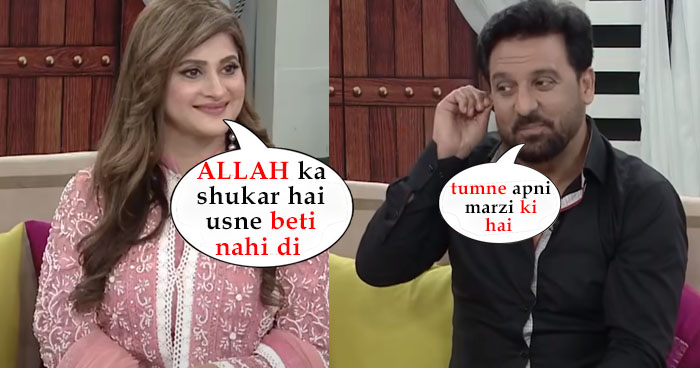 Sahiba then added that she doesn't want a daughter because women have no autonomy on their choices in this world and that their remains a fear about their luck.
Now another clip from the interview has caught netizens attention in which the actress can be heard saying that she wants a 'tall, fair and slim' girl for his son.
However the star has now issued a clarification on the on-going controversy in an Instagram post: She mentioned that she said it in a state pf concern and fear for daughters and their worldly fate.
Would you like to read showbiz news and stories about actors? Click here for more Celebrity News and like our Facebook Page to keep up to date with the latest news from the entertainment industry.