The biggest wedding of the season has taken the internet by storm, amidst a spree of speculations, the big fat wedding of the year has finally happened! The hot and haseen, Anushka Sharma tied the knot with her bae, Virat Kohli.
The wedding pictures flooded our social media networks and we couldn't stop gushing over the beautiful ceremony that took place in picturesque Tuscany, Italy. Anushka and Virat both chose to wear designer Sabyasachi's bridal ensembles. The pastel colors were loved by all and it was definitely difficult to take our eyes off Anushka Sharma's gorgeous pastel pink bridal jora.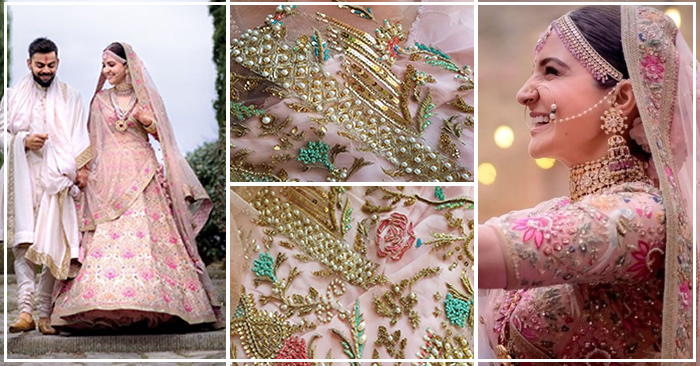 Anushka Looked Like She Stepped Right Out Of A Fairytale! 
Sabyasachi Explains The Details Behind Anushka's Lehenga!
However, Ever Heard Of The Saying 'Great Minds Think Alike'? A Pakistani designer, Fareeha Zeeshan just uploaded pictures of her own designs that are extremely similar to what Anushka had worn.
Take A Look For Yourself Here! The Color Combination And Intricate Designs Are Similar To The Sabyasachi Design.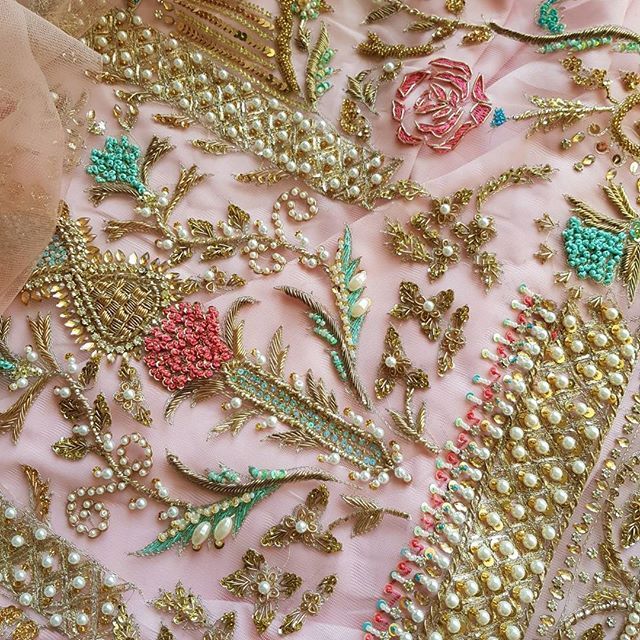 The Color Palette And Overall Resemblance Is Uncanny!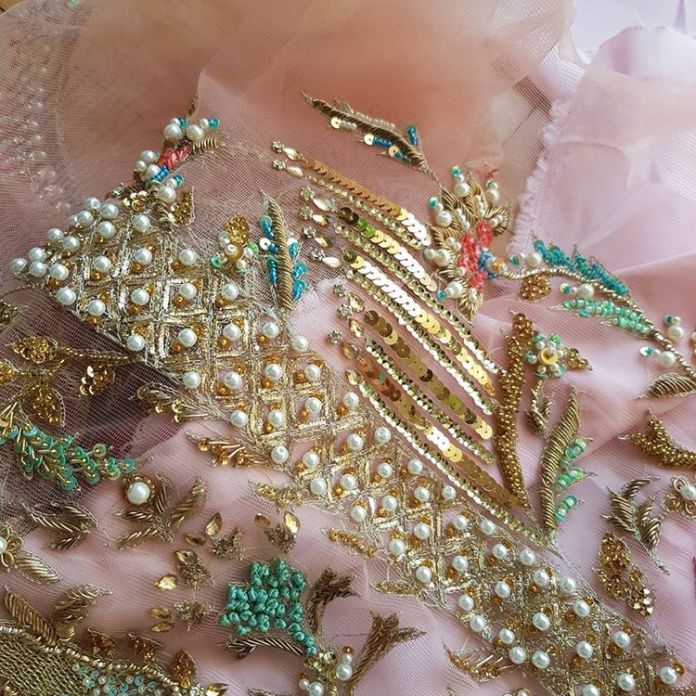 Looks Like We've Discovered Our Very Own Sabyasachi In Pakistan!
The Pakistani designer, Fareha Zarsheen has clarified that she just finished making her design a few days ago while the #VirushkaWEDDING happened so she couldn't obviously have copied the designs within a day.