it's December which means that Shaadi season is in full swing. From our neighborhoods to our uncle's garden, every venue is echoing our chuckles and laughter from our festive gatherings, dholkis, and other functions that make shaadis as grand as they are in Pakistan.
From our friends to our favorite celebs, everyone's busy attending weddings. Recently, Anushka and Virat Kohli had a destination wedding, and to be honest, there wedding photos are to die for!
After all, our favorite month of the year, December is meant to bring loved ones together!
One Of Our Favorite Pakistani Celebrities, Sanam Baloch, Also Attended Her Friend's Dholki, Looking Absolutely Stunning In A Lehanga Choli.
'The Morning Show' Host Posted A Picture Of Herself, All Dolled Up, On Instagram.
Partying Along With Her Was The Bubbly Beauty, Hina Altaf
And Uff She Was Killing It In Her White Ensemble!
Her Ghaghra Choli Was To Die For!
While fans were praising them, there were others who were offended because they chose to wear an Indian attire and were even wearing a bindi.
Here's How People Commented On Their Photos.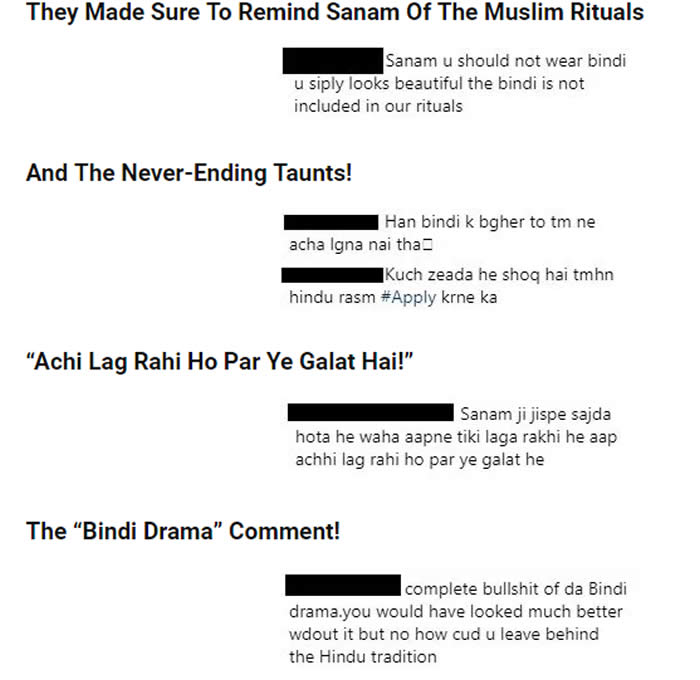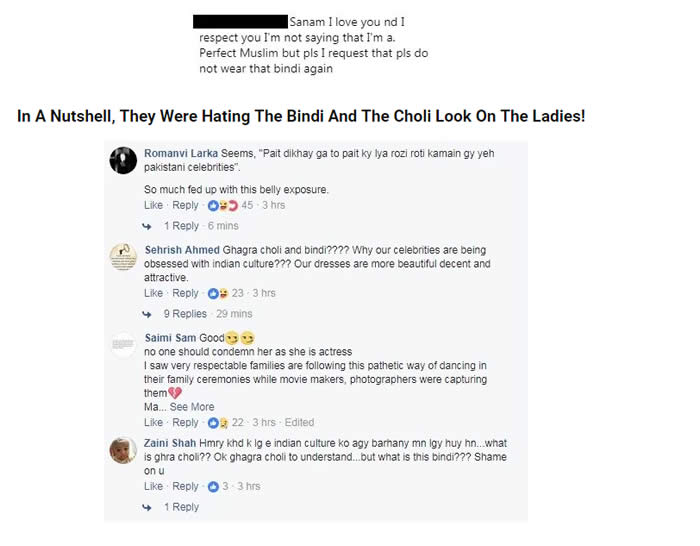 The pictures have been going viral and definitely for all the wrong reasons. These days, everyone is a critic and they think that they have the right to judge you on each and everything, specially on how you look, what you are wearing, and your body weight.