Nida Pasha, better known as Nida Yasir, is a Pakistani television host, former actress, and model known for her role as Saima in the television drama Hum Tum. She also hosts the morning television show Good Morning Pakistan at ARY Digital.
Host and actress Nada Yasir says that she does not feel bad if she is called aunty but she is sad when someone abuses or talks nonsense. In an interview with the BBC, Nada Yasir spoke on a variety of topics, including controversy.
During the conversation, the host asked Nada Yasir how she handles trolling on social media. In response, Nada Yasir said that there are some people on social media who are just sitting there to see if there is such a picture, but there are also some people who like us.
Read Also:
Nida Yasir Opens Up About Halima Sultan Criticism
Nada said that If someone calls me old, or says aunty, aunty is looking old, old, and such type of nonsense, then she tolerates it, but if someone says nonsense regarding her character or abuses her, then it hurts her.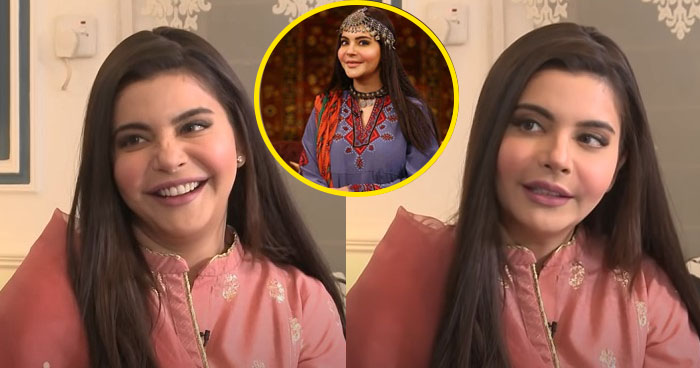 During the interview, Nada Yasir also spoke about the controversy over Halima Sultan's style. She said that she is a big fan of the urban horizons drama Ertugrul Ghazi and Halima Sultan character.
In her show, she dressed up like Turkish actress Halima Sultan and worn jewelry like her, at the request of a designer. Nida smiled and said people trolled her and called her 'China Ki Halima'.
Read Also:
Nida Yasir Gets Trolled Badly for Her NO Makeup Photo
It may be recalled that Nada Yasir was criticized for wearing clothes and jewelry during a private TV show.
Please 'SHARE' to pass on this story to a friend or family member