Pretty face Neha Rajpoot is an emerging Pakistani model and actress. She is famous for her bold dress and attitude. Recently, She got married to Shahbaz Taseer, son of Salman Taseer former governor of Punjab.
She started her career as a fashion model. She did a lot of fashion shoots with big brands like Al Karam, Sapphire, and Ali Xeeshan. Neha likes food and traveling. She is one of them, who is always up for experiencing new cultures.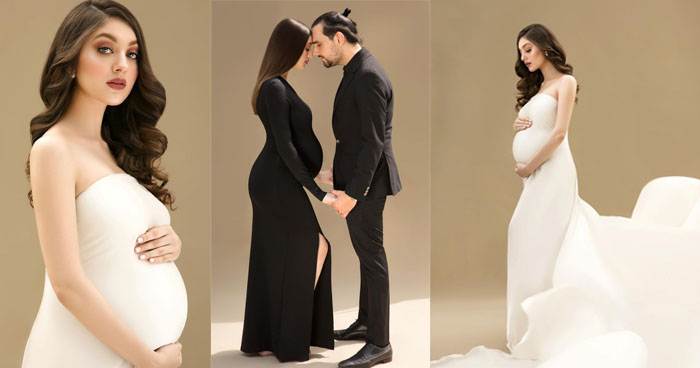 Congratulations are in order as supermodel Neha Rajpoot and Shahbaz Taseer have welcomed their first child, a baby boy.
"Shahbaz and I feel so blessed to introduce the newest member of our family Shavez Ali Taseer to the world! We are eternally grateful to Allah for our bundle of joy and have been so busy enjoying these precious first moments with our little one. ", she captioned.
Would you like to read showbiz news and stories about actors? Click here for more Celebrity News and like our Facebook Page to keep up to date with the latest news from the entertainment industry.