Leading Indian singer Neha Kakkar unveiled her bitter past when she had to think about committing suicide.
According to Indian media reports, in the year 2018, when the breakup between singer Neha Kakkar and her boyfriend Hemanish Kohli took place, it was a very difficult time for the singer. Then in 2019, Neha Kakkar started working with her singer friend V Bor Parsha, but after the break-up, Neha Kakkar was very sad and surrounded by a storm of rumors.
According to the report, in the year 2019, Neha Kakkar, fed up with the rumors, wrote a detailed note on Instagram and expressed her concern. The singer wrote, "I am in dire straits at the moment. I am neither calm nor physically. Those who spread rumors about me do not think that I am anyone else's sister and daughter.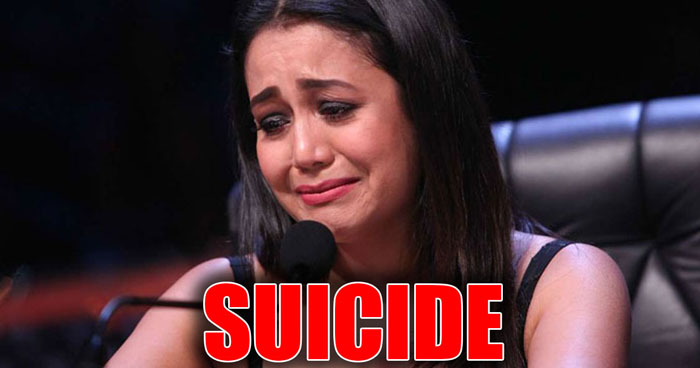 He worked hard for it and raised the head of his family with pride. Neha Kakkar wrote, "Why do people spread such rumors that someone gets bored with their life? I was a human being before I became a singer
Don't be so cruel, stop talking about someone's personal life, don't hurt anyone so much that they get depressed, if you are someone's father or brother, do you do the same with your daughter or sister? Will? Don't bother anyone so much that they end their lives.
This post of the singer made the fans restless and everyone started worrying about Neha Kakkar. A few days later, the singer posted on Instagram to upset fans: "I'm fine, people who like me don't worry, it's a bad time that will pass soon, love me Stop fans who do things that upset everyone, stop news that makes lives miserable.