Nauman Ijaz is a Pakistani television and film actor as well as a TV anchorperson and TV show presenter. He is currently hosting a prime-time chit-chat show on Neo News HD with the title of G Sarkar. Active since 1988, he has played several roles and has been a senior actor on state Television PTV.
Veteran actor Nauman Ijaz recently took to his official Instagram handle to slam the social media platforms for spreading false news regarding his health.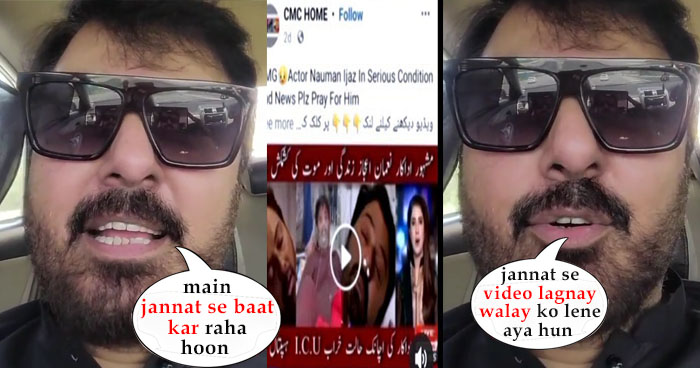 Earlier, fake news regarding Nauman's health was circulating on social media.
In his response, Nauman Ijaz mentioned that such people are spreading fake news just for the sake of fame and followers but they don't realize that such news can disturb my family and loved ones.
Would you like to read showbiz news and stories about actors? Click here for more Celebrity News and like our Facebook Page to keep up to date with the latest news from the entertainment industry.