Actress Nargis Fakhri and actor-filmmaker Uday Chopra trended a great deal yesterday for reports stating that the two are all set to get married next year.
Such speculation began after Nargis reportedly dropped by the Chopra residence earlier this week and caught up with Uday's mother Pamela Chopra. The actress' spokesperson dismissed wedding rumours in a statement to Pune Mirror, saying, Nargis, who is based out of New York, is currently in Mumbai for a new project with Snoop Dogg:
"Nargis Fakhri is in Mumbai for a brief period only and has meetings lined up with a music label for her upcoming single with American rapper-singer, Snoop Dogg." "There will be several other meetings for upcoming projects as well. Nargis is presently based out of New York and not Mumbai," the spokesperson added. Nargis Fakhri and Uday Chopra have been rumoured to be dating for years now. Apart from wedding rumours, gossip mills were also recently busy speculating how Nargis' visit to the Chopra residence may mean that the rumoured couple are living together.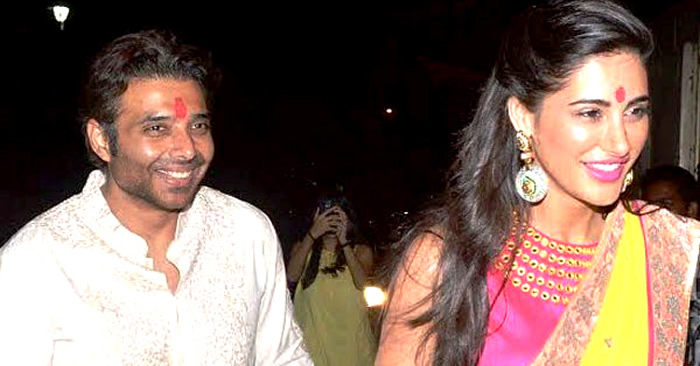 A source close to the actress told Pune Mirror that Nargis continues to be in touch with the filmmaker and meets him whenever in town: "Nargis meets Uday whenever she is in Mumbai but they are not together anymore. After meeting with the Chopras, she went to a slumber party with her girlfriends..." Done chilling with her friends, this is what Nargis was up to in Mumbai. Nargis will reportedly be on her way to the Big Apple by the end of this week.
The actors have been trending on and off over the years for their rumoured affair, which were shrugged off by Uday in a tweet, which read: "Ok so it had to come to this... Nargis Fakhri and I are close friends and all the rumours that are doing the rounds have no basis in reality." In previous interviews he was recorded saying: "She is just a friend." Earlier in 2016, it was reported that a heartbroken Nargis abandoned promotional duties of Housefull 3 and flew off to New York after her alleged break-up with Uday Chopra. Nargis was indeed absent from Housefull 3 promotions but her spokesperson clarified she needed a break from her hectic work schedule.