Nadia Jamil is a Pakistani actress and host known for Balu Mahi, Behadd, and Damsa, a story about child trafficking.
Actress and activist Nadia Jamil took to Twitter to talk about the sexual abuse she faced as a child. In a country where victims are either shamed into being quiet or are too afraid to speak up, Jamil has brought her pain to the forefront.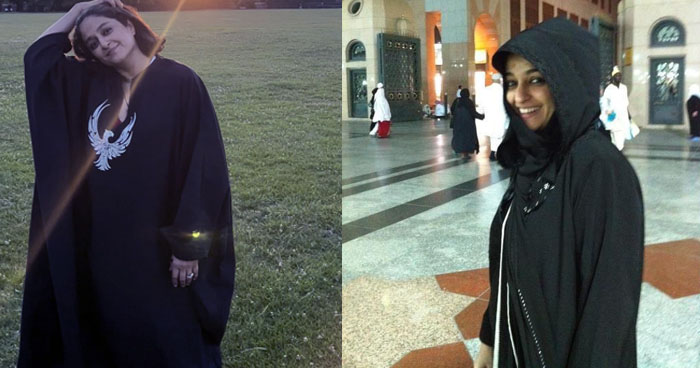 She was first sexually abused at the tender age of four and then when she was nine. She also experienced sexual abuse as a teenager on the cusp of young adulthood at 17 or 18.
"It has taken me years to fight depression, sadness fear, and a shame I had no business feeling," she said. "There is a way from the pain to the peace. You are never alone."
Talking about her trauma is brave on its own but tweeting about it also served the very important purpose of destigmatizing child abuse, even if one tweet at a time. Nadia's tweet also started a critical discussion on what parents can do to preempt the abuse of their children.
Nadia has regularly depended on social media to live through the traumas of her life, with her admitting to Muniba Mazari during a show, "When I was sharing my journey, a lot of people messaged me and I pray for them so much today because when I was all alone and only God and my 13-year-old son were with me, these people would share their own stories or their loved ones who had survived breast cancer.
That gave me hope. Because when a person develops cancer, everyone around that person is affected too. So it's very important for people to constantly support each other."
We also invite you to subscribe to our Google News feed for showbiz updates and stories about actors. Furthermore, you can read the latest showbiz news and stories on our website or follow us on Facebook.