Nadia Hussain Khan is a Pakistani television actress, host, supermodel, entrepreneur, and fashion designer. She's recognized as one of Pakistan's first supermodels.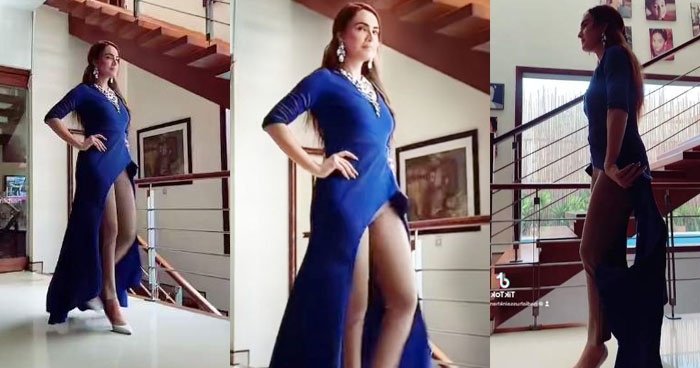 Recently, the actress is again news because of wearing an unusual outfit, she is wearing a beautiful blue gown along with a skin-colored bottom. The gown was pretty but her pants ignited public criticism. Nadia Hussain was wearing a skin-toned touser and it had a stretchable fit, it was skin fit too.
Would you like to read showbiz news and stories about actors? Click here for more Celebrity News and like our Facebook Page to keep up to date with the latest news from the entertainment industry.