Nadia Hussain Khan is a Pakistani television actress, host, supermodel, entrepreneur and fashion designer. She's recognized as one of Pakistan's first supermodels.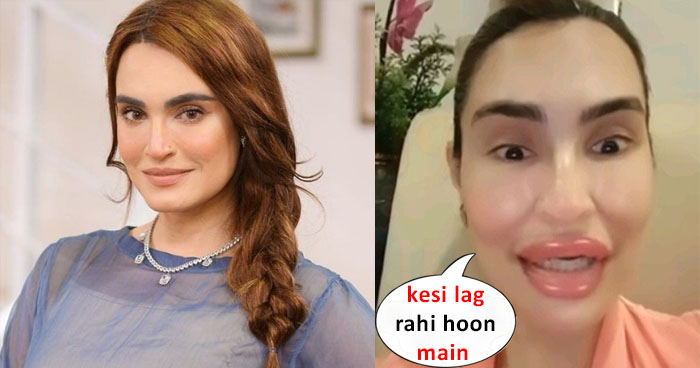 Nadia Hussain's face became difficult to recognize. A video of the actress has gone viral on various social media pages in which it is becoming very difficult to recognize her face.
In the viral video, it can be seen that Nadia Hussain is laughing a lot and saying that today I was about to get hit.
After watching the video, her fans are worried about what happened to her but Nadia Hussain is fine and it was an Instagram video for which she used a mobile feature to make her face look like this. had gone.
Would you like to read showbiz news and stories about actors? Click here for more Celebrity News and like our Facebook Page to keep up to date with the latest news from the entertainment industry.