Jia Ali is a Pakistani actress and model. She is known for her roles in dramas Band Khirkyon Kay Peechay, Hum Tehray Gunahgaar, Pukaar, and Meer Abru.
Pakistani fans, by the way, do their best to keep themselves fit, whether it's X-ray size or dieting.
But today we will tell you about the therapy of Pakistani model and actress Jia Ali which gives both mental and physical peace.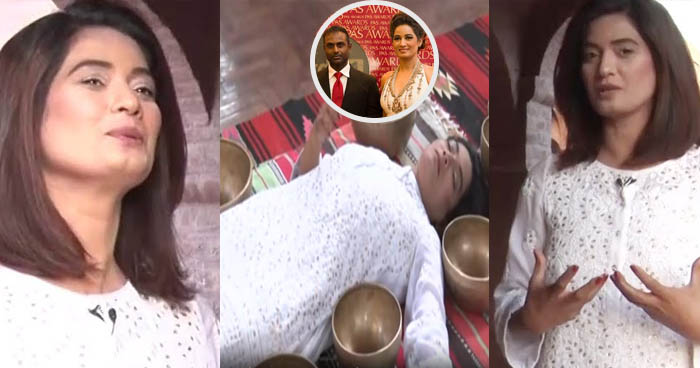 In one of her interviews, Jia Ali said that she loves sound waves therapy as it gives a refreshing and calming to the body.
Just as food and water interfere with your body's needs, so does your voice. Jia Ali says that she loves the time of morning call to prayer, this kind of time gives me a sense of spirituality and gives me peace of mind.
Jia Ali says that by the way, I also do yoga, but the therapy we are talking about at the moment, anyone can do it, but it is necessary to reduce the noise around. This therapy benefits all the organs of the body.
I came to know about sound therapy when my brother died in the United States and someone called me sound therapy because I was not well at the time. Sound therapy has made a huge difference in me.
The sound of an iron vessel is important for sound therapy. While you lie in a place where there are iron pots all around. And then in silence, you can feel the sound of these pots slowly.