My marriage of 6 years has ended: Mikaal Zulfiqar
Pakistani actor Mikaal Zulfiqar confirmed that he has divorced his wife Sara after a long separation. He announced his divorce in a post on Facebook.
He said, "Wanted to say this for a while. Finally found the courage to do so. Sad to announce, unfortunately my marriage of 6 years has ended. After a long separation and despite efforts from both ends, things could not be resolved, which has resulted in divorce."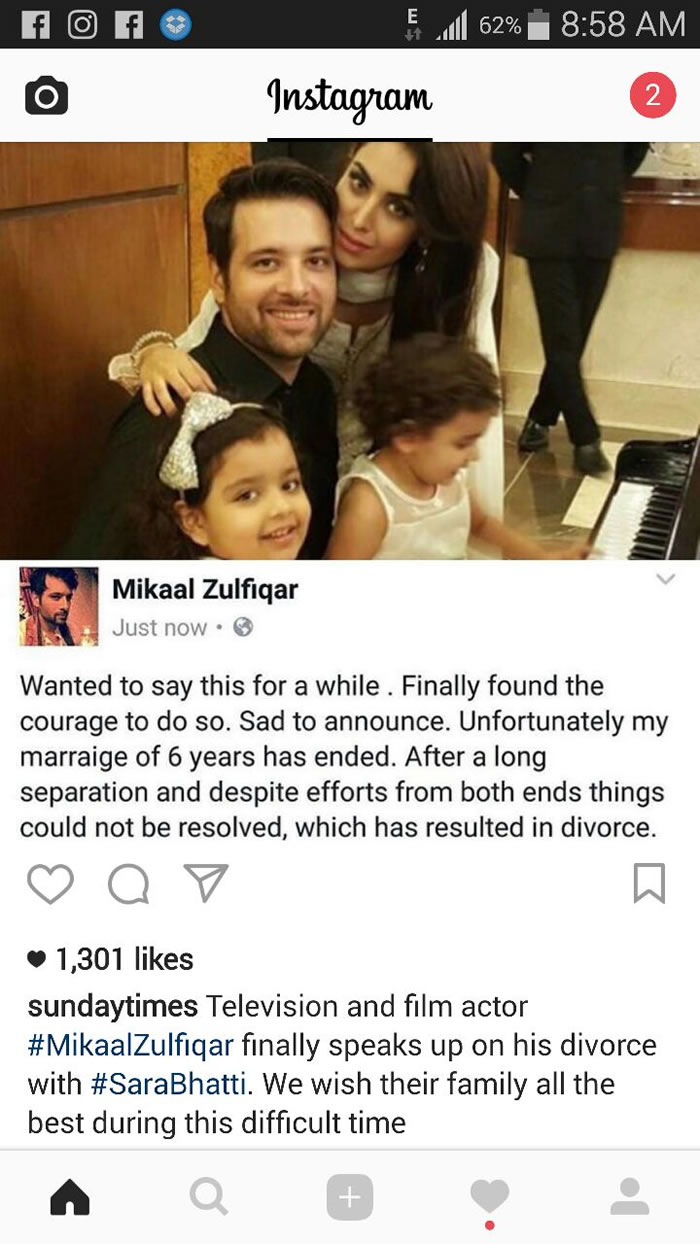 The model has starred in a range of commercial advertisements of companies related to mobile phone companies and food products. Apart from commercials, Mikaal Zulfiqar has also worked in Pakistani and Indian films along with Pakistani dramas. He won the Hum Award for Best Actor in 2015 and 2016 for Muhabbat Subh Ka Sitara Hai and Diyar-e-Dil respectively.