She is best known for her TV dramas and played the lead role of Umama in the drama serial "Daagh", in 2012. After that, she performed other leading roles including "Miss Fire", "Uff Yeh Mohabbat", and "Bunty I Love You".
Mehar also appeared in the drama serial "Balaa" which was mind-blowing and mega-hit. After that, she made her film debut with Motorcycle Girl in 2018. Bano has built her dancing and theatre institute in Karachi, namely the "Sway Dance Project" where young people get trained in acting and dancing.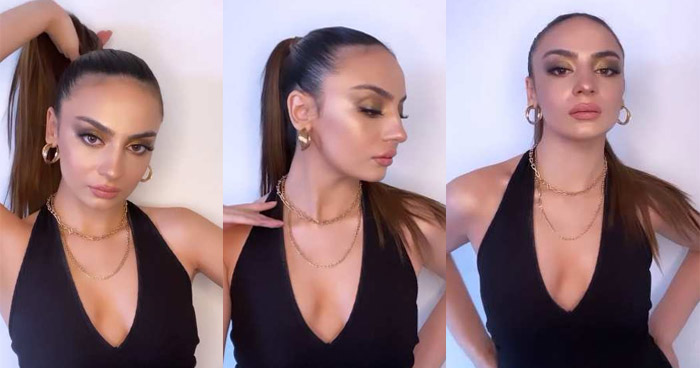 She made her first debut commercial play at fourteen. In 2021, Mehar Bano followed a discussion. She explained the reason for joining the Aurat March was to encourage gay rights in Pakistan. Still, unfortunately, this caused an online backlash and mass-scale reporting, which caused her Instagram account to be deleted.
Mehar Bano is once again in the spotlight for her recent transition video on social media. Fans are not happy with such a bold look of her. Mere Hamnasheen famed girl is once again facing heavy criticism for the recent video she uploaded on her Instagram account. Where she was wearing a black outfit with a deep neck and heavy cringe makeup.
We invite you to subscribe to our Google News feed for showbiz updates and stories about actors. Furthermore, you can read the latest showbiz news and stories on our website or follow us on Facebook.