Pakistani actress Meera is Atiq-ur-Rehman's wife. She tried to deny her marriage to her husband but was unable to prove it in court, ruled a family court in Lahore, on Monday. 
According to details, the court ruled that Meera is legally married to Atiq-ur-Rehman. The court gave Meera a chance to reconcile with her husband otherwise stated that a khulacould be sought by her.
Justice Babar Nadeem announced the decision in court. Pictures of the actress from the nikkah ceremony were included in the judgment as well. The court stated that the couple had developed differences over the ownership of a house. A local union council has been tasked to try to resolve the differences between the couple.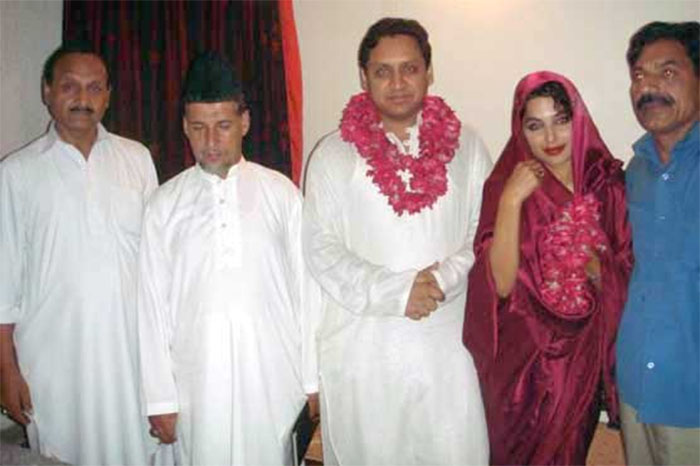 The court said that if the couple did not resolve their differences, then the nikkah would be dissolved after Meera opts for divorce. Meera's case has been going on for the past couple of years and the actress has time and again told the court that she had not married Atiq-ur-Rehman.